December 6, 2017 2.06 pm
This story is over 70 months old
Spicy! New curry kitchen opens in Lincoln
Could you handle the heat?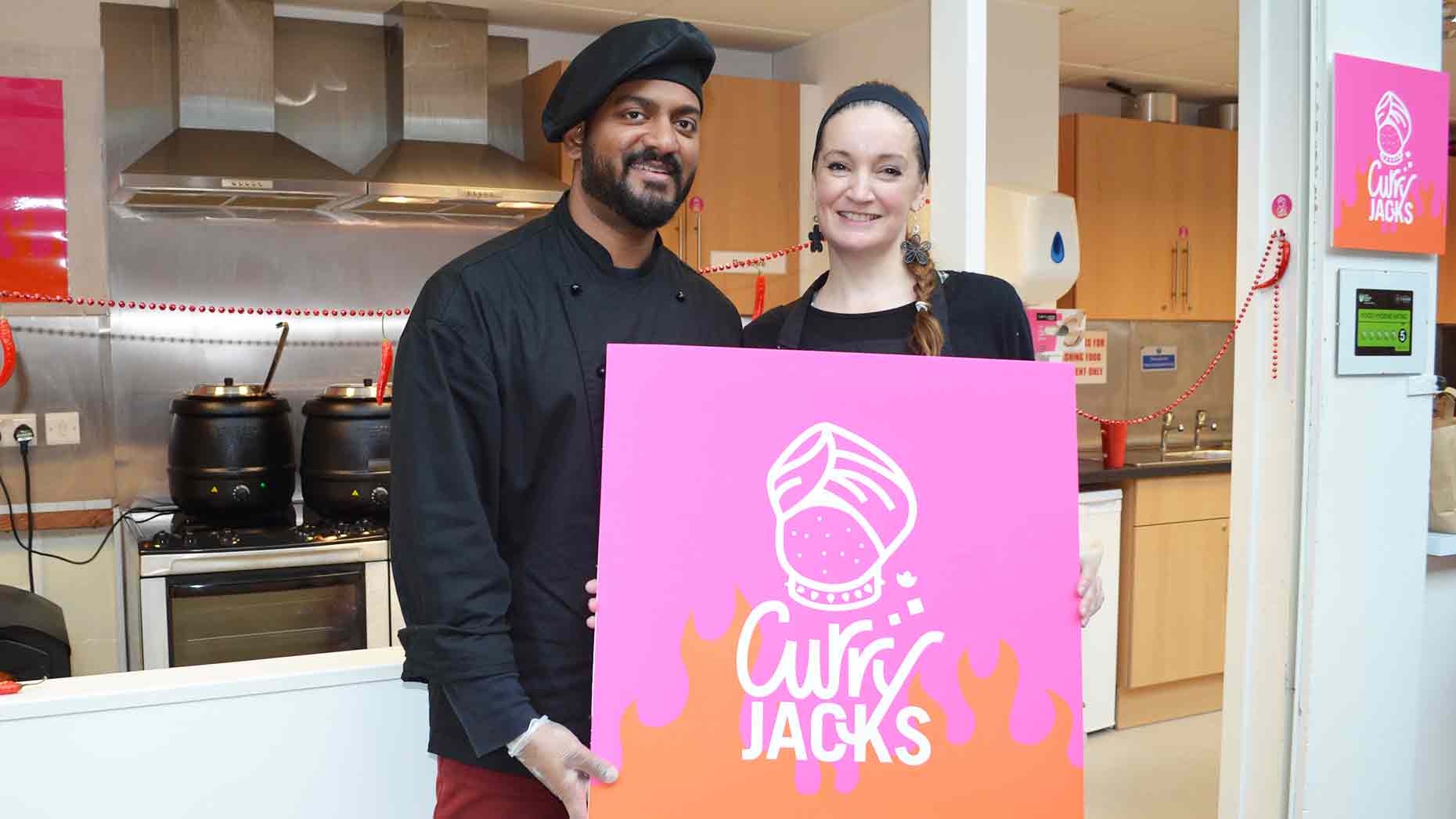 A new curry kitchen has opened in Lincoln serving a range of spicy home-cooked favourites and jacket potatoes.
Curry Jacks officially opened in Lincoln's Central Market on November 27, serving different curries each day.
Created by husband and wife team, Pakistani national Derek Clements, and Grimsby-born Fiona Duerden, Curry Jacks represents a blend of Asian spices with a British classic.
All the food is made fresh daily, with options of beef, chicken and vegan curries on top of a freshly baked potato. Each meal starts at £5.
Derek said: "I started cooking when I was 14.
"Our house was always full of neighbours and relatives coming and going, and food was an important part of our socialising."
Derek has used the family recipes and techniques learned from his mum, combined with skills learned through an intensive year in commercial cooking school in the Middle East.
Some of the curries are the typical names curry fans will recognise, such as Jalfrezi and Korma dishes while others, such as their already famous spicy meatballs are his own creation.
Community is a core brand value for Curry Jacks and the founders are currently in talks with Lincoln Food Bank about offering a 'pay it forward scheme' to allow Lincoln locals to buy meals for families in need.
Fiona added: "Our love of community isn't only about a chat in the middle of your day.
"For us it's about investing in our city – supporting people who are struggling, buying locally, using takeaway boxes and cutlery that don't damage our environment, and offering a healthier twist on everyone's favourite dish without compromising on flavour."