Take a look around the security HQ at Lincoln Christmas Market 2017
"This year we've done more than we've ever done before."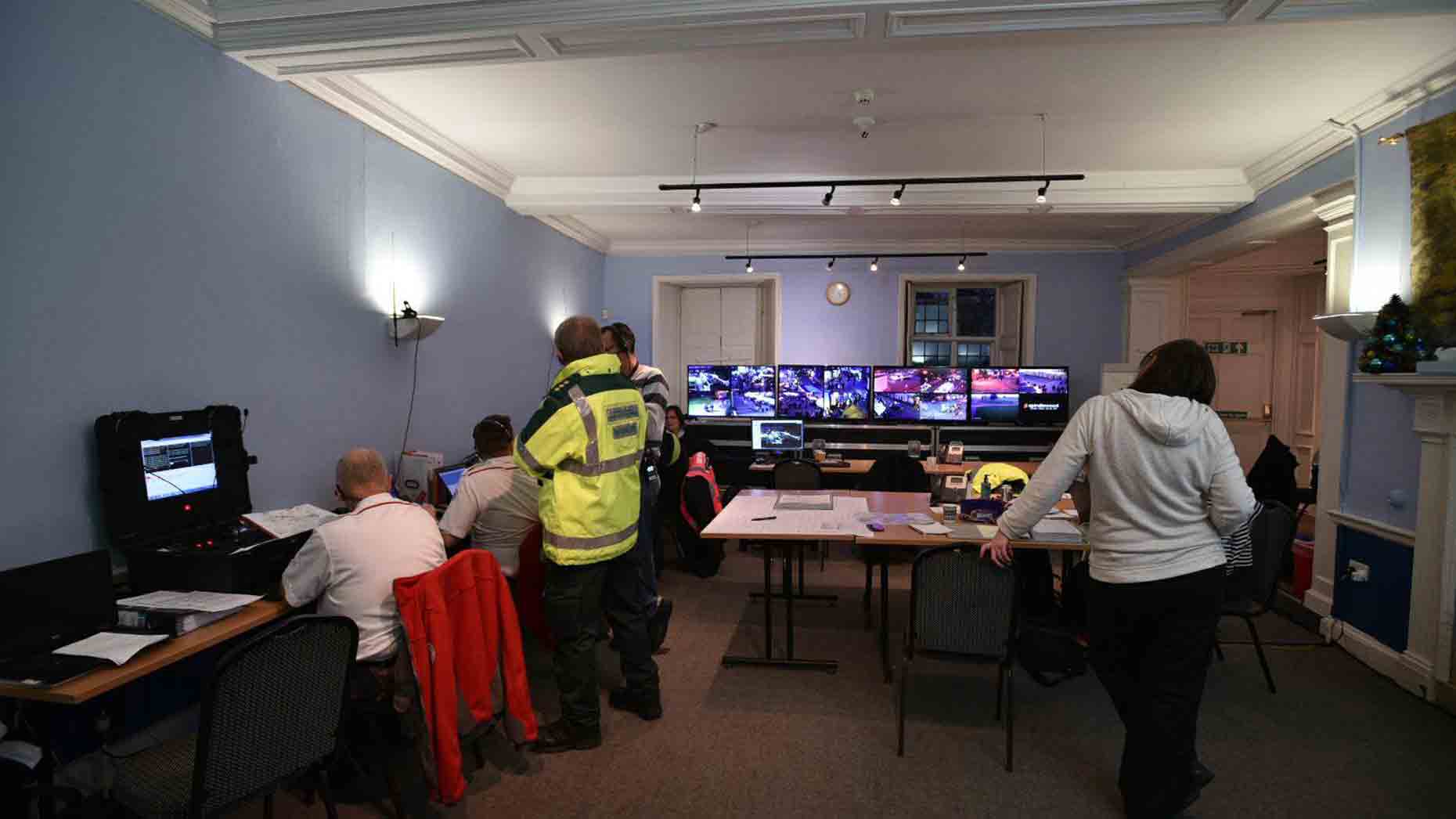 As 250,000 people make their way to Lincoln for the Christmas Market over the next few days, The Lincolnite went for a look inside the control centre keeping everyone safe.
The security control room has a number of staff from the police, fire, ambulance, British Red Cross and stewarding, who will be working together to keep market visitors safe.
Extra security measures this year include armed officers, drone patrols, road blocks and extra CCTV coverage.
The Lincoln Christmas Market opened at 12pm today (December 7) and will run until Sunday, December 11.
Simon Colburn, Assistant Director for Health and Environmental Services at City of Lincoln Council, told The Lincolnite: "This is where all the action happens.
"This is where all of the agencies and events staff come together to make sure the market is safe and is a great place to visit.
"This year we've done more than we've ever done before, but every year we are increasing and trying to improve."