March 26, 2018 9.22 am
This story is over 51 months old
PCC calls for new laws: 270 assaults against Lincolnshire officers last year
A police dog is injured in the East Midlands every six months.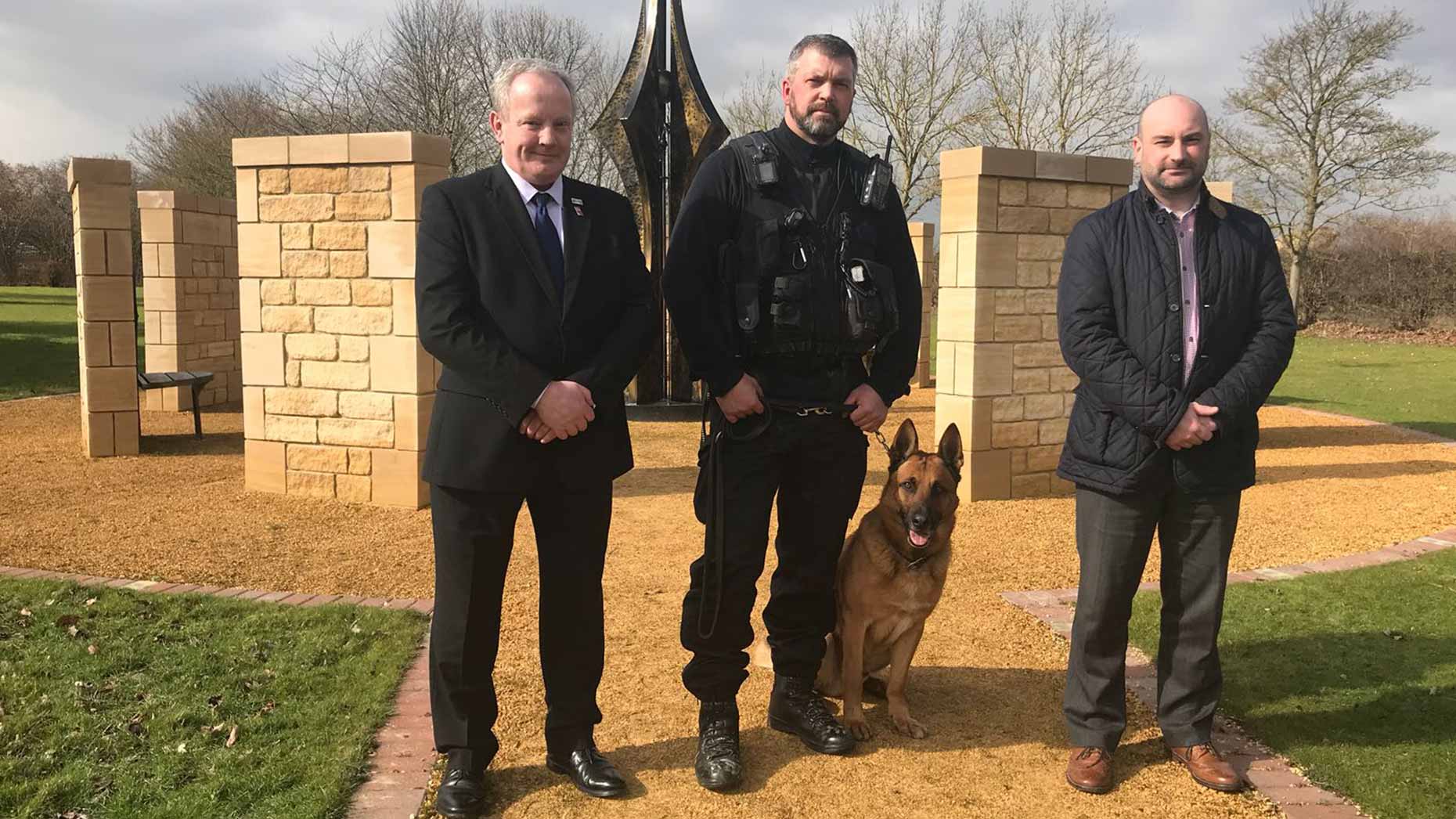 Lincolnshire Police and Crime Commissioner Marc Jones has backed proposals for two new laws designed to protect police officers and their animals attacked in the line of duty.
Some 270 officers and staff from Lincolnshire Police were assaulted in 2017 and between November last year and February this year there have been 65 assaults against police officers.
Meanwhile, a police dog in the East Midlands is injured every six months whilst on duty.
In the latest attack, on March 15, a police dog was stabbed, narrowly missing an eye, and required nine stitches to its face.
In a letter to MPs, the PCC has urged politicians to back The Service Animals (Offences) Bill and The Assaults on Emergency Workers (Offences) Bill which are due to be debated in parliament next month.
Nicknamed Finn's Law, after the stabbing of Hertfordshire police dog Finn, the Service Animals (Offences) Bill calls for the introduction of the new offence of attacking a service animal and the broadening of sentencing powers.
The second piece of legislation, the Assaults on Emergency Workers (Offences) Bill aims to make attacks on on-duty officers more severe.
If the bill becomes law, crimes such as malicious wounding, grievous or actual bodily harm and common assault will become aggravated – and therefore more serious – if carried out against police officers, firefighters, medical professionals and prison officers.
It's expected that the new Assaults on Emergency Workers (Offences) Bill could double the maximum sentence of common assault from six months to a year.
"Attacks on the women, men and animals who put their lives in the line to keep us safe are despicable and the government deserve credit for helping the legislation get to this point", said PCC Marc Jones.
"We must ensure the punishments society hands down are tough and send a clear measure they will not be tolerated.
"If we are to keep our communities safe then we must protect those who protect us."
Currently suspects who attack police dogs can only be charged with criminal damage. If the bill passes, services animals such as dogs and horses will be considered key members of the law enforcement team and not just pieces of equipment.