April 16, 2018 12.27 pm
This story is over 44 months old
Lancaster Bomber sculpture next to A46 recommended for approval
Decision time for councillors.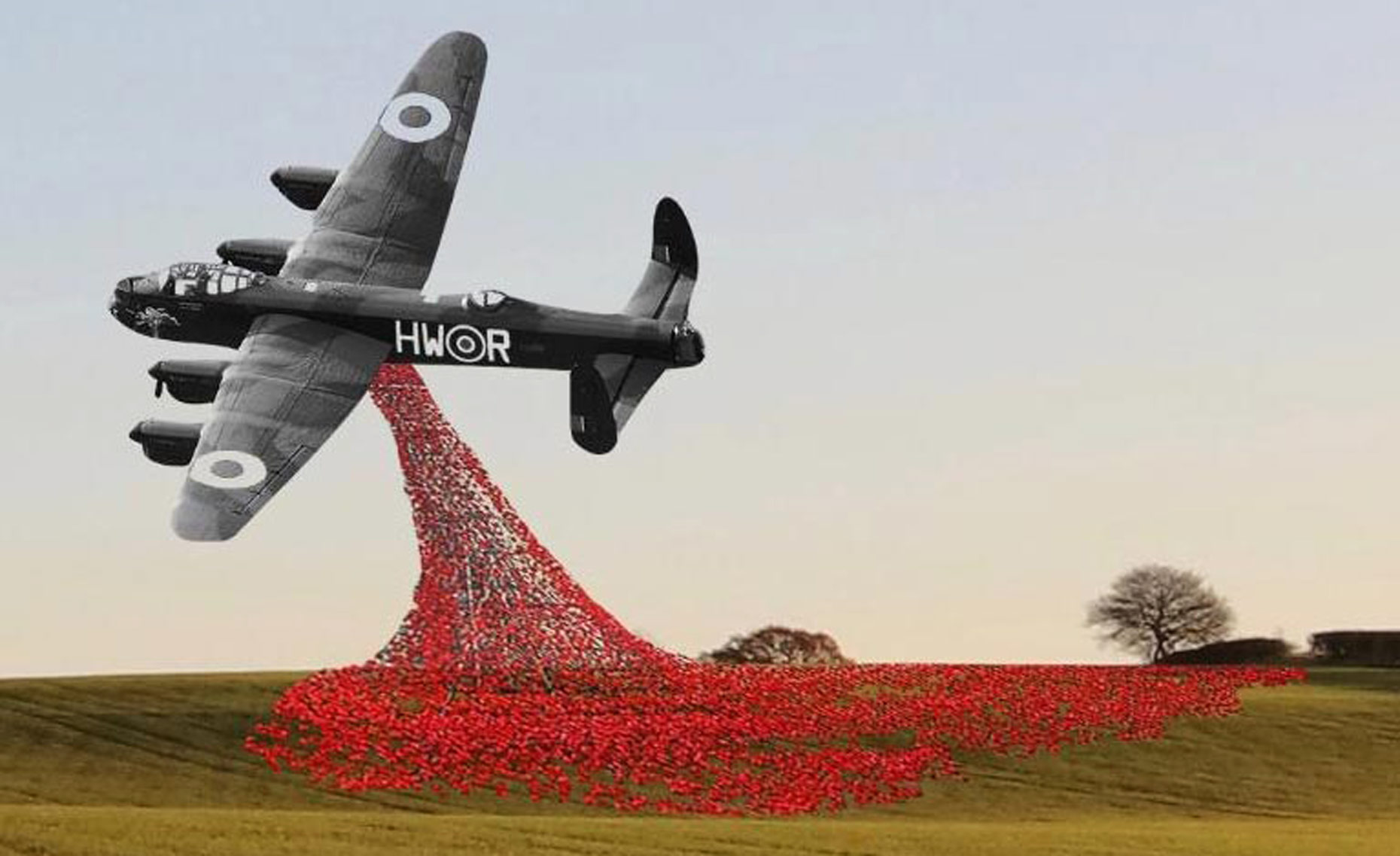 Plans for an iconic Lancaster Bomber sculpture welcoming visitors to and from Lincolnshire is set to be given the green light by councillors next week.
North Kesteven District Council's Planning Sub-Committee has been given a recommendation to approve proposals for the full-size art installation on land at Brills Farm just off the A46 in Norton Disney.
The vision for Lincolnshire's answer to the Angel of the North was revealed in November 2017, with The Bomber County Gateway Trust hoping to bring the project to fruition this year – the 100th anniversary of the RAF.
Over 30,000 drivers a day would pass the monument to Bomber Command if it is given planning permission.
The 26 metre long sculpture would be mounted on a steel frame to give the impression that it is in flight.
No car park would be created as the installation is not intended to be a formal visitor attraction.
However, guided tours for school children or other people interested are planned for the future.
The local area is home to a number of crash sites and one of the owners of Brills Farm has a direct descendant who was pivotal in establishing the RAF.
Sophie White, co-owner of the application site, is the great-great-granddaughter of Frank Hedges Butler who formed the Aero Club in 1901 with Charles Rolls of Rolls Royce fame.
The Aero Club became the Royal Aero Club in 1910, which led to the formation of the Royal Flying Corps in 1912, which in turn became the Royal Air Force in April 1918.
Neighbours have been almost universally supportive of the sculpture, with 57 writing to the council to back the plans.
Residents have said that the artwork would be "a fitting memorial" at the gateway of Bomber County to those young men and women who lost their lives in the RAF.
Other people said that it bring a tourism boost to the county and would "evoke a feeling of coming home".
However, one Bassingham resident was less enthusiastic, claiming that Lincolnshire has so much more to offer than constant reminiscing about its World War Two history and airfields.
Ken Sadler from the trust previously said: "The Lancaster represents Lincolnshire's inextricable link to military aviation and the readiness of Lincolnshire people to identify with, and be quite possessive of, this heritage."
Members of North Kesteven District Council's Planning Sub-Committee will decide on the proposal at a meeting in Sleaford on Tuesday, April 24.
This application comes in the same month as the opening ceremony for the long-awaited International Bomber Command Centre on Canwick Hill.
The eight year project consists of a £10 million visitor information centre, spire, memorial and walls containing the names of 57,861 young men and women killed in World War Two in service of Bomber Command.