April 13, 2018 11.43 am
This story is over 44 months old
How cute! Skegness Natureland release 800th seal back into the wild
A touching sight.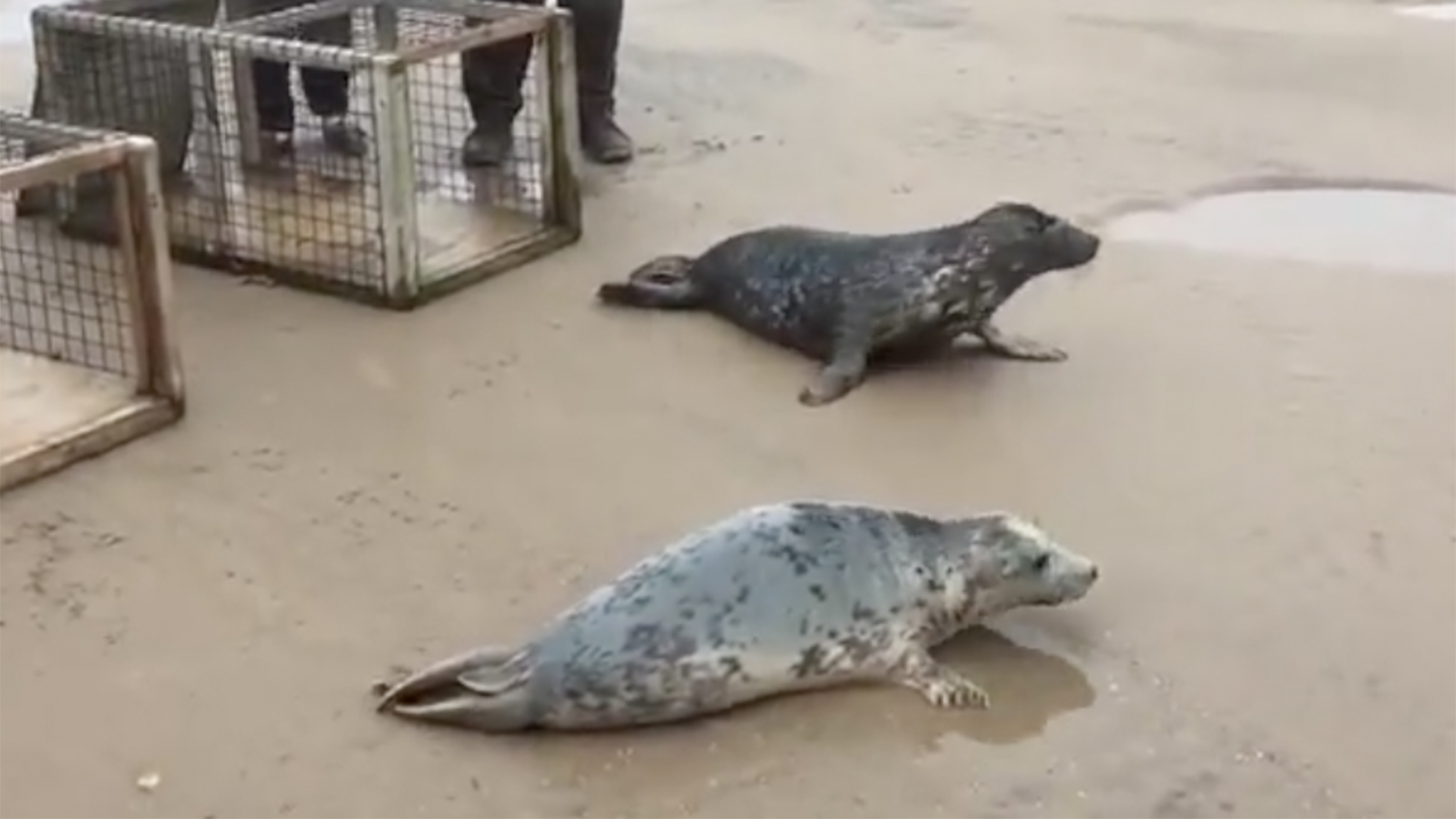 Skegness Natureland is celebrating after successfully releasing its 800th seal back into the wild.
The seal sanctuary on Skegness' North Parade has been a popular tourist attraction within the town since it opened in 1965. The Yeadon family have run the park for the past 53 years and have dedicated their lives to seal rehabilitation and release.
All three generations were present to release seals Ellie and Elijah on Thursday, including founder John Yeadon who was coaxed out of retirement to mark the special occasion.
John Yeadon said: "I am extremely proud of this fantastic achievement, it is great to see that after all this time, seals are still getting the care that they deserve.
"I am overjoyed that my grandchildren are now learning the ropes and will be running the show in the upcoming years, it makes me very proud to see that they care as much as I do about the stranded pups that Natureland rescues, and that these amazing animals look to be safe for years to come, thanks to another generation in the management team."
Natureland primarily rehabilitates seal pups who have become separated from their mothers and washed up on the shore around Skegness.
Unlike most other mammals, seal pups suckle differently and cannot be taught to use a bottle. Instead keepers have to open the pups mouths and feed them small fish known as sprats.
Many months later, once the seals are fit enough to survive on their own, they can be returned home to the sea like Ellie and Elijah.