Phase two of Lincoln Cornhill revamp well underway
Builders, cranes and machinery are on site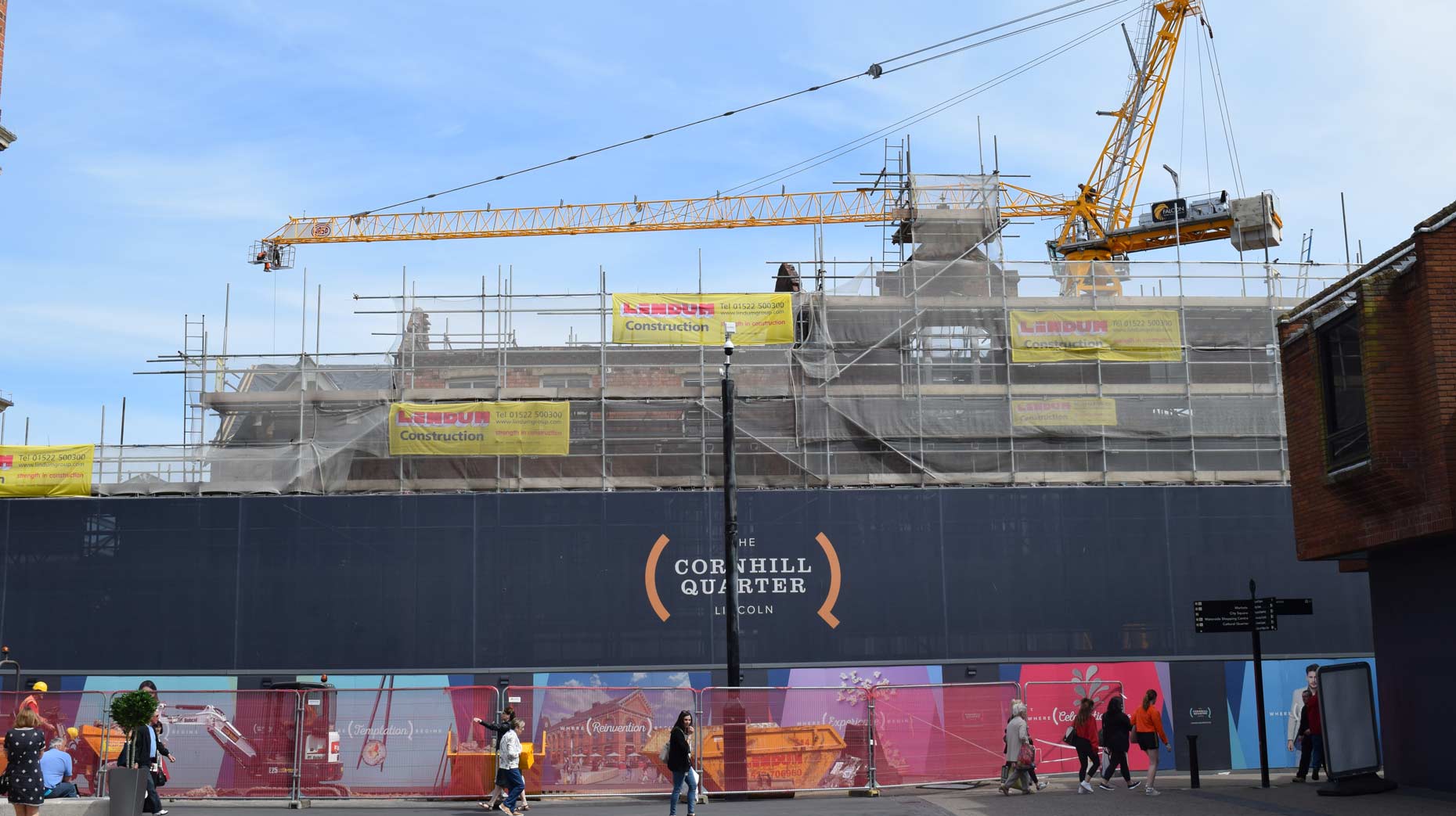 Work on the second phase of redevelopment in the Lincoln Cornhill Quarter is well underway, with cranes and builders busy on site.
The likes of Cosy Club, Moss Bros. and Flying Tiger Copenhagen have already opened in the Cornhill Quarter area, as well as the new Transport Hub car park.
Phase two of the works is worth £10 million and is due for completion before Christmas 2018.
This phase of works will provide 23,000 square feet of retail space and a walkway through the new 1,000 space multi-storey car park.
Lincolnshire Co-op secured planning permission for phase three of the development in late March 2018, with a further 30,000 square foot of retail and leisure space and Everyman Cinema have already signed up.
The new cinema will form the next stage of Lincolnshire Co-op's £70 million regeneration of the Lincoln Cornhill Quarter.
Lincolnshire Co-op recently appointed KLM Retail as joint agents on the project, to work alongside Banks Long and Co who have been working on the scheme for three years.
CEO of Lincolnshire Co-op Ursula Lidbetter said: "We have a great team currently working on the project, who've already brought some standout names to Lincoln.
"With its professional and progressive approach, KLM Retail will work with Banks Long and Co to bring even more ambitious names to the Cornhill Quarter."
Here's a fly-through tour of what the Cornhill Quarter will look like: