RAF 100: Lincoln Bank Holiday events
There's plenty to do for all the family.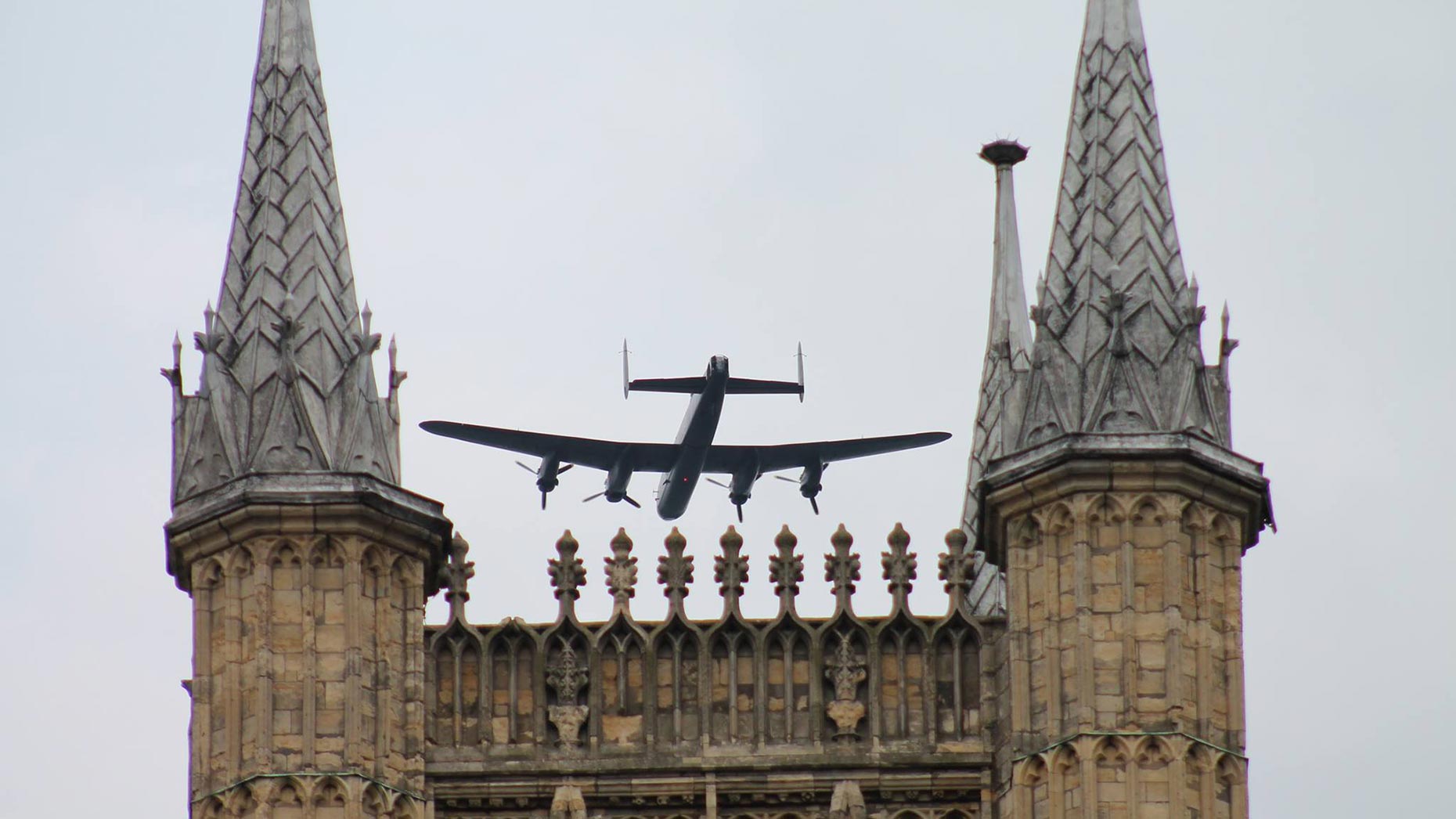 There's an abundance of RAF-themed events to take part in in Lincoln this weekend.
The 100th anniversary of the Royal Air Force will be commemorated with flypasts, exhibitions and exciting trails across Bomber County.
He's a roundup of some of the ways you can get involved in the celebrations in Lincoln:
---
100 Voices: Trails of wings
First Lincoln was invaded by a trail of Barons, then the knights paved their path through the city.
This year, a series of trails will span the whole county telling the story of the RAF through 100 voices.
People are invited to tick off as many wing sculptures as they can from nine different walking and cycling routes from Saturday, May 5.
Find out more about the trails here.
---
Roll up to see Guy Martin's tank
The Museum of Lincolnshire Life will host Guy Martin's replica WWII tank throughout the weekend.
The exhibition forms part of the wider RAF100 event Kings of the Sky hosted by Lincoln Castle.
From May 5, people in the castle grounds will be able to see an array of impressive military machines.
A full-size replica Spitfire and WWI bi-plane will be in the grounds.
Fore more information and ticket prices, click or tap here.
---
Scheduled flypasts
The Battle of Britain Memorial Flight will be treating Lincoln residents and visitors to a series of RAF 100 Bank Holiday flypasts.
Keep eyes to the skies for the following scheduled flypasts (subject to slight changes):
Friday, May 4 – 11.24am
Saturday, May 5 – 2.20pm
Sunday, May 6 – 3.56pm
---
Bastion in the Air
There will be a series of touring First World War and aviation history exhibitions as part of the Lincolnshire Bastion of the Air project, as well as a static exhibition at RAF Scampton and The Collection Museum
At RAF Scampton there will be a Dambusters hanger, featuring a recreation of a RFC airfield and replica aircraft. Visitors will need to book in advance here – Runs from April 6 to August 24
Worldwide artefacts from the exhibition will be displayed at The Collection from Saturday, May 26 to Sunday, September 9, telling the story of Lincoln's part in WWI including the largest model Zeppelin. Entrance fees apply. More info here.
---
International Bomber Command Centre
The International Bomber Command Centre on Canwick Hill is now officially open to the public!
Taking its place in the heart of Bomber County, the £10 million centre and memorial is the first nationally and internationally to recognise and provide a comprehensive history of the service of the Command.
The centre is open from 9.30am to 5pm. Find out more on the website here. 
---
There are lots more RAF 100 events taking place in the city throughout the year. See the full roundup here: