Tuilagi brothers entertain Lincoln Rugby Club
Freddie Tuiliagi told stories of his European glory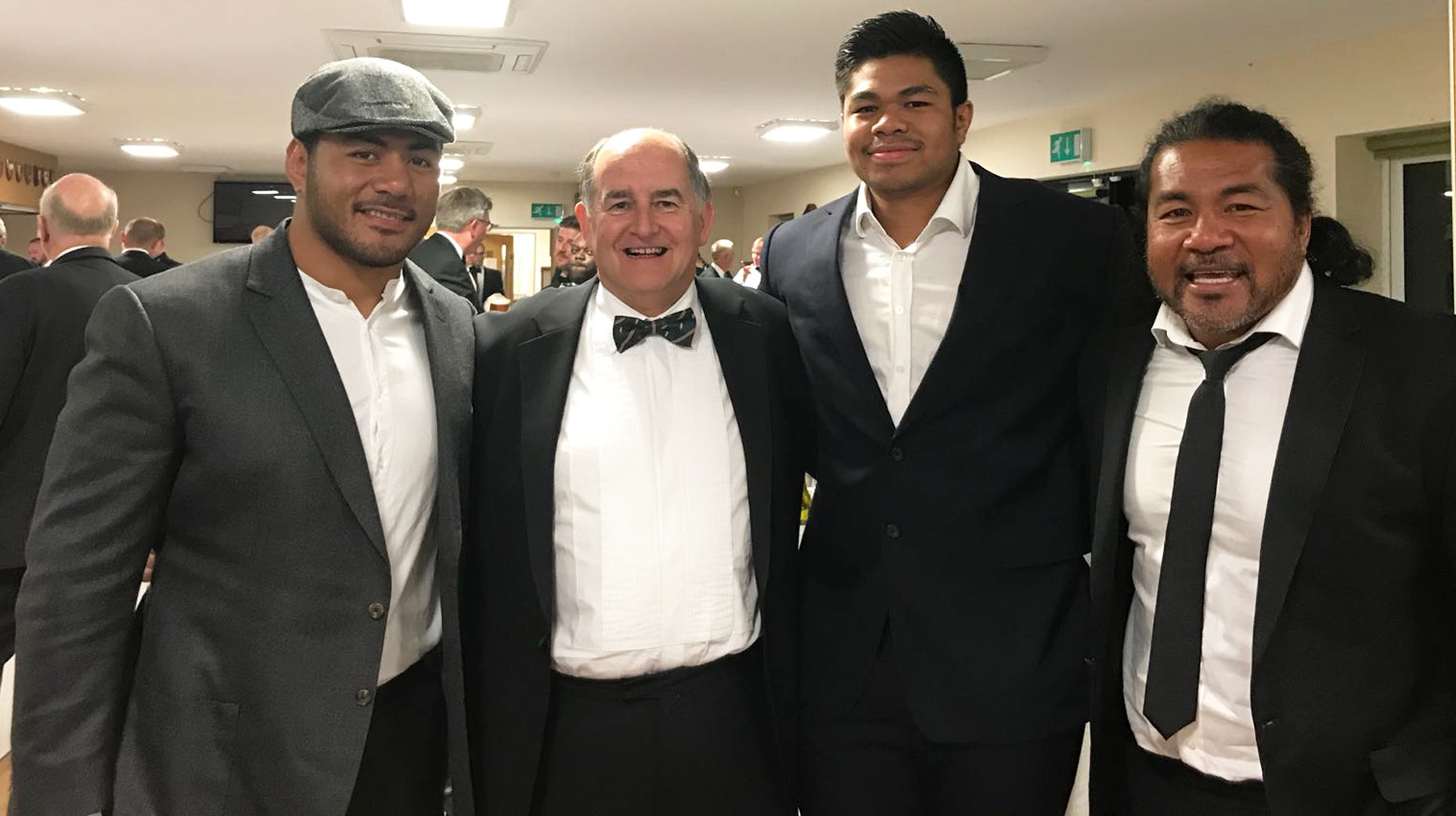 Former Leicester Tigers and Samoa rugby star Freddie Tuilagi treated the audience to a great evening of stories and entertainment at Lincoln Rugby Club's annual sportsman's dinner on Thursday.
The 46-year-old played over 70 times for the Premiership Rugby side and he entertained the Lincoln players, coaching team and staff with stories of winning two European Cups, jokes about his brothers wrestling at home and more.
As a special treat for the club, Freddie brought his younger brother Manu, 27, with him who currently plays for Leicester and has also been capped by England.
Freddie's son Brian, who plays for French club US Dax, also attended along with Bath Rugby president David Trick.
Freddie said: "Man what a club you have. I love Lincoln Rugby club. The potential is magnificent and I'm looking forward to being involved with the Tuilagi junior tournament in April 2019"
Manu added: "Thanks for inviting myself and Brian. It was a great night with a brilliant club. My brother certainly knows how to tell stories."
Meanwhile, the club, based on Lodge Lane in Nettleham, will be hosting fundraising car boot sales every Sunday from June 17.
They will run from 6.30am to 12pm until August 19, so keep an eye on the club's Facebook page for further details.
Lincoln's director of rugby Keith Younger said: "It was a great night and wonderful that England international Manu turned up to support his brother at Lincoln Rugby Club.
"It was a great fundraising night and Lincoln is planning to hold car boot sales on Sundays to support the club in its close season."