Work begins on £7m coastal flood protection
Protecting homes and businesses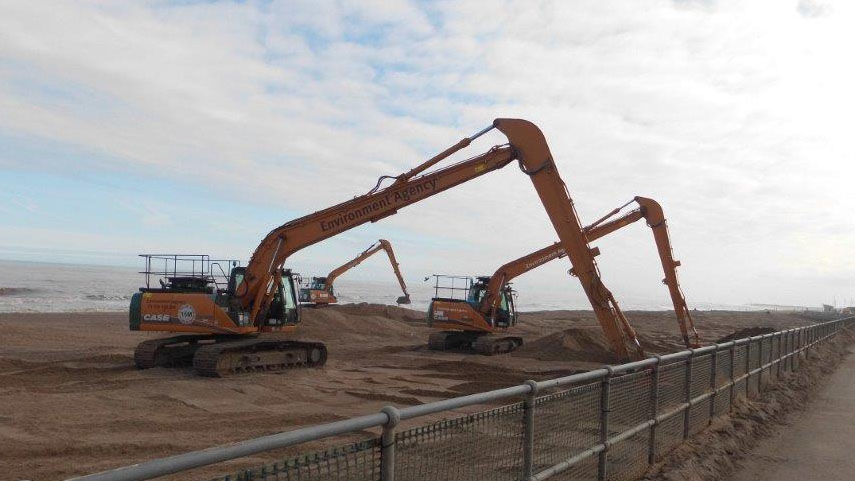 Around 400,000 cubic metres of sand, enough to fill 160 olympic sized swimming pools, will be pumped onto Lincolnshire's beaches to reduce flood risk.
The Lincolnshire Beach Management project will bring up sand from the seabed to replace the sand lost to erosion.
The eight-week project will protect the 20,000 homes and businesses, 24,500 static caravans and 35,000 hectares of land that are currently at risk on the coast between Boygrift and Huttoft.
Mark Robinson, senior coastal advisor at the Environment Agency, said: "Our work to restore beach levels is important as it protects our coastal defences, such as sea walls, from the energy of the waves as they impact on the coast.
"Our defences along the Lincolnshire coast help us reduce coastal flood risk to tens of thousands of homes and businesses as well as significant areas of agricultural land. By replenishing beaches, we extend the defences' life.
"The project also brings value to the bustling tourism economy on Lincolnshire's coast, as without it Lincolnshire's beaches would not be nearly as sandy."