June 8, 2018 2.58 pm
This story is over 42 months old
Red Arrows take RAF £2 coin for a flight
The special £2 coin will be available for £10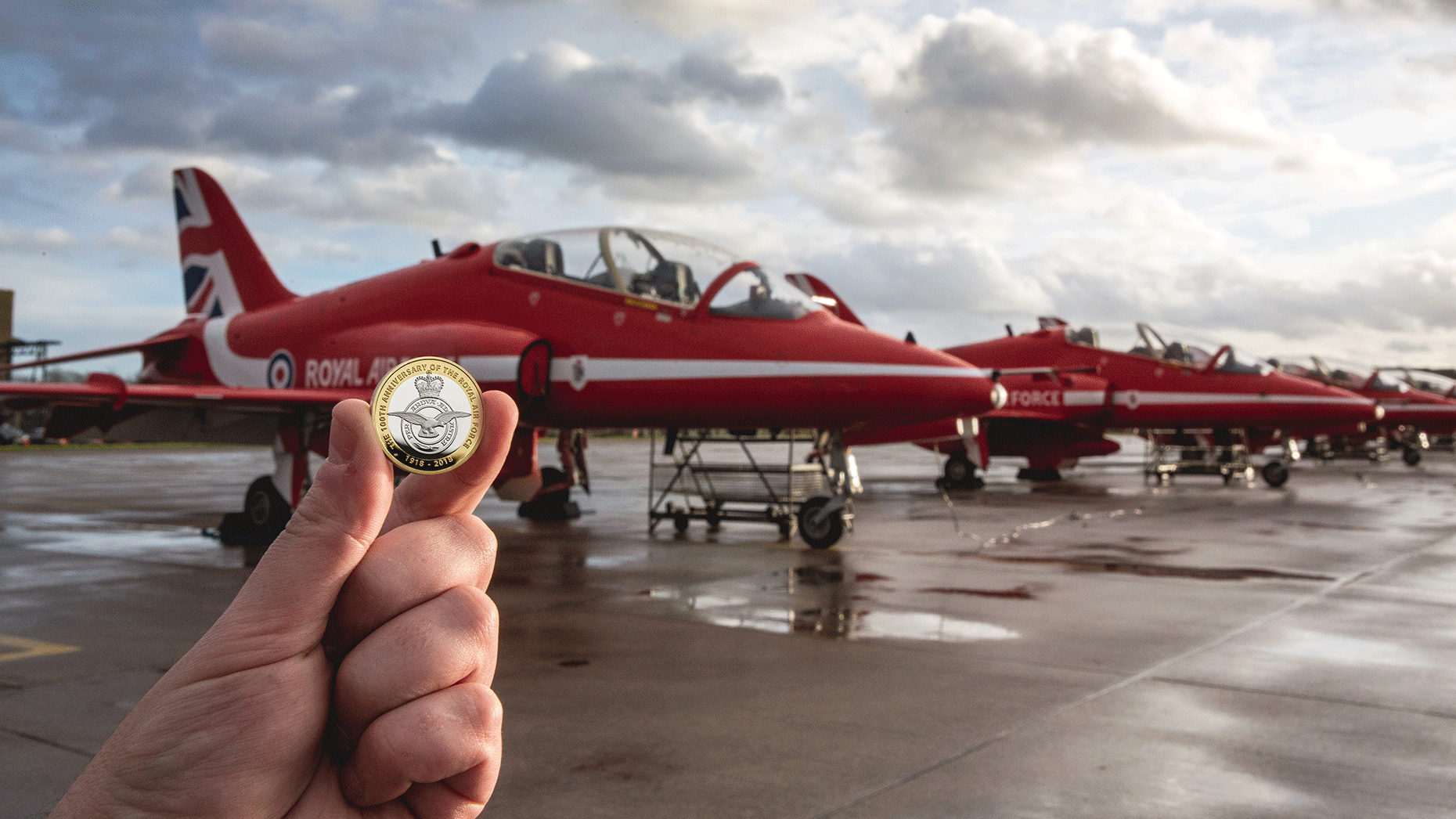 A new £2 commemorative coin has been launched to celebrate the 100th anniversary of the Royal Air Force.
To mark the launch of the new coin, the Red Arrows, will take it for a spin when they thrill the public at the RAF Cosford Air Show in Shropshire this weekend.
The coin has been designed and struck in honour of the organisation they serve and features a design based on the RAF badge.
Nicola Howell, director of the Royal Mint consumer division said this is an opportunity to highlight the work of the RAF.
She said: "We are thrilled that the Red Arrows will be carrying our special commemorative coin marking 100 years of the RAF.
"We see this as a great opportunity to highlight the remarkable work that the RAF has done and honour what is had achieved in the 100 years since its inception."
The special £2 coin is available in a range of finished and available to purchase at the RAF Cosford Air Show, and from the Royal Mint website for £10.