June 13, 2018 8.32 am
This story is over 42 months old
Spectacular! Italian acrobats to headline Lincolnshire festival
It is the first time that the show has come to the UK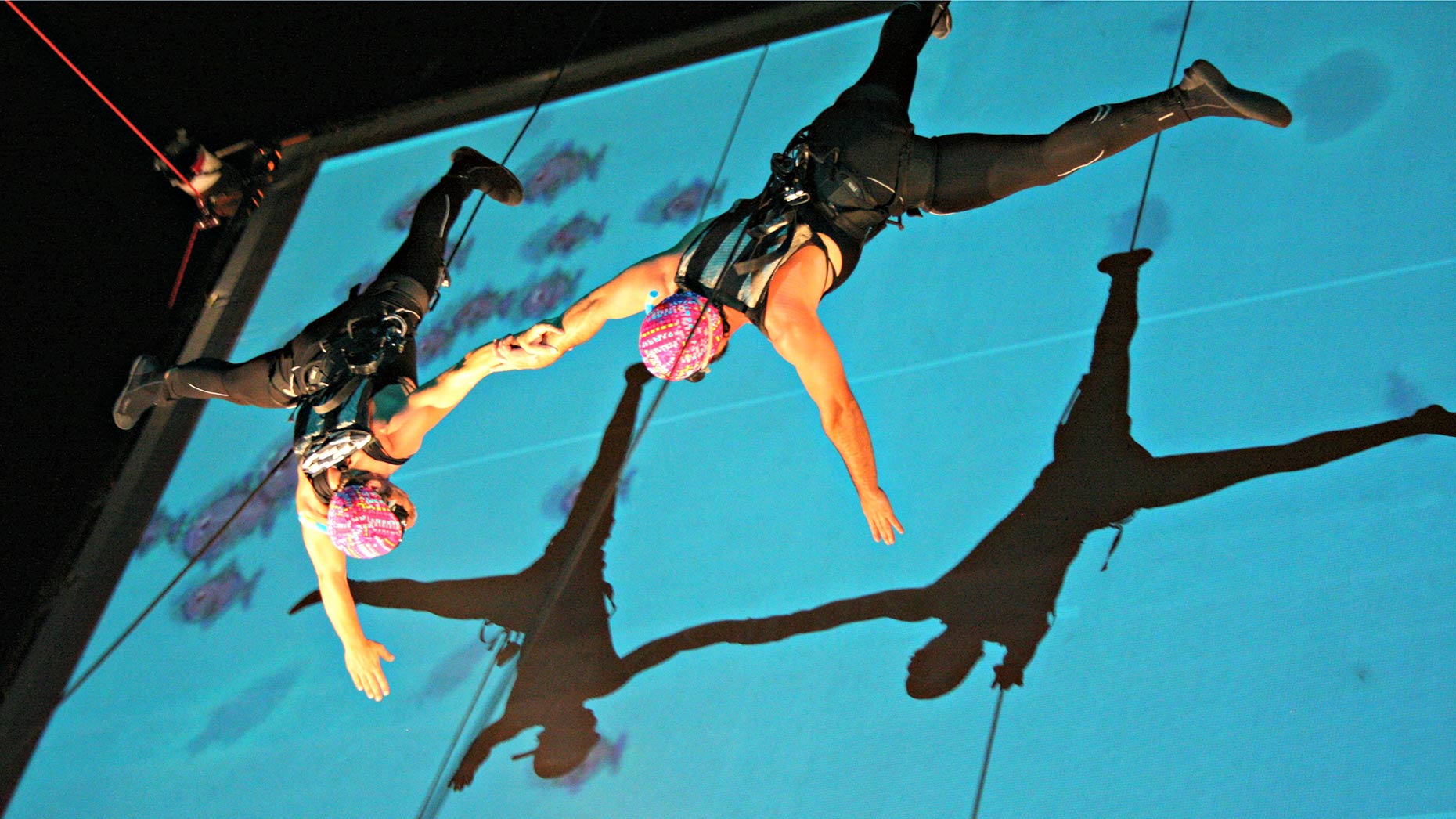 A jaw-dropping display of acrobatics from Italian daredevils looks set to thrill crowds at this year's SO Festival in Skegness.
For their first visit to the UK, a team of Italian daredevils will headline SO Festival on Saturday evening, September 1.
Under the direction of brothers Luca and Andrea Piallini, who founded the company in 2006, the eVenti Verticali show treats audiences with circus and acrobatic skills.
As the floor rotates by 90 degrees, the performers step, run, jump and dance to tell a story about heroes and villains – all set against a superhero backdrop.
Luca and Andrea Piallini, the company founders, explained how the show reinvents itself with every different stage.
They said: "We are so excited about bringing our world-renewed show to the British audience for the first time. Not only will you see a lot of acrobatics and impressive evolutions in the air, but also a cops and robbers story will make you laugh.
"The walls become our stage and every time there is a different space then eVenti Verticali reinvents, recreates and reinterprets."
Katie-Louse Green, project co-ordinator for the festival, promised more announcements.
She said: "We are thrilled to be able to announce eVenti Verticali as our headline act, it promises to be a fantastic show for all the family. This is just the start of our news as we look to provide a fun-packed two days. It's going to be brilliant."
SO Festival starts in Mablethorpe on Friday, August from 12pm until 5pm. The show follows on in Skegness on Saturday, September 1 from 12pm until 10pm. On Sunday, the show runs from 12pm until 3pm.
For more information on the festival, visit the SO Festival website here