Dixon Street bridge works on track
The old road surfacing has been removed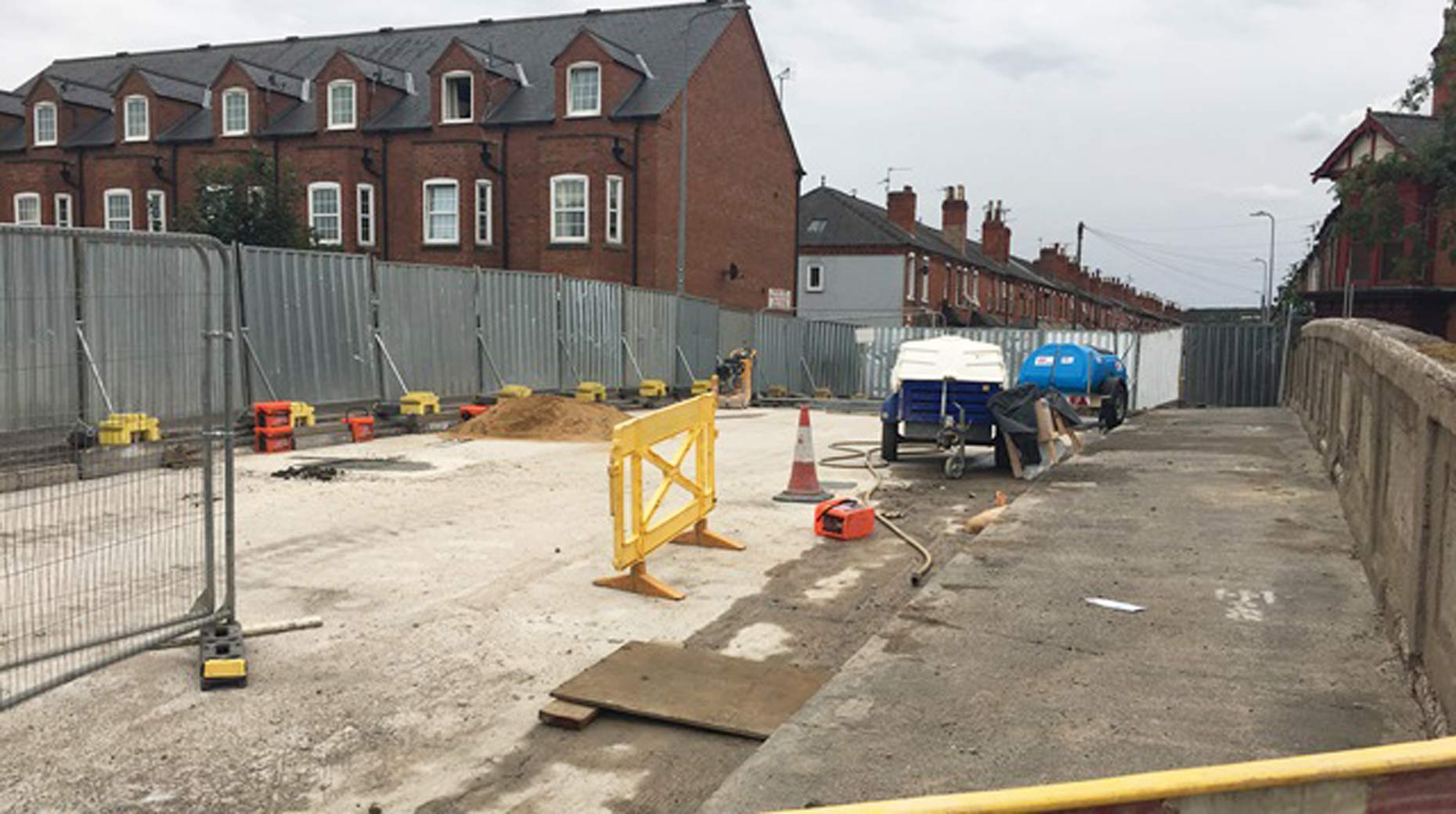 The refurbishment of the bridge over the River Witham is on track to finish on time after no major defects were found during the initial works.
As previously reported, drivers in Lincoln are facing 12 weeks of road closures and diversions, which started on July 23, around Dixon Street and Boultham Park Avenue.
Work completed so far includes the removal of the old surfacing, kerbing and safety barriers, as well as the decommissioning of the old pedestrian crossing.
The carriageway between Witham Court and High Street has been repaired and resurfaced, with temporary pedestrian routes created along Dixon Street and Riverside Path.
Repairs to the concrete of the bridge have started and will continue into next week.
Closures
The bridge will be closed to traffic for the duration of the project, with diversions via Tritton Road, Ropewalk, St. Mark Street and High Street.
Traffic patterns are being closely monitored and adjustments made to traffic lights as appropriate.
High Street northbound, Tentercroft Street westbound and St. Mark Street eastbound are all particularly busy due to diverted traffic, so the county council is advising drivers to find alternative routes.
Cyclists using Dixon Street and Riverside Path are now required to dismount at the work site for their safety and that of pedestrians.
Tritton Road is among the diversion routes for local buses during these works.
For more information click here.
Upcoming works
Works scheduled for next week, commencing August 13, include the installation of a pontoon to access the underside of the structure.
The pontoon will be launched from Boultham Avenue and floated into position.
Waterproofing will also be installed ready for the replacement of the road surface and work will begin to rebuild the carriageway to the east of the bridge.
Senior engineer Andrew Antcliff said "With the upper surfaces of the bridge now stripped back and exposed, the condition of the old concrete is very much as expected.
"We haven't found any major defects so far and are still confident that we can be finished on time.
"We are aware of the frustration for drivers due to the additional traffic on some routes, and apologise for any delays or disruption to journeys. The team is fully focused on completing our works as quickly as possible and getting things back to normal."