October 11, 2018 4.54 pm
This story is over 44 months old
New park & ride option for residents in Christmas Market area
One resident says the council are alienating people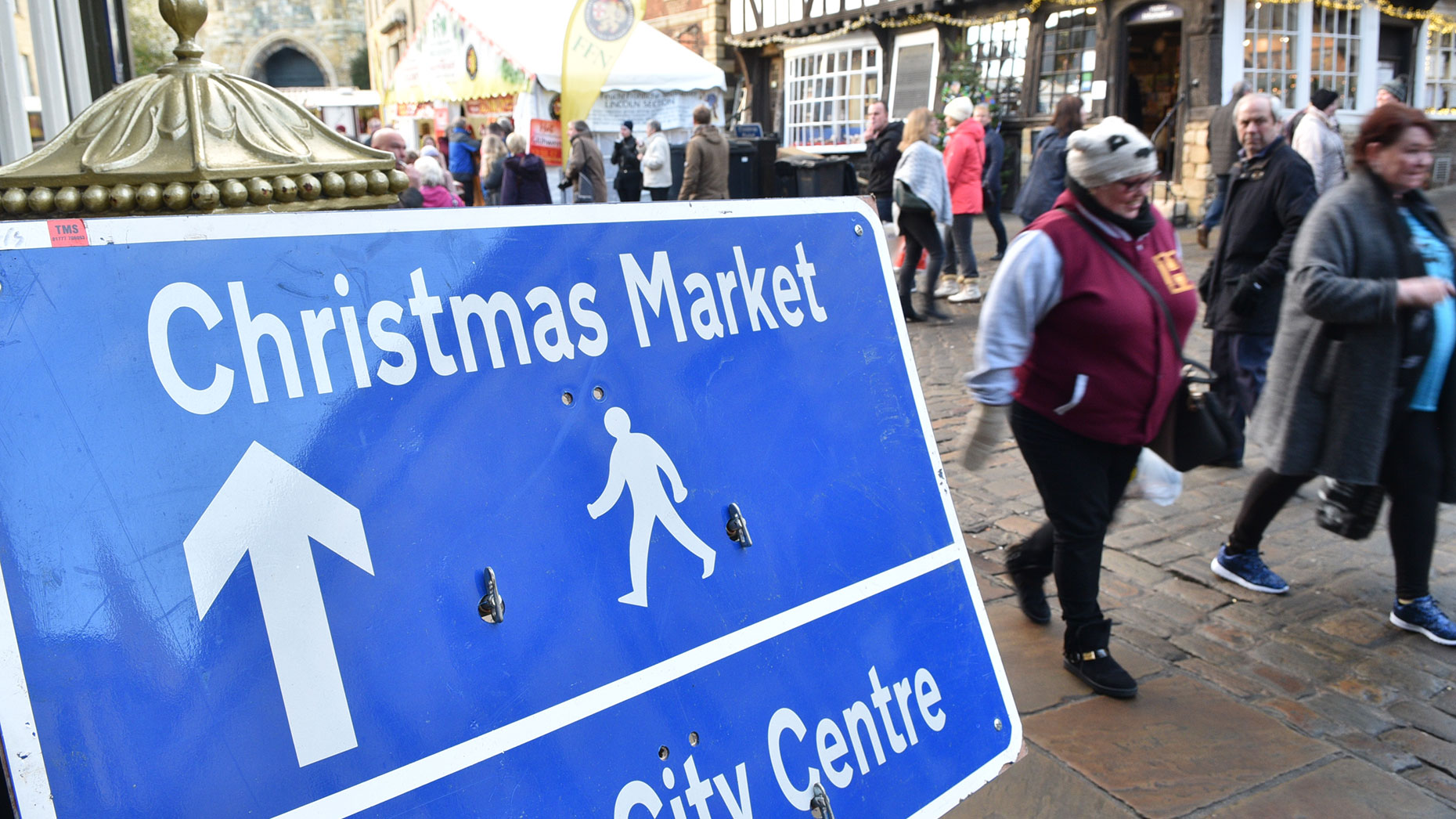 The City of Lincoln Council is bringing in further restrictions for residents ahead of the Christmas Market and are offering a free park and ride service in a bid to try and resolve any issues.
A letter was sent to residents within the heart of the market area about changes to access during the event, which is set to take place from Thursday, December 6 to Sunday, December 9.
Within the inner area of the market affected residents have been told there will no longer be any vehicle movements allowed during the market's opening hours.
In addition, residents have been asked not to have any deliveries scheduled for these dates and further information will be provided in a newsletter in November, along with an outer access pass.
Residents of the inner area will be able to use the park and ride located at Lincolnshire Showground for free and residents will be able to park for free in Sewell Road Car Park on December 8-9.
Residents with a parking permit for zone 4A can park in any other Residents Parking Zone using the residents parking permit from 6pm on Wednesday, December 5 to 8am on Monday, December 10.
Residents are not happy
Local resident Valerie Selden is frustrated that this all happened 'without warning' and she told The Lincolnite: "The Christmas Market relies on the goodwill of local residents who readily welcome people from around the world to their city. However, this goodwill does not extend to those residents being expected to put their lives on hold for four days.
"The council couldn't have done more to alienate the very people who ARE Lincoln. What will be the effect of forcing commuters to walk to the bus stop, catch a bus to the Showground and locate their vehicle in a muddy field both before work and in reverse at the end of the day?
"How will people with limited mobility cope with having to walk up Steep Hill from the car park? What will happen to elderly people who rely on a limited 15 minute carer visit twice a day, when the carer can't park nearby? What will happen to my neighbour who is a first responder for vulnerable people if his response is to have to leg it up the road, wait for a bus to the Showground and get his car out of a field before he can even begin to respond?
"We own a holiday let in the centre and have had bookings for some time now from people who expressly wanted nearby accommodation with private parking, but I won't be able to carry all the fresh laundry, towels, bedding, the hoover and cleaning stuff on a bus to do the changeovers between guests, so with regret, I am going to have to let people down.
"What an irony if the Christmas Market is supposed to be bringing tourists in. However, I think my problems could be the least of it, compared to what may happen to others in the city centre if they are prevented from going about their daily lives."
Council response
Assistant Director for Health and Environment Services at the City of Lincoln Council, Simon Colburn, said: "The Lincoln Christmas Market has built up a reputation as a safe, fun family event over the years and we take the safety and security of our visitors very seriously.
"Together with Lincolnshire Police, we have identified that the biggest risk to our visitors is the use of vehicles in pedestrian areas.
"In order to ensure that our visitors are completely safe this year, we've strengthened our restrictions at the inner cordon, and will not be letting vehicles into the central area of the market while it is operational.
"We are informing people of this change with eight weeks to go, so that they can make preparations well in advance.
"If people have concerns about anything serious relating to wellbeing, or anything that is critical to their business, we are very happy to discuss it with them prior to the event."