January 24, 2019 11.08 am
This story is over 35 months old
Lift off! Red Arrows set to tour America this year
It is the first time the team will go to the US in over a decade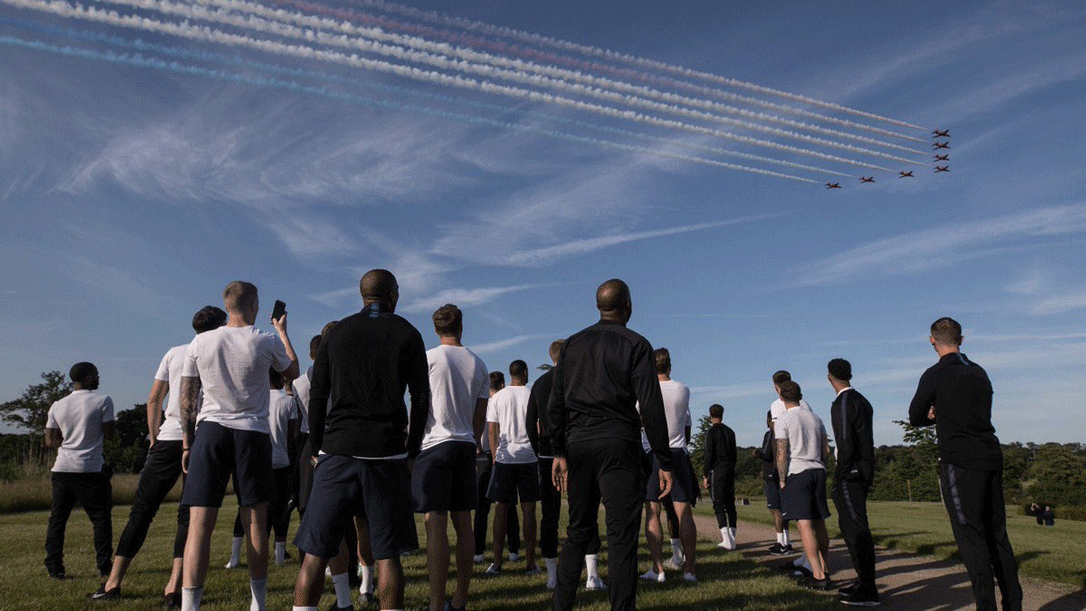 The Red Arrows will fly to North America in July, for the first time in over a decade.
It will form part of the "Western Hawk 19" tour, which will see the aerobatic team fly around Canada and the US for nine weeks.
Wing commander Andrew Keith said: "One of the key roles of the Red Arrows is to support UK interests overseas.
"This major tour will provide an important opportunity to both showcase the best of British and highlight the strong relationships we have with the US and Canada."
The tour will build on recent successful trip to China, the Far East and Gulf regions, which boosted the team's investment and sales.
Meanwhile, a petition to save RAF Scampton – the home of the Red Arrows – needs more signatures before it misses the deadline.
Defence minister Mark Lancaster said: "The Red Arrows are an international symbol of Britain and this landmark event will generate a significant of investment.
"It is only right that, after more than a decade away, they return to the home of our closest defence ally."
The team will travel across the two nations to promote trade and co-operation in support of the UK's prosperity agenda.
A memorable, safe and visually exciting formation display is being planned by the team for new audiences across the Atlantic.