Lincoln House of Fraser display branded 'degrading' and 'pornographic'
People across the country complained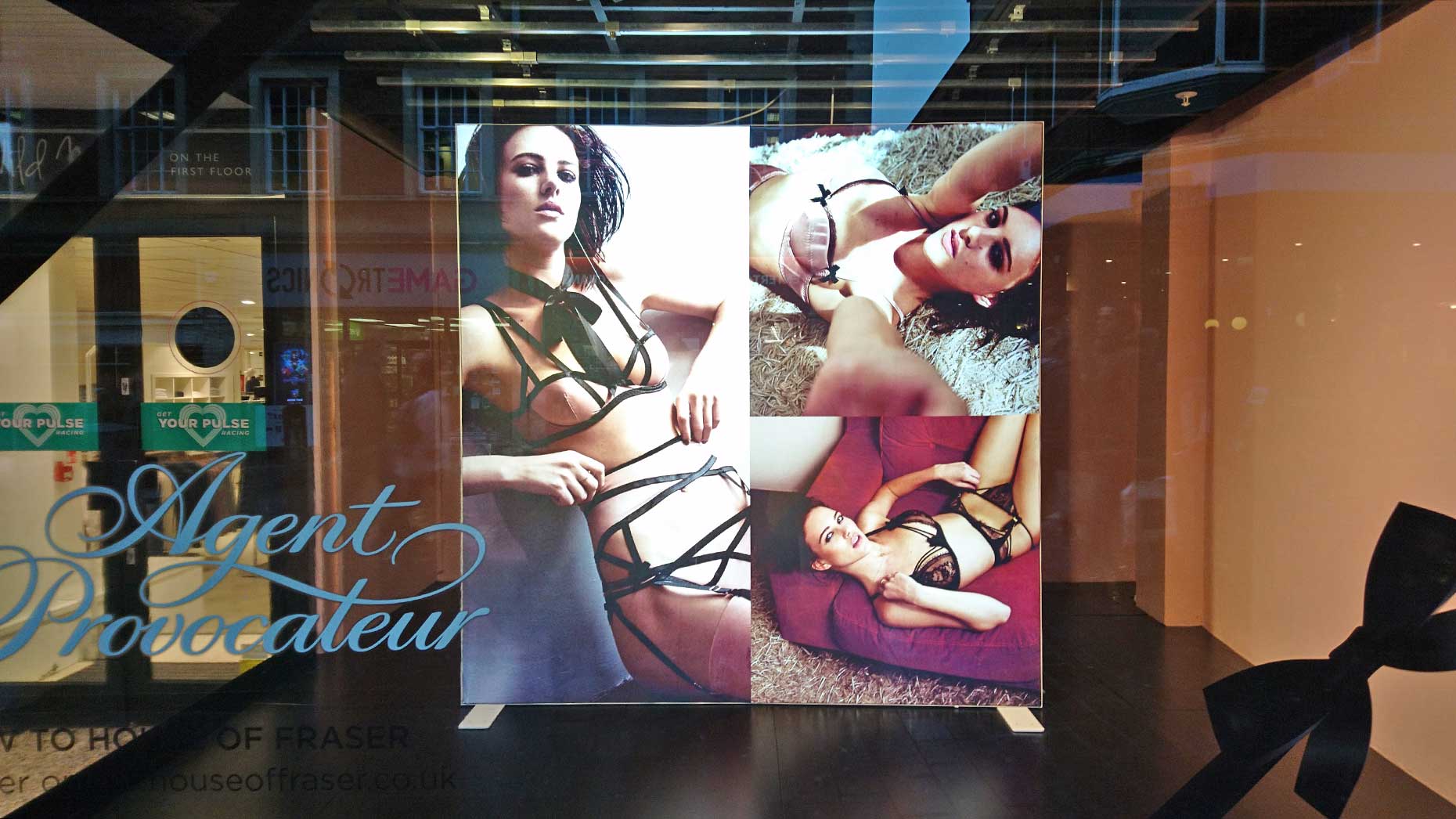 A Lincoln woman has written to The Lincolnite, branding the Agent Provocateur shop display at House of Fraser in Lincoln "degrading" and "pornographic".
Jane, who lives in uphill Lincoln, said: "I saw this window display in House of Fraser as I passed by. It's appalling.
"I went into the shop and complained about it only to be told that they have no control over content of the window displays.
Jane added: "These images placed on the High Street normalise the concept that images of women in sexually provocative poses and strapped into sexual equipment is a legitimate way for retailers to build their bank balance.
"Lincoln branch of House of Fraser does not sell Agent Provocateur goods.
"The degrading window display is merely to get people into the shop where, having failed to find the goods on display, they spend their money on something else.
"If you have a young daughter, are these images those that you would like to populate her childhood?
"Or would you rather the High Street offered protection from pornography?
"Imagine trying to find the words to explain to her that it is valid that she could earn her living by removing her clothes and publishing her body in shop windows.
"Imagine trying to explain to her why her mother doesn't do this," she concluded.
Jane promised not be shop in House of Fraser until the display is removed.
The large Agent Provocateur posters have appeared at branches of House of Fraser across the country, and people from Bath, to Gloucester to Cheltenham, with many people complaining, while others defended the images on social media.
They had been installed to promote Valentine's pop-up concessions for the lingerie brand at 21 of the department stores.