March 11, 2019 4.22 pm
This story is over 33 months old
Here's why BGU called police over 'suspicious letter'
It had known "markers" of a suspect package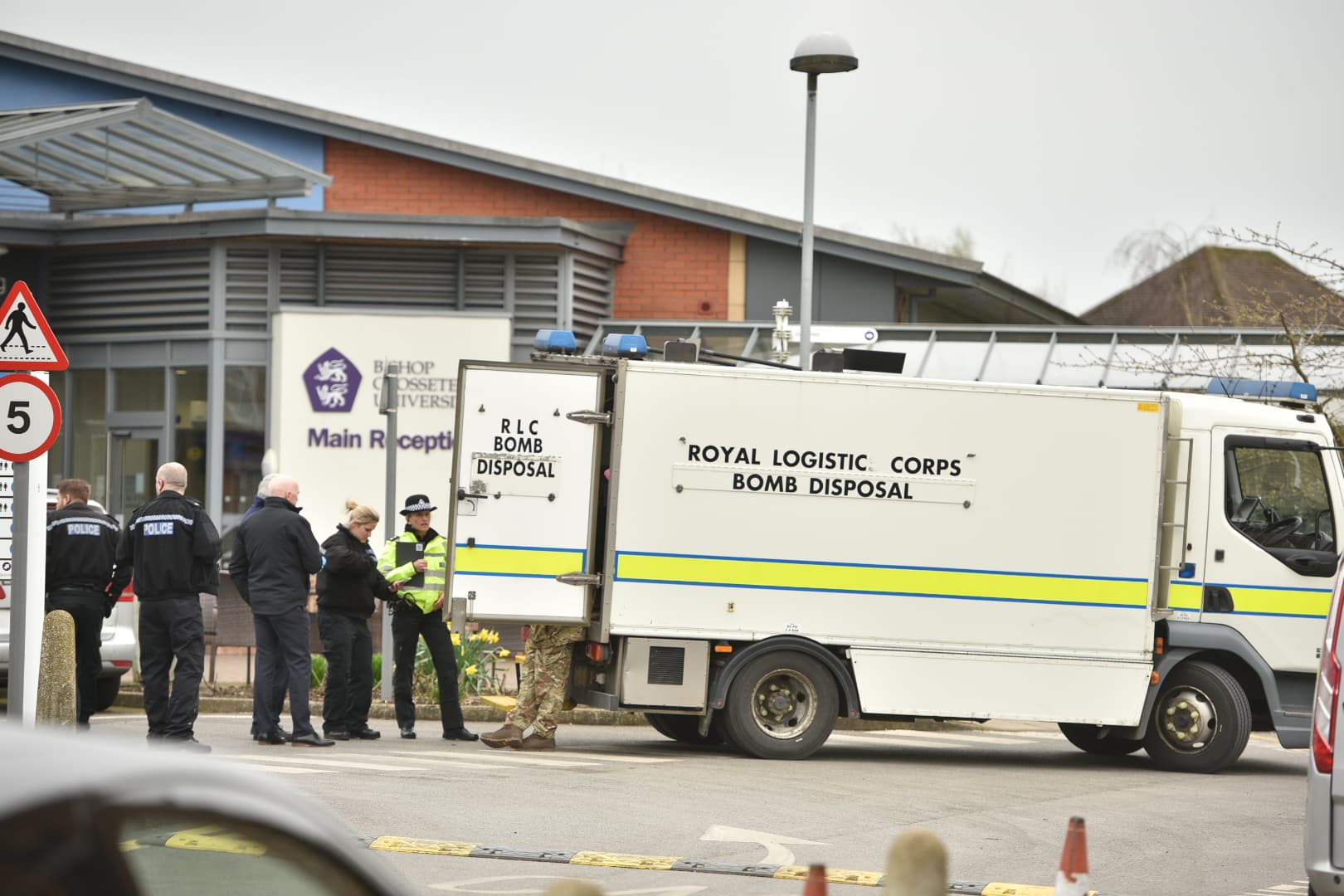 Bishop Grosseteste University contacted police and evacuated two buildings over a suspicious letter because it indicated several of the known "markers" of a suspect package.
As previously reported, the Hardy and BG Futures buildings were evacuated after police were called to the university off Longdales Road at around 12.30pm on Friday, March 8.
A police cordon was put in place for around two hours and an EOD team arrived at the scene just after 1.20pm. It was later confirmed that the letter was a "false alarm".
Lincolnshire Police said there were no arrests or charges as it was not malicious but the university revealed why the emergency services were first contacted.
Poorly written felt tip letter
Bishop Grosseteste told The Lincolnite that reception staff were given reminders earlier last week of what to look out for after the events in London and Glasgow.
When the letter arrived on Friday, the receptionist felt it was suspicious and followed procedure by calling the university's head of health and safety.
A spokesperson for BGU said: "The letter indicated several of the known "markers" of a suspect package such as written with a felt tip pen, poor grammar and spelling, almost illegible, incorrect post code and postage stamp incorrectly positioned with no franking.
"The back of the letter again was poorly written with incorrect information on it. There was a ridge around the envelope which was inconsistent with what would be expected.
"As such, and in accordance with our Bomb Policy, the emergency services were contacted."
After the incident follow-up action was taken by BGU including internet notice board information to students and staff.
The Bomb Policy was also re-checked to ensure procedures were followed. Staff who were involved in the evacuation and cordons were briefed on their actions throughout the event.
BGU said the post incident verbal de-brief with both police and EOD re-enforced that the incident was valid and that all procedures were correctly followed throughout.