April 23, 2019 11.35 am
This story is over 32 months old
Shoes laid out in cathedral memorial to Lincolnshire crash victims
The emotional tribute is designed to represent the people behind the numbers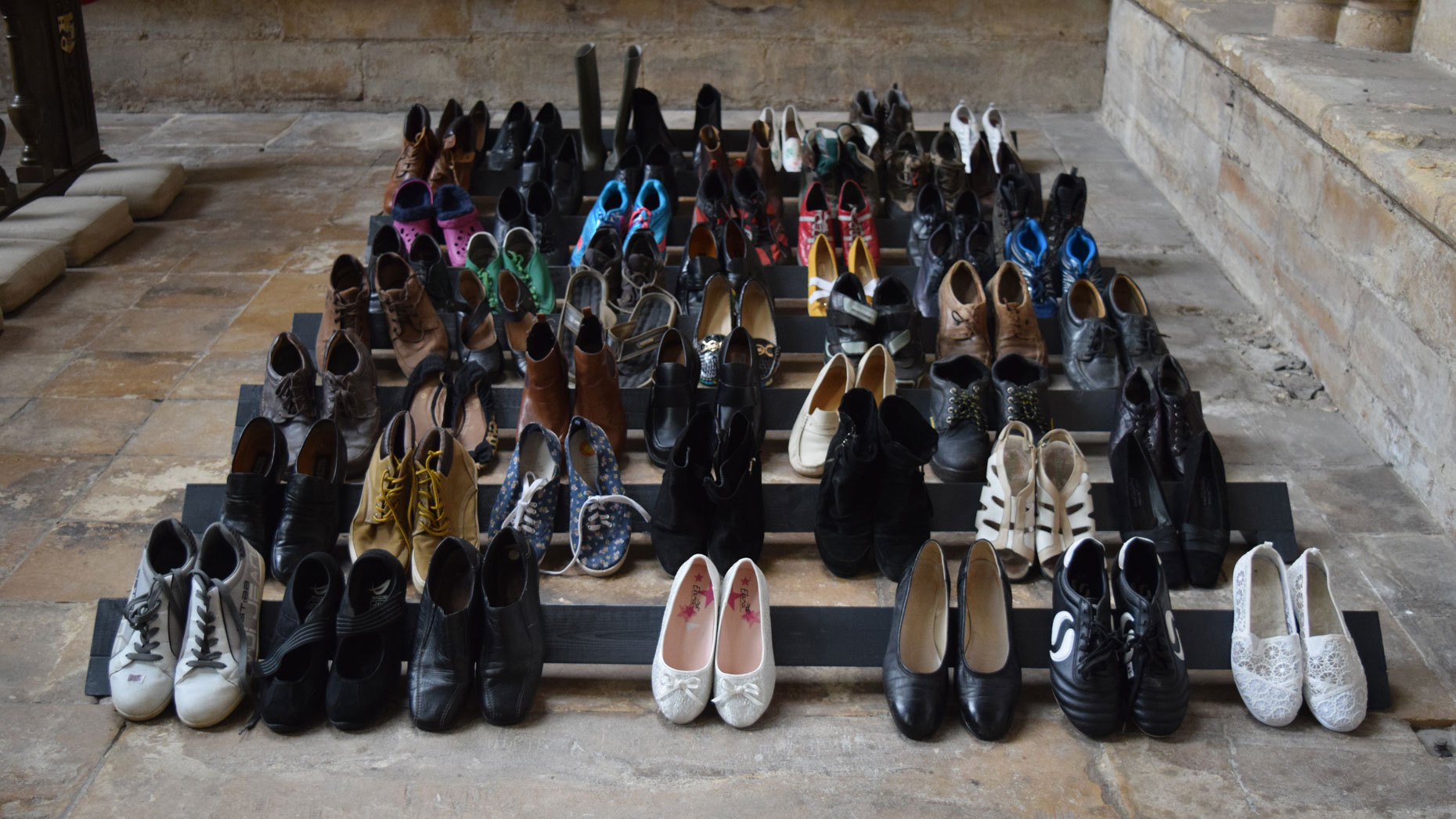 Lincoln Cathedral has laid out 56 pairs of shoes to remember those who lost their lives on the county's roads in 2018.
Another 967 people suffered injuries a result of collisions and some had their lives changed forever, but the display is designed to represent the people behind the numbers.
The number of road deaths has risen by 60% this year to 19, when compared to the same period last year.
The emotional tribute can be found in the morning chapel to the left of the reception desk in the cathedral for the next two weeks.
John Rose is from Churches Together and helped set up the shoe tribute. He told The Lincolnite: "These aren't people's Sunday best shoes. Each are tired and battered because tragedy hits when it's least expected.
"We hope that people will be shocked when they see it in this form. When we call it a road accident it gives the impression that it comes out of nowhere.
"In reality most people are killed on the roads when a driver has made a mistake or stops paying attention.
"It was really difficult to lay out the smallest shoes."
An 11-year-old girl was the youngest victim in 2018. Amelia Wood died when she was hit by a wheel that flew from a passing car.
Her school paid a touching tribute at the time to the "well-loved student."
The shoe tribute will travel around Lincolnshire in various churches for the rest of the year after its time in Lincoln.
Mick Howells, from Lincolnshire Road Safety Partnership, said: "We are already on 19 people who have died this year so far compared to 12 victims last year.
"We really want people to stop and think about the consequences of their actions on the roads. Each of these shoes represent real people who have lost their lives."