Work to begin on Lincoln homeless shelter this month
A contractor has been appointed for the project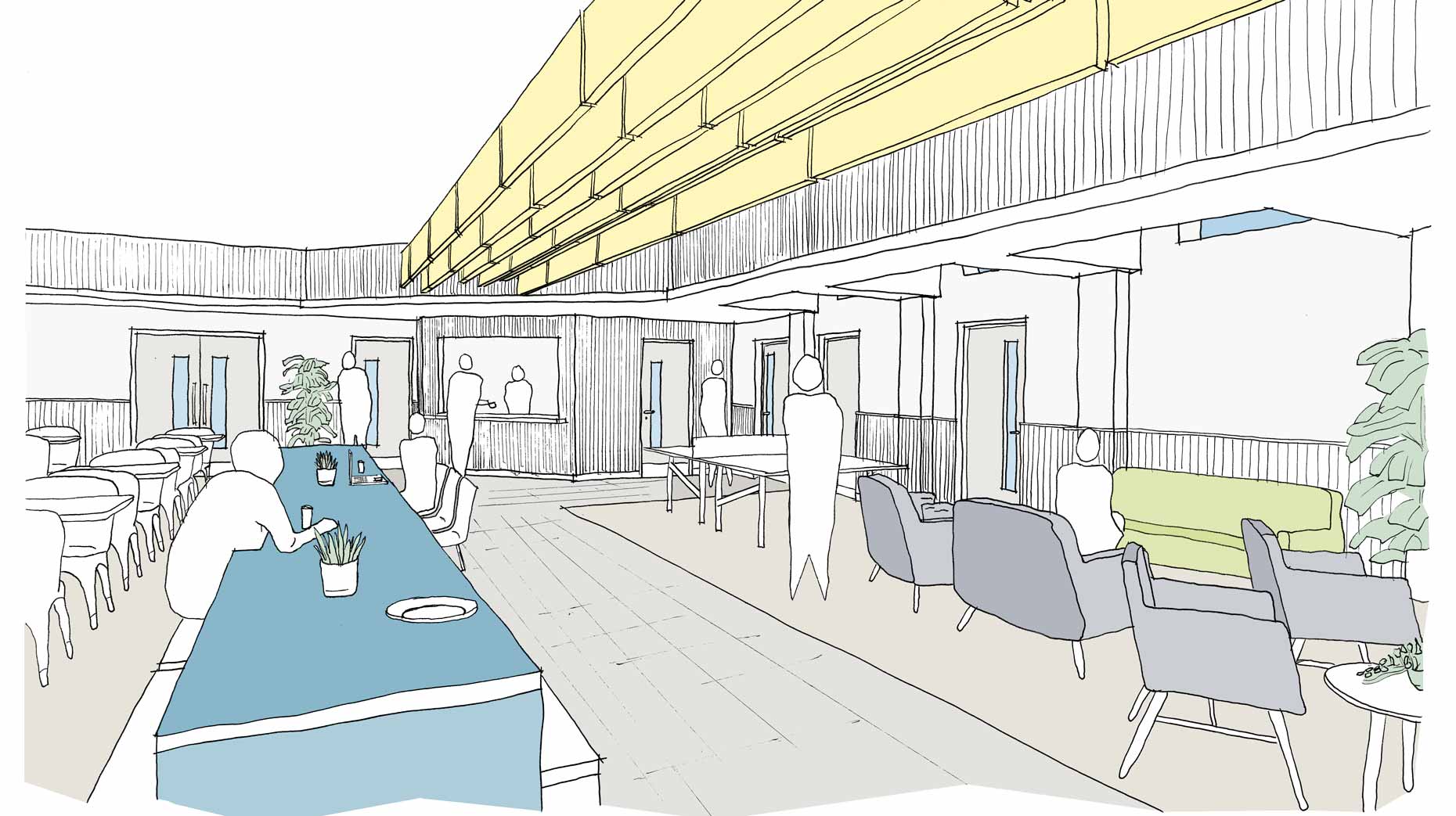 Construction will begin on Lincoln Nomad Centre later this month after years of fundraising.
YMCA Lincolnshire will transform its former gym and leisure space into emergency accommodation with essential day services for the homeless in the city.
As previously reported, YMCA Lincolnshire received outline planning permission for the £1.6 million renovation project which would extend its site on St Rumbold's Street. The Nomad Centre will also replace YMCA Lincolnshire's Nomad Shelter on Monks Road.
Lindum Group has been appointed as contractor for the Nomad Centre.
Construction on the purpose built emergency overnight accommodation will begin at the end of April 2019.
YMCA Lincolnshire previously announced it would get just over £700,000 from Homes England towards the project. It is still fundraising to hit the 1.6 million target and needs to raise around a further £300,000.
Along with 20 en-suite bedrooms, the new Nomad Centre will include a community hub on the ground floor where there will be a kitchen facility providing three hot meals a day, toilets and shower rooms. There will also be consulting rooms.
People accessing the new centre will be given support accessing a range of services including help finding alternative and more permanent accommodation, medical care. It also includes support for addiction and mental health.
It will be a vital service for rough sleepers in the area. The latest statistics recorded that the number of rough sleepers in Lincolnshire rose 225% between 2010 and 2018.
Between October 2017 and the same month in 2018 more than 260 people accessed the current Nomad Shelter in Lincoln.
Chief Executive at YMCA Lincolnshire Caroline Killeavy said: "We are delighted to announce Lindum Group as contractors for The Nomad Centre, and we are excited to welcome them to the site later this month.
"The new centre will replace the current Nomad Shelter on Monks Road, providing vital support services and emergency accommodation under one roof. We have taken care to listen to feedback, designing the new centre in such a way that it will ensure the dignity and privacy of everyone who uses it in the future.
"Our aim is to support as many people as we can on their journey back to independence and we hope that The Nomad Centre will break down barriers that were previously preventing people accessing essential services."
Director at Lindum Group Freddie Chambers added: "We are really pleased to be working with YMCA Lincolnshire, which is dedicated to improving the lives of some of Lincolnshire's most disadvantaged people.
"This partnership is the result of a solid working relationship which goes back many years – in fact, in 1989 Lindum actually built the building which is to be redeveloped.
"We look forward to continuing this relationship and to supporting the work of this valuable charity in any way we can."
For more information or to donate to The Nomad Centre project click here or email [email protected]