June 19, 2019 12.56 pm
This story is over 29 months old
Men In Black International film review: An unforgivably unfunny reboot
Disney's insistence on making mediocre reboots is infectious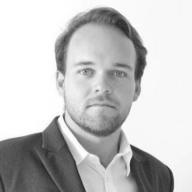 Apparently Disney's insistence on making mediocre reboots is infectious. Columbia & Sony Pictures have released yet another Men in Black, ignoring the tepid response from MIB 3 in 2012 and deciding that a fresh cast and crew is what the franchise actually needed. The major problem being that nothing about this film feels fresh, and it's not because of the absence of the Prince himself. 
After their sizzling chemistry in Thor: Ragnarok, the casting of Chris Hemsworth and Tessa Thompson is an obvious one. Here, despite their earnest efforts, they are criminally misused by a script which offers them almost nothing to work with. Given that Art Marcum and Matt Holloway's last writing assignment was Transformers: The Last Knight, it ought not to be surprising that this is a tragically poor attempt to revive a franchise which should have been left to die years ago. 
The plot is effectively a re-hashing of the original – a miniaturised and extremely powerful weapon is passed on to MIB by a royal alien – but this time with a twist! The 'twist', however, is so laboriously projected that you know what it's going to be after the very first scene. And if you couldn't figure it out then, you'll have a dozen other opportunities to do so, courtesy of the most heavy-handed foreshadowing ever to 'grace' the silver screen. 
Aside from a 10-minute sequence with Kumail Narjiani's Pawny, the script is unforgivably unfunny. To say the jokes are laboured implies that some work actually went into writing them. The report that Thompson refused to utter Will Smith's iconic line, "I make this look good!" tells you all you need to know about the level of originality from the scriptwriters. Most appalling is the running 'gag' of Liam Neeson's agent T being called 'High T' because he runs the London office – a 'joke' repeated nearly a dozen times, in case you failed to groan the first time. 
It seems worth mentioning that I adore the original Men in Black, and, along with the Disney remakes, I find these lazy, CGI-heavy reboots to be frankly offensive to the memories of their wonderful predecessors, and to the nostalgic audiences shelling out a week's wages to see them. MIB already tarnished their original glory with MIB 2, and although they partially redeemed themselves with MIB 3 in 2012, there was absolutely no reason to try and revive the flagging franchise. And yet here we are, forced to watch a tiresome, unfunny and unoriginal film that serves as a stark reminder of the stranglehold marketing executives have on their studios. No doubt the creatives would rather make new and compelling movies; instead they are forced to resuscitate dying franchises with Sisyphean regularity.  
MIB: International rating: 3/10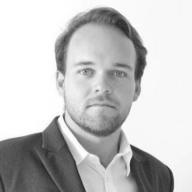 Joe is the film and TV critic for The Lincolnite. He is a Master's student at the University of Lincoln, having abandoned the sunny beaches of the Cayman Islands for the slightly colder climes of Lincolnshire to see whether he could make it as a writer. Joe graduated from St. John's College in Annapolis, Maryland in 2016, where he studied the Liberal Arts and drank far too much bad American beer.