July 23, 2019 2.15 pm
This story is over 29 months old
Exciting events in Lincoln this weekend
Some ideas for the next few days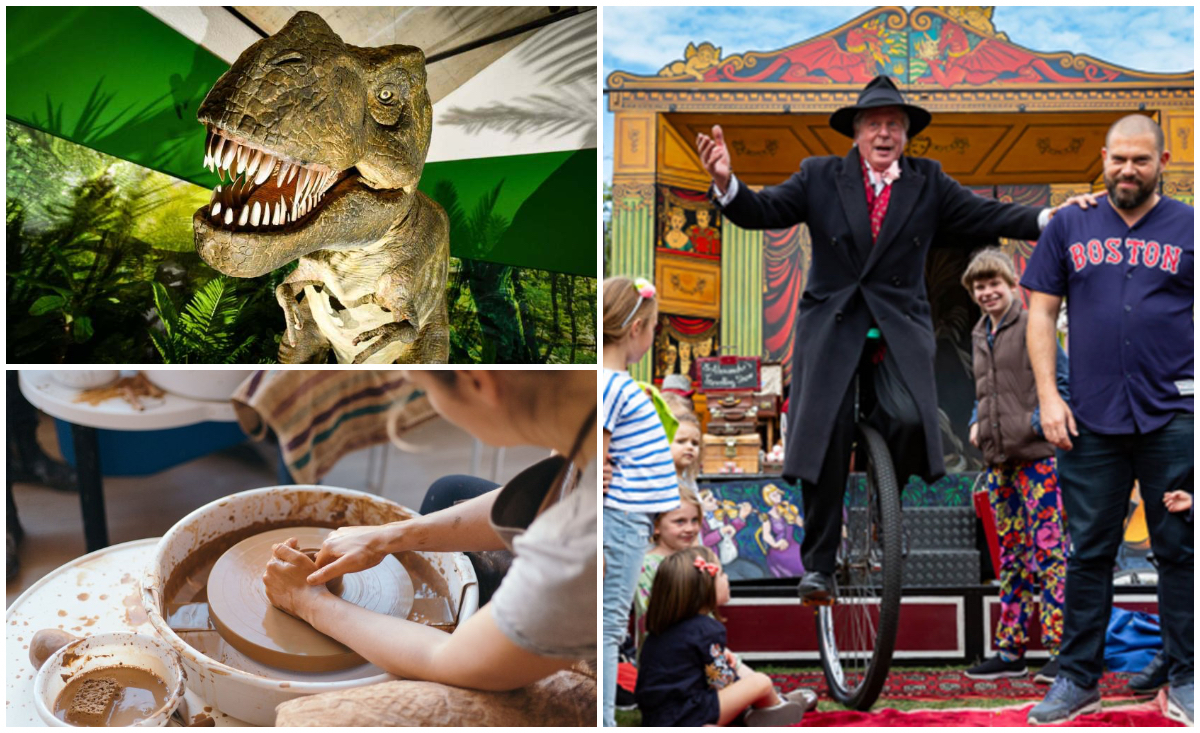 Lincoln Castle will become a Victorian extravaganza this weekend as residents and visitors kick off the summer holidays in style.
People will also be able to enjoy special exhibitions and even nip down to a real sandy beach right in the city centre.
Here are a few highlights to look forward to:
---
Lincoln Castle Victorian Extravaganza
Join Mr Alexander and his Travelling Show, see jugglers and illusionists and take time to visit the Quack Doctor at Lincoln Castle this weekend.
The event is part of the city's Victorian theme and will feature a number of surprise guests.
What to expect:
Her Majesty Queen Victoria
The Queen is at the Castle, and we have put on a full programme of activity this weekend in her honour! A celebration of all that has been achieved during Her Majesty's time on the throne and a festivity of music, performance and games as we welcome Queen Victoria to Lincoln.
A Play for the Queen
Queen Victoria is coming to Lincoln! Constance Willoughby's theatrical troupe are here to celebrate the occasion. Monies have been raised, lines learnt, fine dresses purchased, all is in readiness. They hope her Majesty is amused!
Mr Alexander's Travelling Show
Be amazed by our Victorian Showman as he performs his one man show full of magic, balance & illusion!
Mr 'Posh' Peter Cooper
Mr 'Posh' Peter Cooper is here to teach and to perform for you the particulars of slapstick comedy found at the Victorian music halls.
Museum of Curiosities
Take a moment to stop by the Museum of Curiosities … what oddities will you find?
The Victorian Consort
Join us at the bandstand and be astounded by our ensemble of expert musicians playing Victorian brass music for Her Majesty the Queen.
Brunel
Learn how our modern railway system was conceived and hear the tales of the Thames Tunnel from the famous engineer himself, Mr Isambard Kingdom Brunel.
Photography
Our Victorian photographer joins us this weekend demonstrating the art and advances of plate photography.
The Amazing Travelling Camera Obscura
Be amazed as you look through our Victorian optical device!
Watch out for our Quack Doctor as he promises to find and to sell you a cure for all of your ailments!
Fun Fair
Children's carousel, Swing boats, High striker*, Coconut Shy, Ball in the Bucket & Hoopla
---
Dinosaur Encounter Exhibition
A Dinosaur Encounter exhibition from London's Natural History Museum is open 10am – 4pm and Fridays until 9pm.
It features impressive dinosaur models and animatronics, as well as fossil replicas. The exhibition also features an animatronic model three quarters the size of a life-size T-Rex!
---
Lincoln Beach
The beach has arrived in Lincoln city centre, complete with deckchairs and event special appearances from Punch and Judy on the following dates: July 25 and 30, August 1, 8, 15, 20, 22, 27 and 29.
---
Summer of Ceramics
Discover Doddington Hall's extraordinary ceramics collection, hear fascinating stories and see the best of what today's artists have to offer. There's something for everyone with new displays, talks, tours and different activities each week.
See the latest in collectable ceramics created by renowned National and International Ceramists presented with the best of Lincolnshire makers.
For all the family there will be workshops and meet the maker sessions – have a go at handling clay, throwing a pot and painting ceramics.
---
Guided Walk of Lincoln's Industrial Area
A free guided walk from the Society for Lincolnshire History and Archaeology that tells the story of the industrial revolution and how it impacted Lincoln.
This tour of the streets of Lincoln by guides from the Society for Lincolnshire History and Archaeology will tell of the lives of the citizens of the City as, against the background of the industrial revolution, it underwent a period of major change.