August 28, 2019 5.34 pm
This story is over 28 months old
John Marriott: Is anyone really bothered about suspending Parliament?
It's the 'optics' that make some people uncomfortable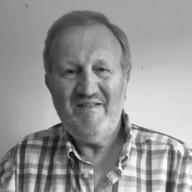 Prime Minister Boris Johnson sent his emissary, one Jacob Rees Mogg, on his way north of the border to ask the Queen to suspend parliament for around five weeks in September/October in preparation for a Gracious Speech on new legislation. Johnson claims that there still may be time for MPs to debate all kinds of issues, including Brexit, and he may be right. However, it's the 'optics' that make some people uncomfortable.
I have to say that I would imagine that a lot of people really couldn't care less, many holding our Parliament in such low esteem.
There are already cries that such a move, which includes bringing in the Queen, is 'unconstitutional'. The problem is that our constitution is unwritten and based on conventions, which are usually open to interpretation. It often appears to be a case of 'make it up as you go along'.
Prime Minister Boris Johnson says this has nothing to do with Brexit. Pull the other one, Boris!
Ok, the loss of seven days' business is no big deal in the scheme of things. We do need a new Parliament to debate new legislation.
The irony is that, if this is about taking back control, that control would appear to be in the hands not of the members of Parliament, who represent a broad cross section of public opinion, which is still hopelessly divided, but rather an individual – I am still reluctant to use the word dictator – who technically only represents a majority of the 150,000 members of the Conservative Party.
---
ALSO READ: Barry Turner — Proroguing Parliament will make Britain ungovernable
---
I notice that The Lincolnite's resident political guru, Mr Barry Turner, reckons that proroguing Parliament will make our nation ungovernable. I've got news for him. It's been like that for quite some time, and, judging by the comments so far, most people don't seem to care.
That's why it's time for us to modernise our democracy, starting with a written constitution and a bill of rights.
While we're at it, we should replace the House of Lords with an elected Senate and introduce a fairer voting system for the House of Commons.
Who knows? Perhaps, if we could devolve real power in England to Regional Assemblies, we might actually end up with a Federal UK, surely more use to us than a Federal Europe.
In the meantime, there are a few more pressing issues to deal with. If Prime Minister has laid his poker hand on the table, it will be interesting to see what cards the opposition parties choose to play.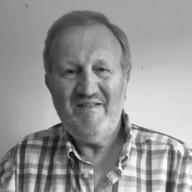 John was a councillor for thirty years, finally retiring in 2017. A schoolteacher by profession, he served on the North Hykeham Town Council (1987-2011), the North Kesteven District Council (1987-1999, 2001-2007) and the Lincolnshire County Council (2001-2017). He was also a County Council member of the former Lincolnshire Police Authority for eight years until standing down in 2009. In 1997 he was the Lib Dem Parliamentary candidate for Sleaford and North Hykeham. He is currently not a member of any political party.