September 2, 2019 4.06 pm
This story is over 27 months old
Rejected village green "worth millions" if housing plans go ahead
Residents had wanted to protect the land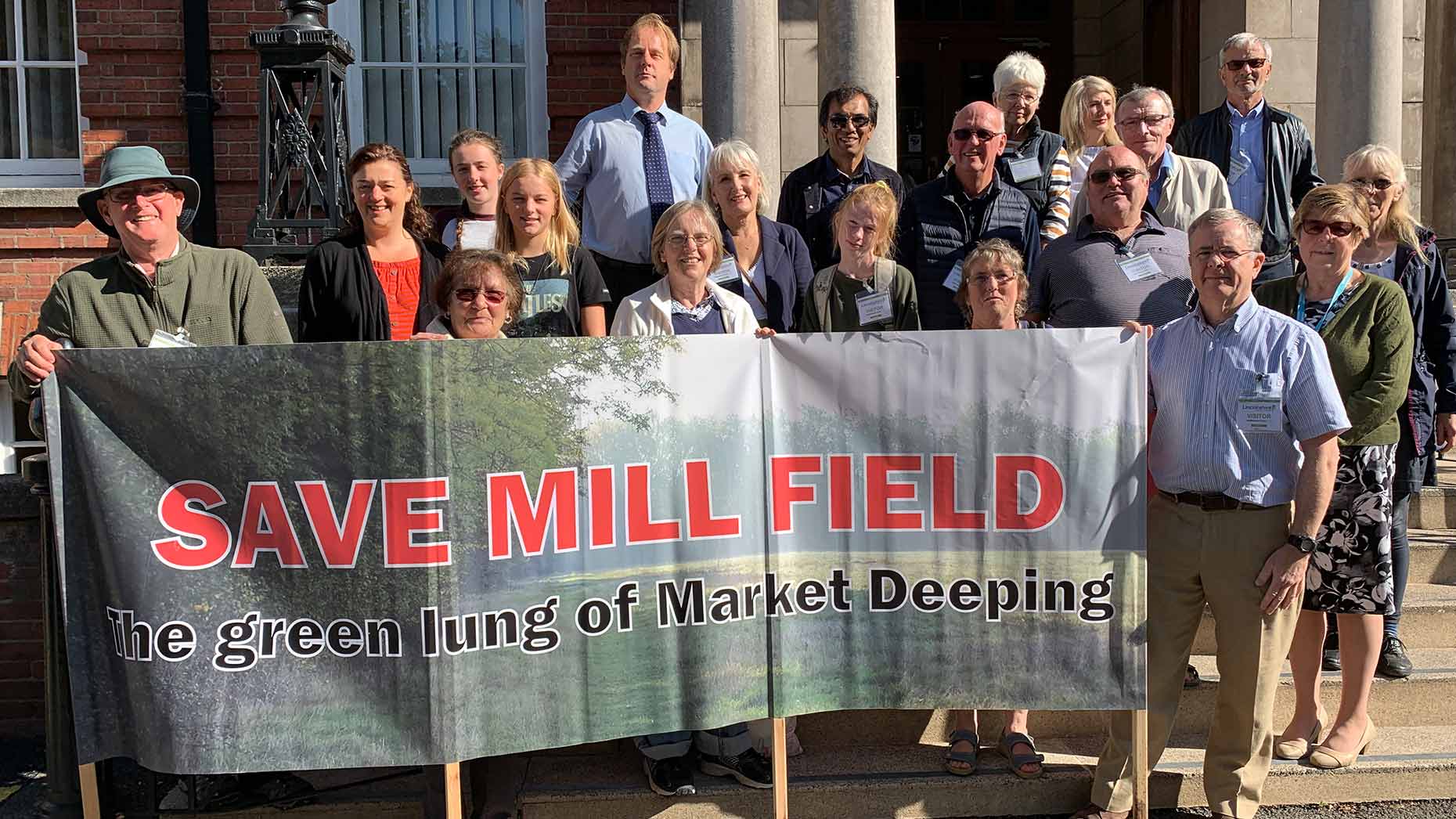 The sale of land in Market Deeping for housing could bring in "millions" for Lincolnshire County Council after a bid to turn it into a village green was rejected.
The Friends of Mill Field, who made the application, said they plan to appeal the decision by the authority's planning committee today (Monday).
Despite attempts by four councillors to against officers' recommendations, a majority of members voted against the application to give the field off Millfield Road "village green status", which, if approved would protect the site from any future development.
Councillors heard how the applicants had passed the majority of criteria.
However the plans became stuck when considering how the Deeping Show had been given explicit permission to use the field, compared to residents who had not.
Lincolnshire County Council is the landowner for the site and has an application before South Kesteven District Council for permission to build 260 houses there.
Lincolnshire County Council leader Martin Hill said the land will be worth "several million pounds" if it got permission which "will go into our programme to pay for, for example schools such as Deeping School which is full now and we're going to have to expand."
He said: "People have been trespassing on this green and then bizarrely arguing that gives them the right to turn something into a village green.
"In terms of fairness and points of principle it was the right decision by the planning committee.
"Should you reward people who trespass by then being able to turn something into a village green? I feel most people would feel that's not correct."
SKDC Market and West Deeping Councillor Ashley Baxter was disappointed in the result, accusing the members of lacking "bottle".
"This is a really important piece of land for the Deepings and SKDC. It's going to come back and hit the council in the face," he said, adding that the authority had already spent money defending the application, and would have to spend more to face the planned appeal.
He accused the council of being "out of touch" with the south of the county.
Pam Steel, from the Friends of Market Deeping group said: "You have to be a trespasser in order to get a village green registered.
"If the law says you have to be a trespasser you're entitled to a village green and they're going to turn that round and start prosecuting people I don't think that's right.
"I would say we've been using the land that hasn't been used, only for the Deepings Show, the rest of the time it's just a meadow.
"People haven't destroyed it in any way, they've just used it and appreciated the natural beauty."
SKDC will consider the housing plans in the near future.
---
SUBSCRIBE TO LOCAL DEMOCRACY WEEKLY, our exclusive email newsletter with highlights from coverage every week, as well as insights and analysis from our local democracy reporters.