September 9, 2019 10.04 am
This story is over 27 months old
What a dump! Fine for nuisance Grimsby neighbour
The council hired contractors to clear the mess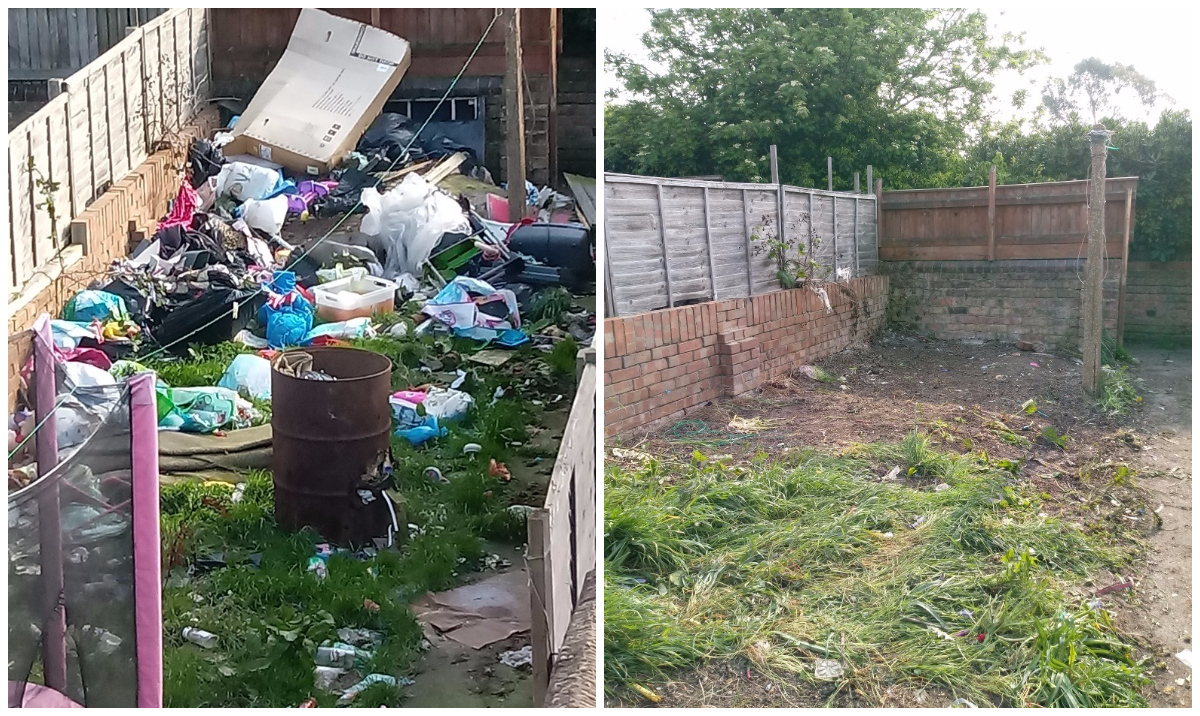 Council officers carted away more than 30 bin bags, cardboard boxes, plastic tubs and children's toys when they took action on a Grimsby garden used as a dumping ground.
Laura Robbins, of Stanley Street, Grimsby, was punished with fines and costs totalling £580 at Grimsby Magistrates' Court after twice ignoring a legal warning to clear up the mess.
An environmental Enforcement officer from North East Lincolnshire Council visited the property on March 13 after a complaint and found more than 30 bin bags and other household rubbish strewn across the garden.
A legal notice was delivered on April 1, stating that the rubbish had to be removed within 14 days.
The council said no attempt was made to clear up the mess and they arranged for the garden to be cleared by a private contractor at a cost of £660.
There was more rubbish in the front and rear garden when the officer visited again in July after another complaint. This means there were two breaches of the notice.
Robbins failed to attend Court on August 16 and she was found guilty in her absence of two counts of failing to comply with an Abatement Notice served under the Environmental Protection Act 1990, Section 79 (1) (e).
The court imposed a fine of £220 (£110 for each offence) and ordered the defendant to pay £330 costs. There was also a victim surcharge of £30.
Councillor Ron Shepherd, portfolio holder for Safer and Stronger Communities, said:
"Most people want Grimsby to look clean and tidy. There's no excuse for leaving a garden in such a state.
"It's unfair on people living nearby to have to put up with mess like this. It can also lead to more serious problems and act as a beacon for more fly-tipping and even arson.
"We won't hesitate to take actions against households who cause a nuisance by leaving unsightly piles of rubbish to build up in their gardens."