October 18, 2019 2.39 pm
This story is over 32 months old
Local Democracy Weekly: How council leader took a "very public fall from grace"
Ray Oxby led the charge on the Town Deal, but it would be the town that turned against him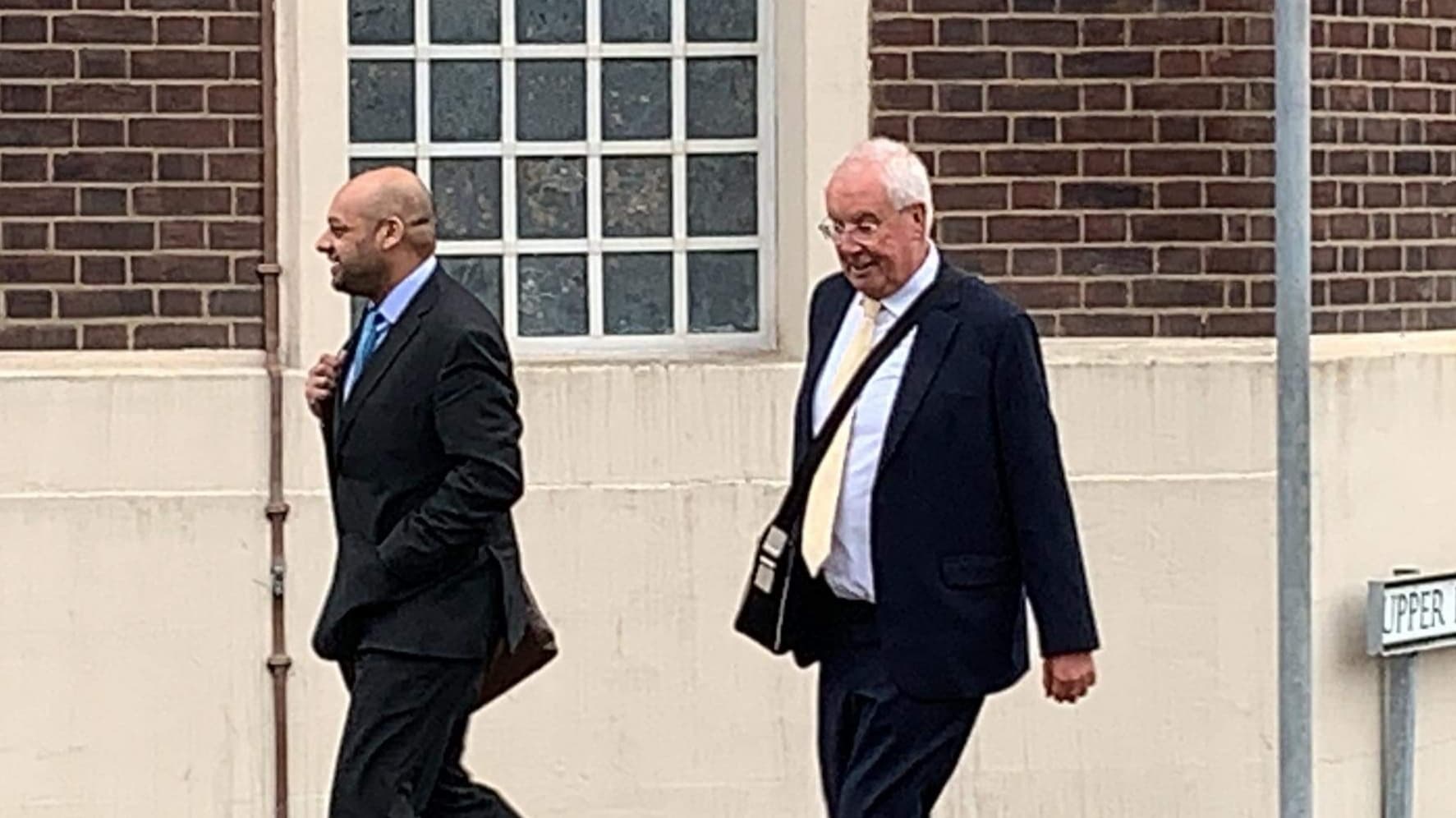 He was once the guy who spearheaded Grimsby's Town Deal, but in the space of 12 months Ray Oxby's "very public fall from grace" cost him his role as leader of North East Lincolnshire Council.
Mr Oxby, the former Labour general of the council had gone from fronting the £67 million deal set to regenerate Greater Grimsby to being found slumped over the wheel of his Nissan X-Trail after crashing into his own garden wall.
His actions, and subsequent resignation as both leader and councillor, played one of the key parts in Labour's loss of control over the authority to the Conservatives in May this year.
Mr Oxby was described in court as a "career politician" and the district judge was confident he'd be back in public life in no time.
A North Thorseby man, Mr Oxby qualified as an environmental health officer in 1979 and from then on spent his entire career in local government, moving between Essex and Bedford before joining the then-Grimsby Borough Council.
He retired in 2009 as North East Lincolnshire's strategic director of environmental services, but it wasn't long before he was back.
He was elected as a councillor for South Ward in 2012 as the party regained a short-lived majority on the council before slipping back to a minority – but still in control – two years later.
Under his leadership, following the stepping down of former Labour leader Chris Shaw in 2015, Mr Oxby and his colleagues struggled to hold on to power, only doing so through a "confidence and supply" arrangement with the Liberal Democrats.
During that time, Mr Oxby and his associates were responsible for a number of tricky decisions as they looked to tackle austerity and regenerate the area in the face of government cuts.
Unfortunately for the leader, it would be a single decision which would be blamed for his downfall.
He and his allies voted controversially to support a decision to rip up Toll Bar Roundabout on the A16 in New Waltham and replace it with traffic lights at a cost of £2.1 million.
The decision caused outrage and safety concerns among the Waltham residents and further afield with an 8,000 signature petition supported by Conservative MP Martin Vickers, the chairman of the Tollbar Academy Trust and other ward councillors.
In court this week, Mr Oxby's defence solicitor laid out the alleged actions of some of those who opposed the move which he said had caused Mr Oxby to "suffer very badly" and be subjected to "vitriol and hatred at the hands of the local community".
He described how actions, including the smearing of tar on his car and the posting of dog mess through his letterbox, had sent Mr Oxby into a spiral which would see him seek solace in alcohol, resulting in the incident which kick started his fall.
The incident happened on February 28. Mr Oxby announced he was stepping down on March 11 and withdrew from public life.
Following May's elections, the infamous Toll Bar decision was immediately halted by new Conservative leader Philip Jackson.
However, Mr Oxby may take some solace in the fact that some of his work enjoys continued success – albeit under a now Tory-led authority.
The Town Deal has seen an £88 million investment in local growth, major road improvements and the regeneration of Greater Grimsby including a new Heritage Action Zone, plans for a new cinema and a youth zone.
Mr Oxby on the other hand is reported to be back working in the voluntary sector in the town, so who knows, perhaps he'll be back up that political career ladder sooner than some may think. — DANIEL JAINES
---
SUBSCRIBE TO LOCAL DEMOCRACY WEEKLY, our exclusive email newsletter with highlights from coverage every week, as well as insights and analysis from our local democracy reporters.