October 9, 2019 4.30 pm
This story is over 32 months old
Spooktacular 2019 Lincolnshire Halloween events
Get ready, this is going to be scary!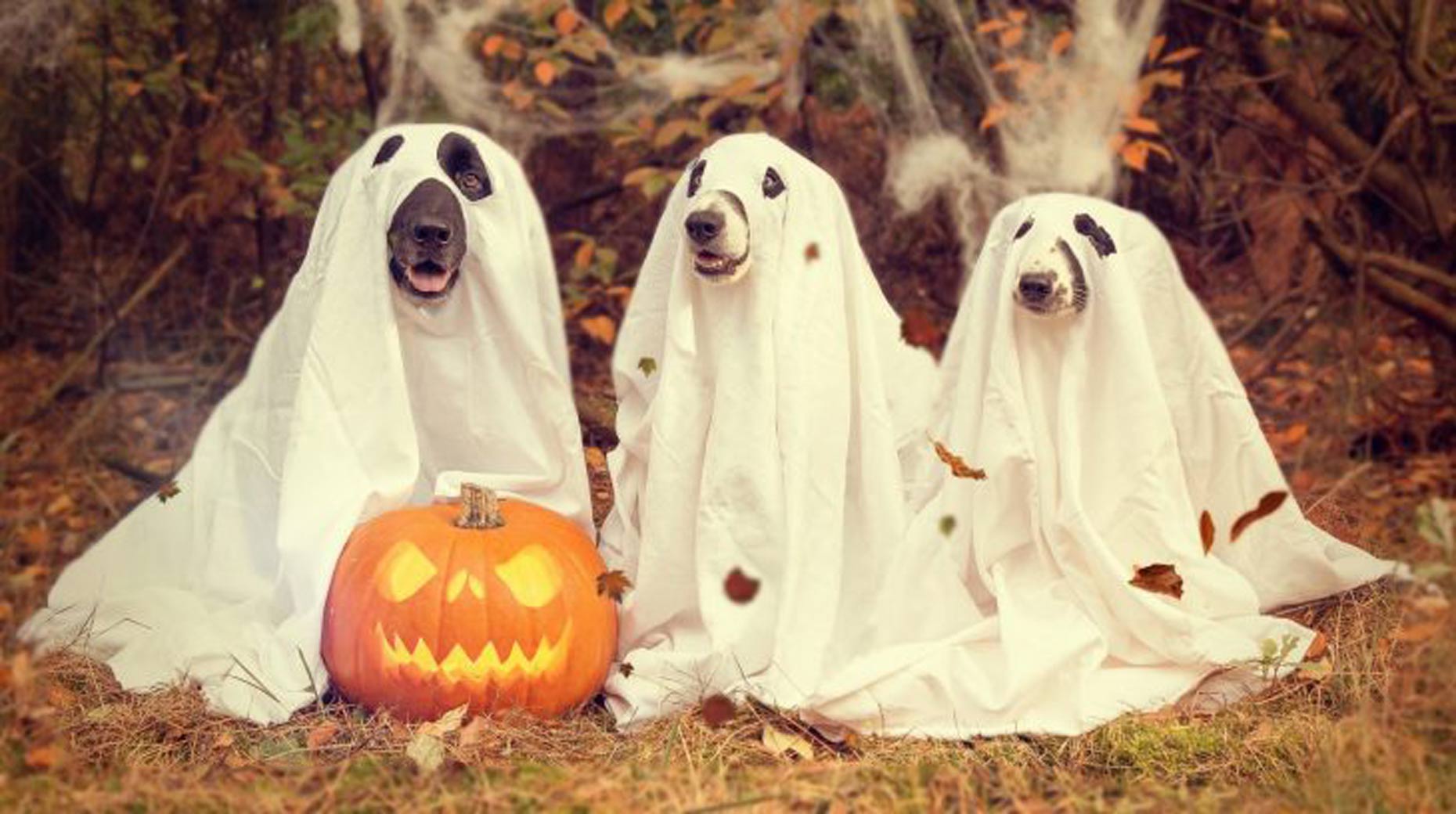 Grab the spooky outfits from the attic, carve some pumpkins and get ready for Lincolnshire's frightfully good Halloween events.
Venues across the county are preparing to welcome some ghosts and guests, so Lincolnshire Reporter has compiled a list of the must-see attractions.
---
Where: Pink Pig Farm, Holme Hall, Holme, Scunthorpe.
When: October 19 to 17
Price: Adults £5.99, children £7.99, children under two £2
Test out your broomstick racing skills, make your own spell-casting magic wand and compete to be the best-dressed wizard in class.
Get into the spirit of things, pick your own pumpkin from our pumpkin patch, then carve a design into it. There are lots of activities for all ages.
---
Where: Burghley House, Stamford
When: October 16 to October 31
Price: £20
A popular spooky tour will be joined by local ghostly expert Martin Tempest. The tours are designed to be scary but fun. It is not recommended for under 11s.
---
Where: Doddington Hall, Lincoln.
When: October 12 to October 31.
Price: £14 for adults, £7 for children for the Dark Halloween Magic event and price varies depending on the pumpkin size
Enjoy a frightful half-term filled with dark magic, scarecrows and pumpkin picking at Doddington Hall & Gardens. During October half-term, pay a visit to Doddington Hall for some fantastic autumnal and Halloween themed fun.
---
Where: Revesby Abbey, Abbey Road, Boston.
When: October 26 from 9pm to 3am.
Price: £55 per person
This is an extreme ghost hunt which is not recommended for the faint-hearted. Revesby Abbey lies in the middle of a ten-acre property and dates back to 1845.
---
Where: Urban Hotel, Grantham, Swingbridge Road.
When: October 25 from 7pm to 11.55pm.
Price: £25 per person.
Enjoy a themed three-course evening dinner. Guests will be joined by a DJ and theatricals throughout the night. Fancy dress is a must.
---
Where: Belvoir Castle, Grantham
When: October 27 to October 31
Price: Children £10 including pumpkin, adult tickets are £18
Dare to climb the haunted hill to the Castle, then cuddle around a crone's cauldron in Belvoir Castle's Dooms and hear how the real Witches of Belvoir came to a sticky end.
---
Where: Lincoln Castle
When: October 19 to 27 from 10am to 4pm
Price: Adults £14, seniors £11.50, children £7.50, Family up to 5 £35.50
Meet the unsavoury characters from inside the Victorian Prison this October half term, the vile Victorians will be sure to give you a fright. Hear ghastly ghost stories and tales of witch trials from the Victorian undertakers themselves.
---
Where: Grayingham Grange Farm, Grayingham, Gainsborough
When: October 19 to October 27
Price: Maze entry is £4 per person and £4 per pumpkin
Not only will there be pumpkin picking at the Maze, but a shocking Tombstone Trail in the woods will also be open to anyone brave enough.
A free carving station is available in the walled garden with stencils. Please note that only adults are permitted to use sharp carving tools.
---
Where: Gainsborough Old Hall
When: October 19 to October 27
Price: Adult tickets are £9.80 but children in costumes go free
A spooky trail with a prize waiting at the end.
---
Where: Tourist Information Centre at Castle Square, Lincoln
When: All year round, every Wednesday, Thursday, Friday, Saturday and bank holidays from 7pm
Price: Adults £5, children under 12 are £3
There's no need to book, just turn up ten minutes before the start. The Original Lincoln Ghost Walk with traditional stories lasting around an hour.
---
Where: Rand Farm Park, Rand, Lincoln, Lincolnshire, LN8 5NJ.
When: October 19 to October 27
Price: Adults: From £10.95 | Children 2 or over: From £10.95 | Concessions: From £8.95 | Group of four: From £41.80
Take a tractor ride to the pumpkin patch where every child receives a free pumpkin.
---
Where: Ludborough Railway Station
When: October 27  from 2.45pm to 5.45pm.
Price: Adults £8, seniors £6, children £4 and a family ticket for £20.
Passengers can travel up and down on the train as many times as they like during the day. Children are being asked to come dressed as ghosts and goblins, witches and wizards and even creepy clowns for its special Halloween event. There will be spooky entertainment on board the special steam-hauled ghost train.
---
Where: Gunby Hall, Spilsby.
When: October 26 from 11am to 7pm.
Price: Normal admission charges apply including adults from £8.40.
Experience Gunby Hall as you never have before with cobwebs, darkened rooms and lots of ghostly guides. Dress up in your scariest outfit and enjoy seasonal treats. Families welcome but small children might find it too scary.
---
Where: Springfields Outlet, Spalding.
When: October 31 from 6pm.
Price: Early bird tickets are £6 for adults and £4 for children.
Springfields' Fireworks and Music Event will be their first-ever Halloween themed fireworks display and will be choreographed to spell binding music.
---
Think we have missed a spooktacular event? Get in touch by emailing [email protected]