October 29, 2019 3.51 pm
This story is over 32 months old
The Proclaimers start off RAF charity 500 mile challenge in Lincolnshire
Inspirational veteran Sean has raised £38,000 so far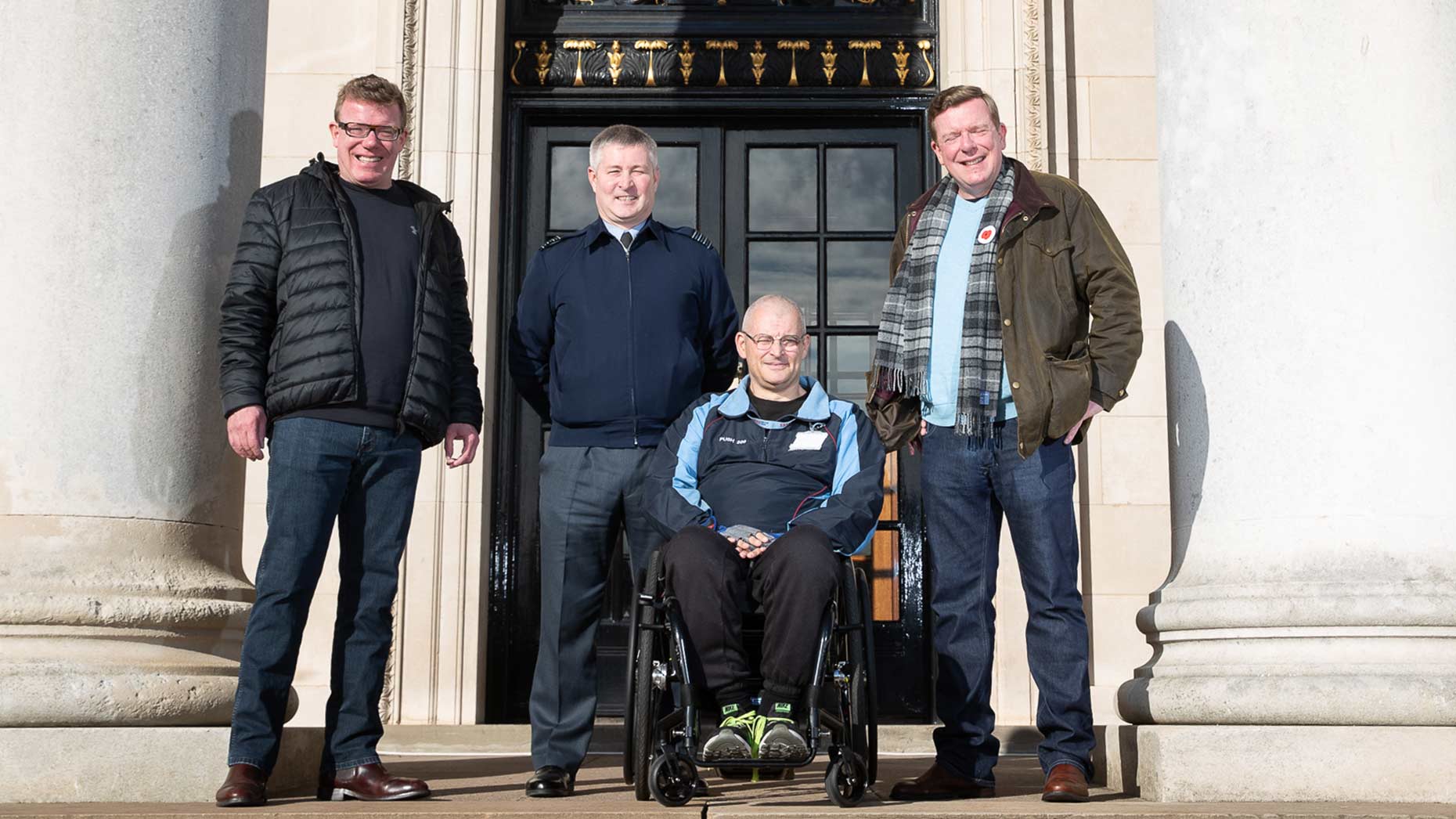 The Proclaimers pushed an inspirational veteran over the starting line of a 500 mile charity challenge at a Lincolnshire RAF base.
Sean Allerton, 54, lost the use of both of his legs in a crash whilst on duty in Cyprus around 26 years ago and spent nearly a year in hospital with a broken neck.
Since then, he has set about fundraising challenges, helped by volunteers, covering thousands of miles.
The latest, Push 500, began at RAF College Cranwell on October 28, when The Proclaimers pushed Sean for the first few miles, just outside the base.
It started off in front of the College Hall Officer's Mess, where Sean started out with 16 laps around a track known as The Orange.
The band, which is famous for its smash-hit I'm Gonna Be (500 Miles), said: "We have known Sean for many years. His devotion to fundraising is inspiring.
"We look forward to doing some of the miles with him."
Sean has raised £38,000 and has pushed more than 2,000 miles for the RAF Association, the RAF Benevolent Fund, the RAF Charitable Trust and Elizabeth's Legacy of Hope.
He said: "I'm grateful to The Proclaimers who have supported Push 500 right from the start.  It is a great honour that they'll push a mile in my shoes.
"I'm also indebted to RAF College Cranwell for allowing the use of such an iconic location that is central to all of the charities supported."