November 7, 2019 4.32 pm
This story is over 31 months old
In knit to win it: Lincoln Muslim Sisters attempt Peace Blanket world record
The official measuring will take place next week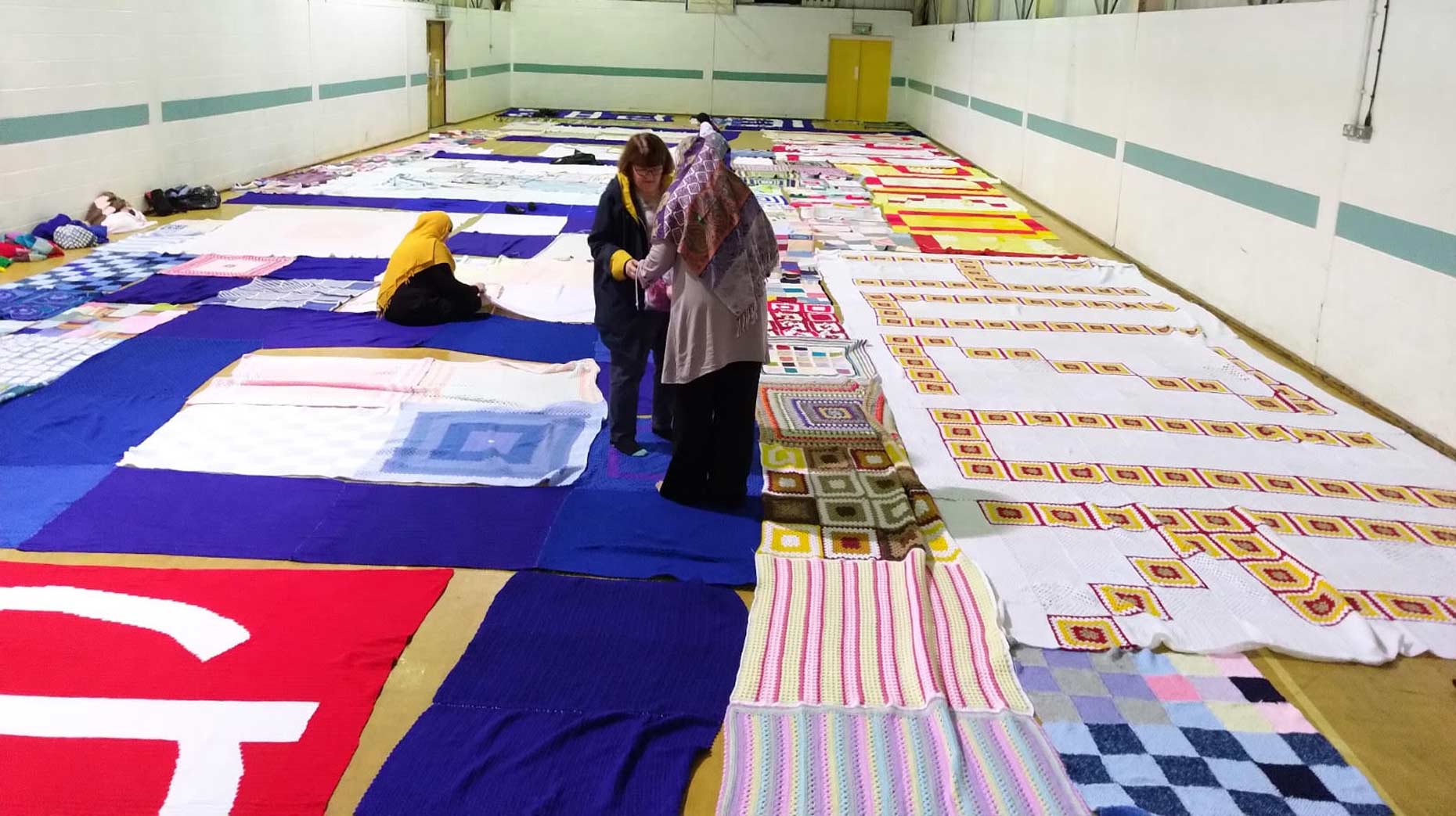 The Lincoln Muslim Sisters Forum will attempt to break the record for the World's Largest Peace Blanket Stocking.
Ghada Mohammad and the Forum launched a project to construct the largest peace blanket in February 2018.
After several applications to The Guinness Book of World Records, the group received a response and now have only a very short time to complete the blanket and sew it all together.
The word 'Peace' has been knitted in various languages and is the main feature of the blanket, which will have an approximate size of 30 metres by 40 metres.
Additional knitted and crocheted squares are being used as connecting and spacing strips between the words.
The Forum now need the support of the residents of Lincoln to donate additional knitted and crocheted squares of any size and colour to finish the project. They also need people that wish to help sew the knitted and crocheted squares together.
Lincoln Cathedral have offered the Nave as a public space to lay out the blanket so it can be pieced together during November 13 and 14.
The official measuring will take place during the afternoon of Thursday, November 14, 2019. Will they break the record?