November 12, 2019 3.02 pm
This story is over 31 months old
Paula Jelly: Supporting armed forces veterans' transition to civilian life
Find out more about the help available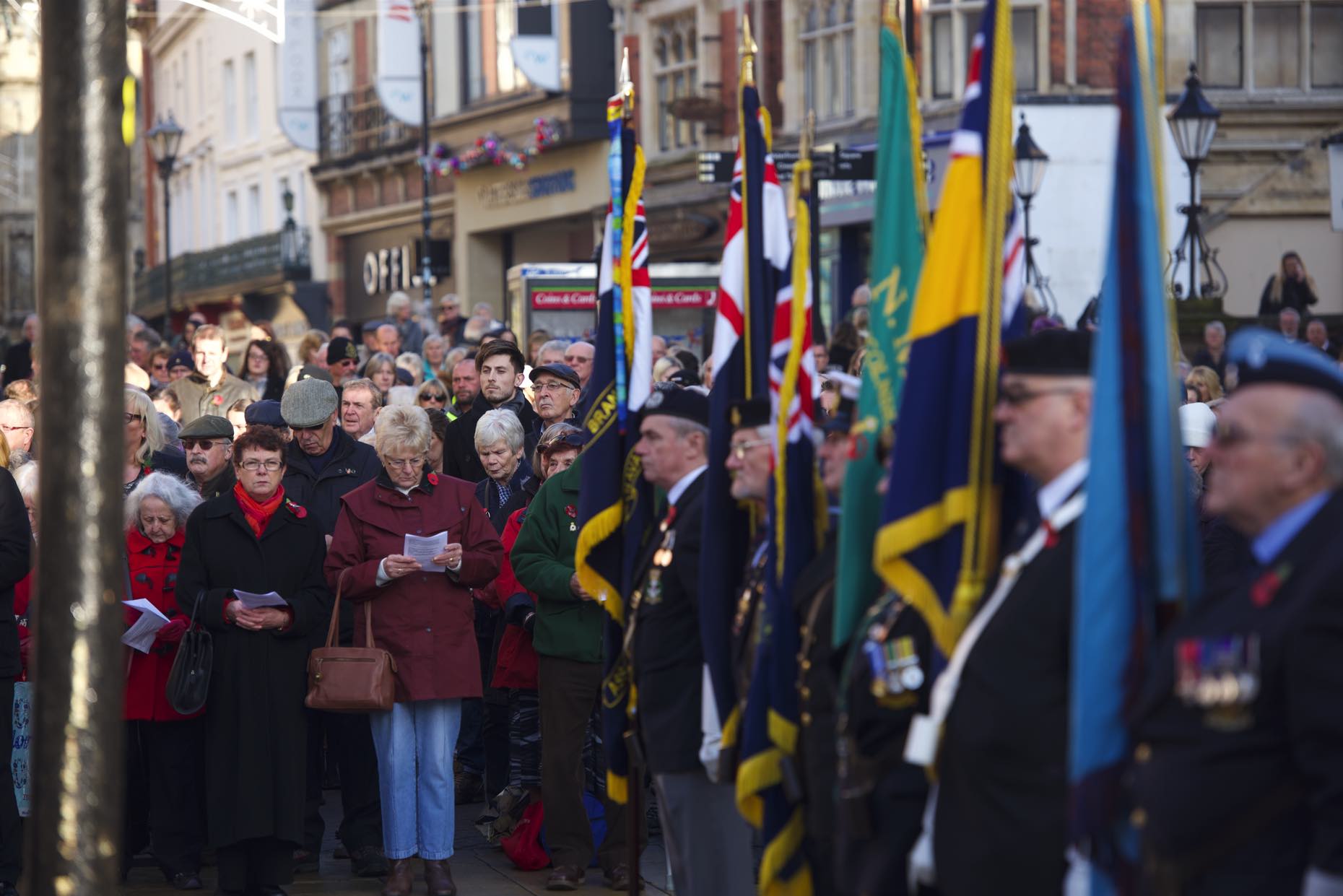 Every year approximately 22,000 armed forces personnel leave service and return to civilian life. For some this transition is difficult and they may need support from mental health and social care services.
Some individuals ask for help, whilst others choose not to. There are many reasons why people do not seek help. We know that some veterans are unaware of what services are available and how to access them, and for others the stigma around accessing mental health services can be a barrier.
On Remembrance Day we wanted to not only remember those who fought for our country, but to raise awareness of mental health problems for current veterans and promote what support is available in Lincolnshire.
I work as the regional lead for the Midlands and East Veterans' Mental Health Transition, Intervention and Liaison Service (TILs).
The TILs service is a partnership between Lincolnshire Partnership NHS Foundation Trust (LPFT) and two other NHS mental health services in the Midlands. TILs are also now working in partnership with charitable organisations Mental Health Matters and Walking with the Wounded to improve access to mental health services for armed forces veterans, their families and carers.
It's important that veterans can speak to someone who has walked in their shoes. Lyndsay Khan, team manager for TILs, served nearly 14 years with the Princess Mary's Royal Airforce Nursing Service Royal Air Force as a mental health nurse. She brings a wealth of knowledge and experience of military life and the process of transitioning from military to civilian community life.
As a team we are all incredibly passionate about serving the veteran community. In 2018 we set up a veterans' focus group for both veterans and their families who have accessed our service. This is an excellent platform to receive feedback and ideas for the future development of services and support mechanisms across our geographical area.
The veterans' focus group identified a need for a veterans' mental health conference in order to promote the availability of services across Lincolnshire. We were delighted to have brought this idea to fruition on Friday 1 November when we hosted the conference at the Epic Centre at the Lincolnshire Showground.
The event played host to local health staff, charities and members of the armed forces community. There were several presentations including personal stories from veterans, several charities and organisations who work to support the armed forces community. It provided a fantastic opportunity to highlight the support available to our armed forces community across Lincolnshire and to talk openly about mental health problems that affect veterans and their families.
Additionally we have established a charitable fund and with the help of our focus group members we facilitated a very successful sponsored 'March in March' raising £1000. This was a fantastic team building event filled with camaraderie and friendship. We are currently planning further fund raising events with the aim of using the funds to enhance the lives of veterans under our care.
We will continue to work in partnership with other services and third sector organisations across the East Midlands in order to maximise support for our veterans and their families, and to raise awareness of mental health problems that may affect veterans who have transitioned or who are transitioning to civilian life. We also have lots of exciting ideas for future projects and initiatives so watch this space.
Individuals can access the service by contacting their GP. Or they can call the 24 hour Single Point of Enquiry Line on 0300 323 0137 for an assessment of their needs. For further information about the service, please visit www.lpft.nhs.uk/veterans.