December 2, 2019 5.02 pm
This story is over 28 months old
Red Arrows enthusiasts say 'plans to axe jets' are fake news
The Ministry of Defence has played down the report as "pure speculation"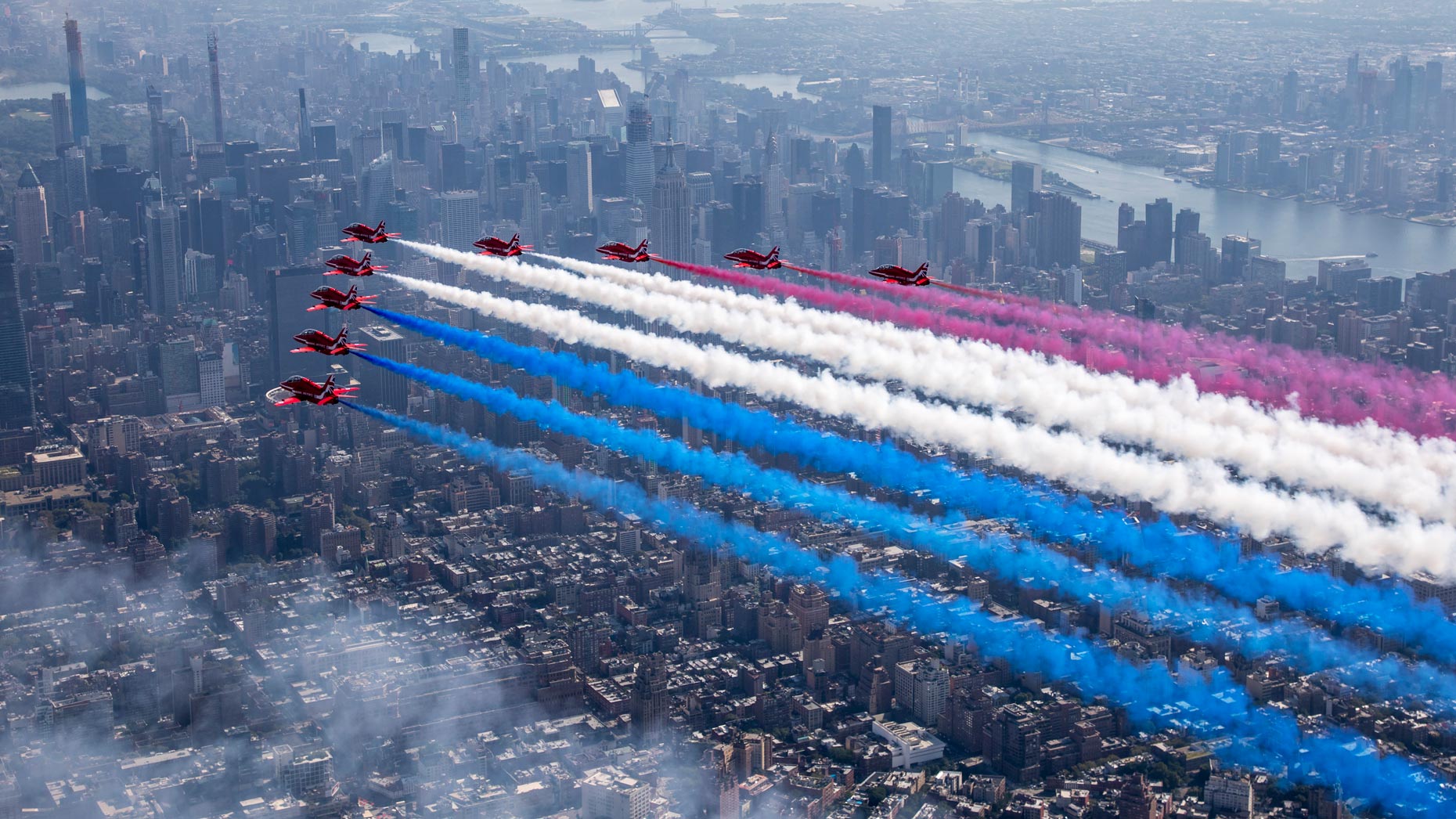 National media reports that the Red Arrows will "face the axe" under a spending review have been dismissed as fake news by enthusiasts, who are 'tired of seeing the same story every year'.
A report in the Sunday Mirror quoted a senior unnamed source who said they had been bluntly told to "slay sacred cows."
Other proposals in the report included the disbanding of the RAF Regiment, the Guards Divisions and any heavy armoured vehicles or tanks.
The Ministry of Defence played down the reports and said that discussions around cuts were "pure speculation."
A spokesperson told The Lincolnite: "Discussions around cuts or changes to programmes are pure speculation.
"We will always ensure the armed forces have the people and equipment to keep Britain safe and protect our interests around the world."
Red Arrows enthusiasts have reacted angrily to the report in the Sunday Mirror and said that the jets "face the axe" every year.
Simon Parkin-Everson, who runs a Facebook page with nearly 24,000 followers dedicated to the Red Arrows, said they bring in too much money.
He said: "They will not be disbanded as they, for starters, bring in too much dosh for the economy and there are enough T1s for them until around 2030."
Regie Rigby added: "The Red Arrows 'face the axe' every year and it has not happened yet. They don't need new airframes for a decade or so.
"They're also a very useful diplomatic tool for both the RAF and the UK and, farm more importantly, they're popular.
"They're not that expensive in the grand scheme of things and does anyone really want to be the Minister who scrapped the Reds?
"In the 2030s, when their Hawk T1s are out of flying hours there may be an issue with re-equipping then, but I bet in any event they'll find a way."
Gordon Clifton said: "Set in the context of the UK's annual budget the cost of the Red Arrows is relatively small change.
"Any cost-benefit analysis comparison with great chunks of the budget would dwarf the other expenditure categories.
"We are in great danger, as an economist once said, of knowing the cost of everything and the value of nowt. It's time to evaluate the Red Arrows as an investment."