February 5, 2020 3.03 pm
This story is over 29 months old
Hidden gem: The Lincoln mansion connecting people with art, food and culture
A hive of social and creative events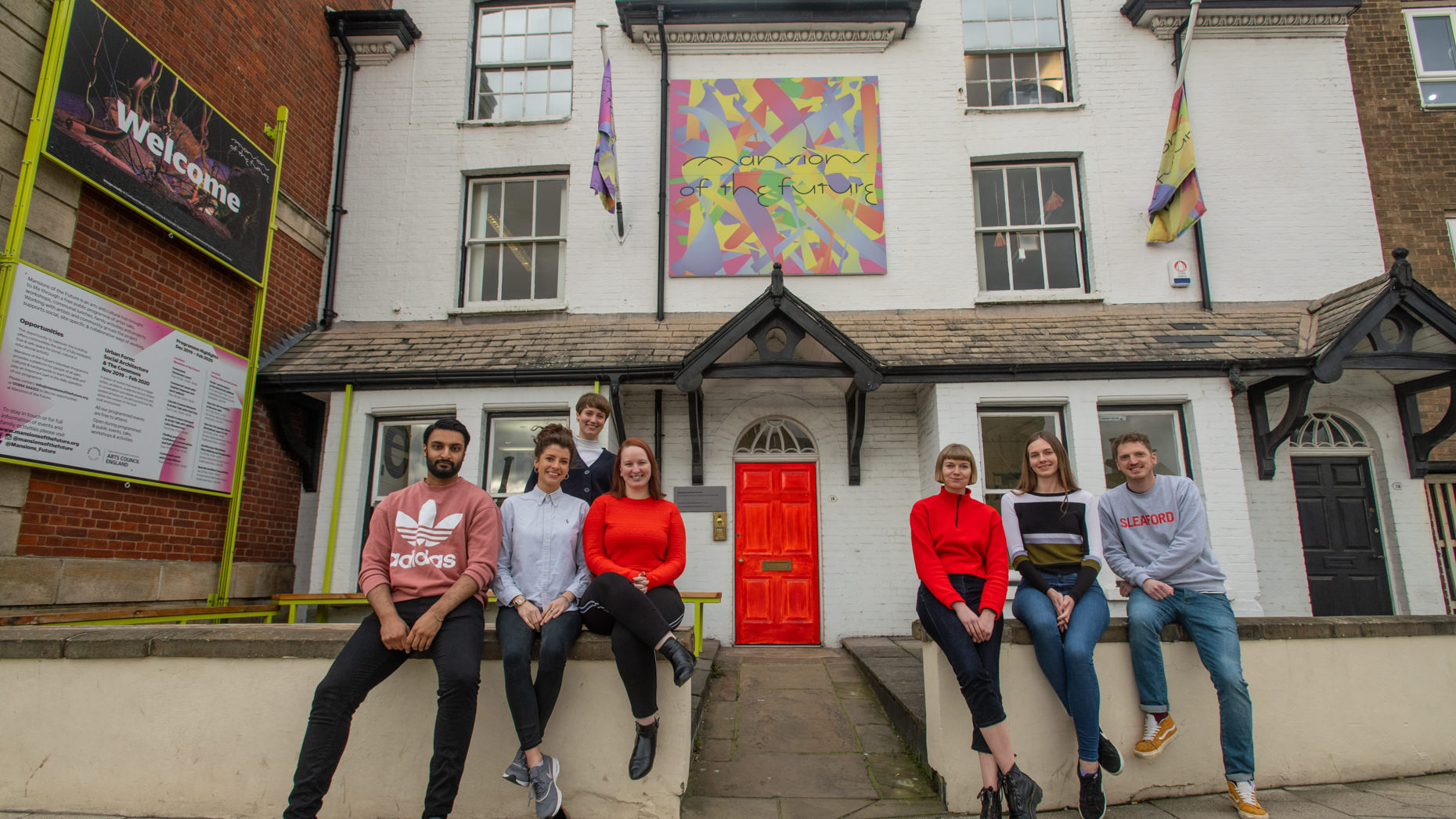 Nestled between Lincoln's Transport Hub and the rising Cornhill regeneration project is a cultural hub bringing communities across the city together with free public events, art and communal feasts.
Mansions of the Future on St Mary's Street offers accessible spaces to hire which are enjoyed by around 70 community groups ranging from artists, theatre troops and crafters to support networks, disability groups, cycling enthusiasts, business groups and even UFO hunters.
It also provides a programme of free cultural events with local, national and international contributors, all designed to fit their diverse city surroundings.
It's brought to life by talks, workshops, communal lunches and family activities, and it also delivers unique, tailored programmes to communities outside of the city centre – all with the help of a 50-strong team of dedicated volunteers.
"While many arts organisations articulate what valid culture is, the use of this building and the beauty of Mansions of the Future is that it's defined by the people who use the space," explained Artistic Director Kerry Campbell.
Mansions of the Future is in its final legacy year of the three year project funded by Arts Council England's Ambition for Excellence, in collaboration with the Lincoln Cultural and Arts Partnership.
Since its launch in May 2018 it has become embedded in the community with an array of events designed to be social, site specific and collaborative.
Some of its most successful projects have ranged from games nights to artist workshops.
Curator Colette Griffin said: "Our recent work for the current season, Urban Form: Social Architecture & The Commons, has taken us to the Ermine estate to look at the history of the place, the legacy of Sam Scorer and how the community value the spaces within it. It has been amazing to work with the local community there and we have discovered fascinating archives of history.
"But also the communal lunches, as an ongoing side, have been very successful.
"They are a great opportunity for emerging artists and have gone from strength to strength."
Kerry added: "Food is a common denominator for social interaction. Networking and organic conversations across the table are a joy to watch, and people love it because it's a free meal.
"They're quite broad and have included spoken word, costumes and folk law. We even had a session dedicated to the lost art of eating rocks and salts. It had us all munching charcoal and salt lick!"
For now, the future of this community hub is unknown, and at the mercy of the next tranche of funding allocations.
The challenges faced by many local cultural organisations, like the Usher Gallery and community centres, may well see more groups coming together for collaborative funding pitches.
"The need for a space that's dual use is evident. We're an important inter-locator for a range of creative organisations.
"We have artists on the bottom floor and we have creative businesses on the top floor like Frequency Festival and TED Ex.
"No one pays rent for the space and what these gestures do for the cultural infrastructure in the long-term is huge.
"We have been a catalyst for a positive change in the city. So now it's thinking about what's next. The funding we had was a one-off great for cities with cultural potential."
There's lots to look forward to in the next few weeks, including a unique programme of social events as part of the team's work in the Ermine and in collaboration with international design collective ON/OFF.
From February 19 to 22, people will have the chance to join a mobile "Public House'. It will act as a community built 'shelter' and will be paraded around a warm hearth or chiminea that invites people out of their homes and onto the streets to greet one another.
The team at Mansions are inviting people in the city to find out more about this and other upcoming events on the website here.