February 28, 2020 10.48 am
This story is over 45 months old
New fleet of mobility scooters for Lincoln shoppers, and you get to name them
Making shopping more accessible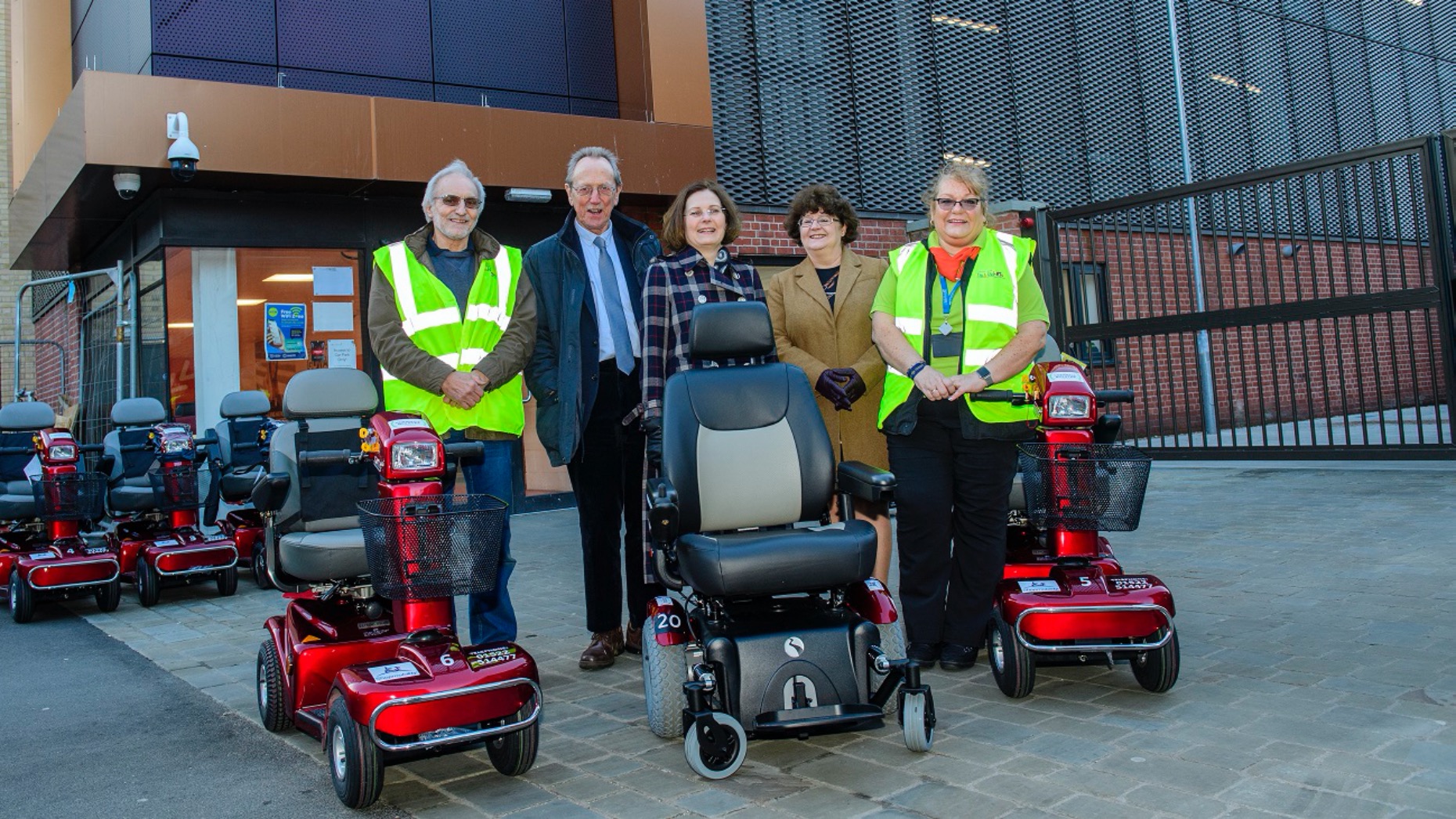 A fleet of mobility scooters and an electric wheelchair have been added to Lincoln's shopping transport offer, and people will have the chance to name them.
Ten mobility scooters, three boot scooters and one electric wheelchair will enhance the current facilities offered by the Lincoln Dial-a-Ride.
It's part of the nationwide shopmobility scheme, with investment from Lincolnshire Co-op and Dial-a-Ride.
Lincoln Dial-a-Ride is a service which started 35 years ago when volunteer drivers decided to use their own cars to assist and support elderly and disabled passengers that lived within a six-mile radius of Lincoln.
The Shopmobility service was added some years later. They currently have 689 users signed up and are looking forward to welcoming more with the new improved services now on offer.
The new mobility equipment will be available from today (February 28, 2020), with a yearly fee of £12.
Currently the fee is only £6 as it is renewable on July 1 2020.
People can sign up from the new Dial-a-Ride office situated in the ground floor pedestrian entrance to the Central Car Park.
The hope is that the new scooters will be named by the public. Anyone with suggestions can contact the Shopmobility team or leave a comment on The Lincolnite for the team to see.
Penny Hardman, Deputy Manager, said: "We aim to provide services that enable those who have difficulty getting around the shops or have difficulty using public transport, to maintain their independence by keeping them mobile. We cannot thank the Co-op enough for the support they given in purchasing this equipment.
"The services we provide would not happen without the amazing support we receive from everyone, including our volunteers.
"We have many various volunteer roles; driving our buses, driving your own car, admin, vehicle valeting and passenger assistants.
"Just pop in and find out how we can help you, or how you can help us."
Ursula Lidbetter, Lincolnshire Co-op's Chief Executive, commented: "Throughout the Cornhill Quarter development, we have been working with partners to ensure our city is attractive and accessible to everyone who wants to come and enjoy it.
"We're delighted to support the wonderful Shopmobility team and volunteers with their new premises and the purchase of the new scooters to help facilitate a great day out for all our residents and visitors."