"Homelessness will get worse": City councillor blasts county council funding cut
The deputy leader of the City of Lincoln Council has warned homelessness is set to get worse as he hit out at £1 million funding cuts from the county council. Councillor Donald Nannestad told members of the full council on Monday that Lincolnshire County Council's decision to reduce its housing related support budget from March…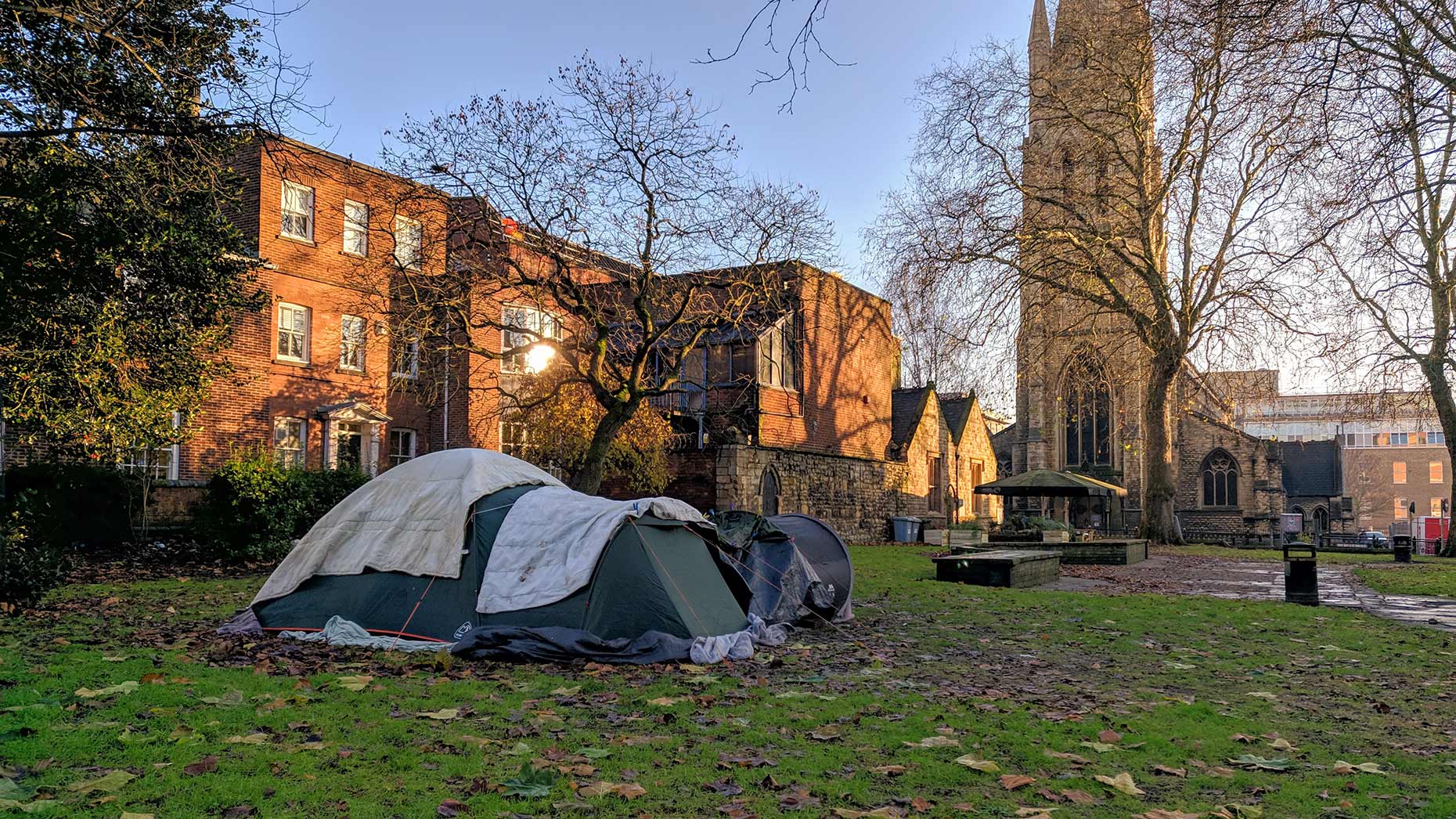 The deputy leader of the City of Lincoln Council has warned homelessness is set to get worse as he hit out at £1 million funding cuts from the county council.
Councillor Donald Nannestad told members of the full council on Monday that Lincolnshire County Council's decision to reduce its housing related support budget from March 2021 would "only make the situation worse in the coming years."
Lincolnshire County Council, however, says it is continuing to invest and support services, despite responsibility being handed to district councils.
"Homelessness continues to be a significant issue in Lincoln as in many towns and cities across the country," he said.
He told councillors that initiatives such as the Nomad Trust's new premises on St Rumbold Street and a number of different schemes, were helping to reduce homelessness but that more needed to be done to increase the amount of accommodation available.
More than 100 homeless people have been assisted by a housing-first approach scheme between the city council and ACTion Lincs.
Elsewhere the Rough Sleeper Project – a partnership with YMCA, P3, Framework, LEAP and Addaction – had housed 73 people in its first year and assisted 146 people with mental health issues.
In the first six months of 2019/20, 356 people approached the council as homeless.
Despite efforts to reduce the number of homeless individuals and families placed in bed and breakfasts and hotels, last year a total of 299 households were placed in temporary accommodation.
Councillor Nannestad said the average time spent in temporary accommodation last year was 30.6 days.
The city council has received £1.1 million in extra funding from the Ministry of Housing, Communities and Local Government, however, Councillor Nannestad said the figure was based on existing funding.
Speaking following the meeting, Councillor Nannestad said the changes took a "significant amount" from the county, and that the city was limited in what it could spend.
"The county council seem to think that they can just absolve themselves any responsibility on this, whereas public health actually covers a whole range of things, including what this service provided and they've now decided to withdraw from it," he said.
Under Government changes, responsibility for housing support and homelessness has been moved to district councils, meaning it is no longer a statutory responsibility of Lincolnshire County Council.
However, the authority says it does support services.
Although £1 million has been taken from its revenue budget, bosses at the county council say they are investing £2 million towards a new housing related support service starting in July, and another £2 million is being put into an extra care housing scheme at De Wint Avenue.
Councillor Patricia Bradwell, executive councillor for health and adult care, said: "The county council continues to invest in services to help the most vulnerable people maintain a place to live or stay.
"The focus is on the most vulnerable people in need of support, mainly because of mental health needs or substance misuse issues."
She added street outreach services and funds to help domestic abuse refuges and vulnerable adults were continuing to take place.
"Access to services will be through the district councils and support secured through multiple agencies for those with the highest and most complex needs.
"It's important that with our limited funds we ensure there is no duplication of services and money is targeted effectively.
"We continue to work in partnership with all seven Lincolnshire districts to ensure a joint approach to homeless support in the county."
---
SUBSCRIBE TO LOCAL DEMOCRACY WEEKLY, our exclusive email newsletter with highlights from coverage every week, as well as insights and analysis from our local democracy reporters.