Rugby Report: Hogan double guides Lincoln to fourth successive victory
Spalding are the champions of the RFU Midlands Senior Vase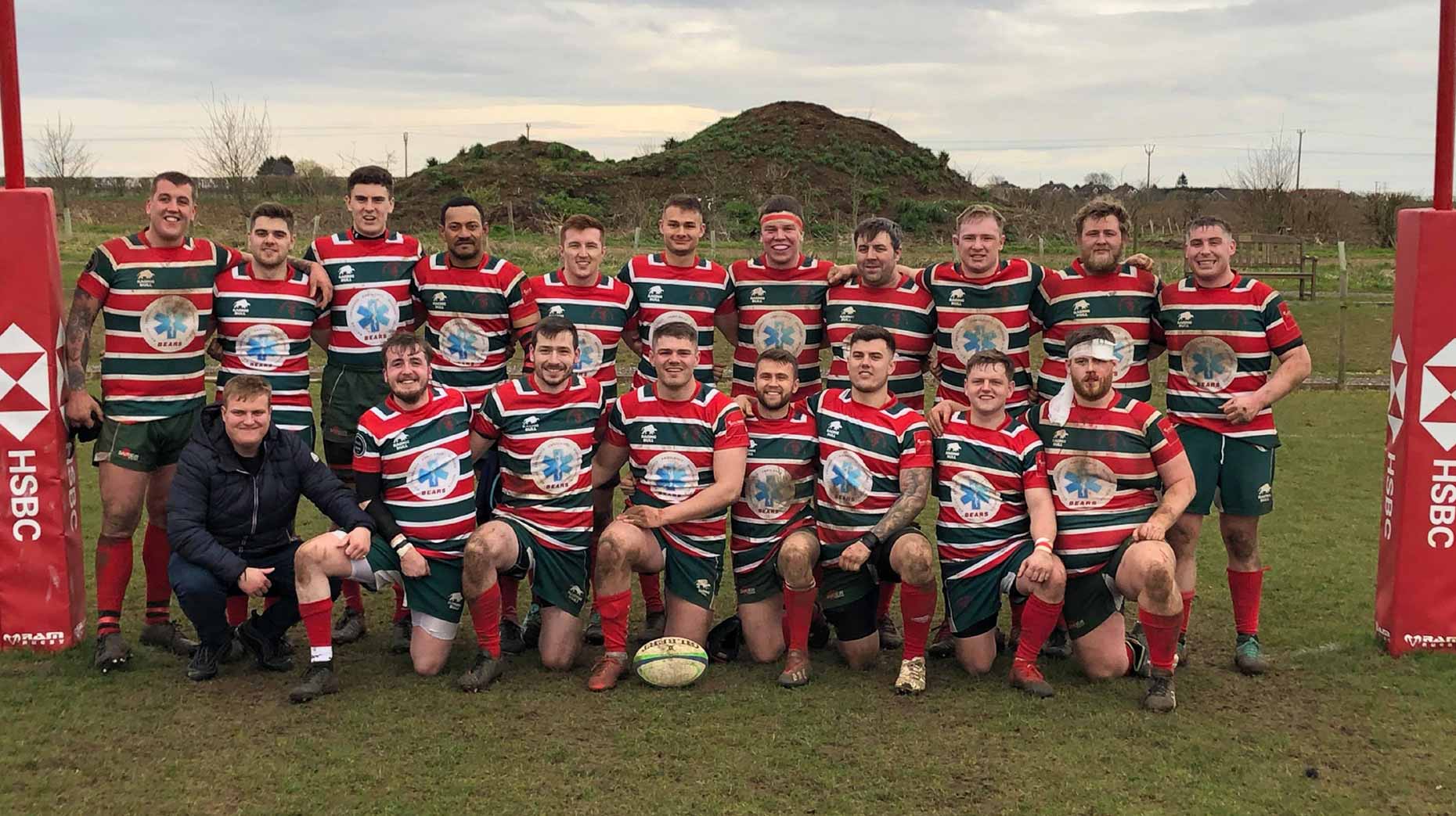 Brandon Hogan grabbed two tries as Lincoln's 1st XV pulled further clear of safety with a 27-14 home victory against promotion-chasing Coalville.
A break from Jack Noquet set up Ben Sykes to run in for his seventh try of the season after 12 minutes, which Richie Dixon converted.
Sykes was soon in action at the other end as his superb tackle stopped a certain try and put a Coalville player into touch. More pressure from the visitors soon ended with a converted try as the first half ended 7-7.
Coalville took the lead with a converted try in the second half before Dixon slotted over a penalty to reduce the deficit.
Lincoln regained their lead when Louie Cooke sprinted down the wing and offloaded to Dan Hill, who set up Hogan to run in for a try, which Dixon converted.
Dixon kicked another penalty before adding the conversion to Hogan's second try of the match as Lincoln secured their fourth successive league victory.
In the final minute one of Coalville's players was given a red card for what the referee said was a knee drop.
Lincoln Imps XV player/coach Brad Nixon remained proud of his players as they finished as the runner-up in the NLD 2ND XV Cup Final after a 32-3 defeat against Derby.
Lincoln, who superbly knocked out Mansfield and Southwell to reach the final, refused to give up throughout the match, but were ultimately beaten by the better side on the day.
Lincoln, who are flying high in the league, got on the scoreboard thanks to a penalty kick from their captain Luke Brodrick.
Linda McLean grabbed two tries, including one from an excellent run through five players, as Lincoln Ladies pushed unbeaten league champions Driffield all the way in a 22-12 defeat.
McLean's double, and a conversion from Lynne Brooker-Brown, saw Lincoln take a 12-10 lead in at the break.
Lincoln, who gave a senior debut to flanker Ella Frow, enjoyed large spells of possession throughout the game and put a lot of pressure on Driffield's defence.
However, 12 unanswered points in the second half helped Driffield snatch the victory in what they said was their toughest match of the season.
Ben Crowe and Ben Wootton grabbed two tries apiece as Lincoln Colts won 43-7 away against Nottingham Moderns.
Ruari Catani-Brown, Danny Goodwin and Henry McCartney also scored tries for Lincoln, with William Dark kicking four conversions.
The recently merged Lincoln and North Hykeham Under-16s secured their first away win with a 24-15 victory at Paviors.
Ethan Hughes crossed for two tries and Eamon O'Boyle and Owen Randles each scored one, with Joe Merry kicking two conversions.
Other Results
Spalding are the RFU Midlands Senior Vase champions after a 26-15 victory away against Dunstablians.
Tries from captain Dan Adams, John Barrett, Ben Shields and Gav Sharman secured cup glory for the Lincolnshire side, with Conall Mason kicking three conversions.
Dunstablians tried to mount a comeback, but Spalding defended excellently and kept them out of their 22 for the last 10 minutes of the match.
Gainsborough were also in cup action as two tries from Ben Watson helped them to a 24-7 win against Nottingham Corsairs in the NLD Vase semi-final.
Martin Rice also scored a try for Gainsborough, who will face Stamford College Old Boys in the final. Robbie Goodyear converted all three tries and kicked a penalty.
In National League Two (North), Josh Lugsden grabbed two tries as a young Scunthorpe side lost 64-18 against Chester.
Josh Sarsfield also crossed for a try for the hosts and Jack Lifsey kicked a penalty.
Bourne's 1st XV were out of action at the weekend, but their second team drew 24-24 at Biggleswade thanks to tries from Andrew Brown, Adam Binns, Stuart Hyde and Dave Maudsley. Calum Weston kicked two conversions.
In Midlands Three East (North), James Goodrich scored a hat-trick of tries as Kesteven pushed title-chasing Ashby all the way in a 38-27 home defeat.
Ben Hall and Jake Eagle also scored tries for the hosts and Aaron Whittaker kicked one conversion.
Grimsby were narrowly defeated 24-17 at Bakewell Mannerians, with their tries coming from Lewis Rothenburg, Luke Chaplin and Mike Vankampen. Jess Matthews kicked one conversion.
In Midlands Four East (North), Cleethorpes battled out a 28-28 draw at fellow promotion hopefuls East Retford.
Andy Shaw, Isaac Machon, Lloyd James and Ollie Nance all scored tries for Cleethorpes and Harry Lightfoot kicked four conversions.
Fourth-placed Sleaford kept up their slim hopes of promotion with a 31-5 victory at Worksop.
Curtis Key grabbed two tries and Max Batchelor, Barnaby Tomlinson, and Dan Mackie each scored one, with the latter kicking three conversions.
League leaders Boston were not in action, but their second team beat Horncastle 55-24. James Andrews scored two for Boston and Luke Fowler, Alex Hough, Diogo Felicio, Rob Borley, John Hummel, Matthew Deane and Mike Mitchell each scored one.
Paul Beard and Bruno Hall each kicked two conversions and Borley added one.
Women's Rugby
In the Women's NC 2 North (East), Kerri Arlando, Hannah Dolby and Millie Warren all scored tries as Kesteven Ladies beat Sleaford 17-7.
Beckie Thirtle kicked one conversion for Kesteven.
Sleaford Ladies defended very strongly as a team and their try was scored by captain Sam Olliver, with Amy Woodford adding the conversion.
Boston Ladies spent most of the first half in the opposition 22, and enjoyed large spells of possession in second half.
However, they were unable to take their chances in a narrow 5-0 defeat against Doncaster.
The efforts and development were big positives for Boston, who are continuing to learn and grow as a team.
Jazz Clark capped her first appearance with a try as Scunthorpe Ladies suffered a narrow 19-15 defeat against Hull Ionian Ladies.
Scunthorpe's other tries were scored by Sophie Bullass and Mel Wright-Mahoney.