March 6, 2020 10.24 am
This story is over 44 months old
Woman dumps nearly two tonnes of rubbish in Grimsby garden
The council said the amount of rubbish meant it was likely to attract vermin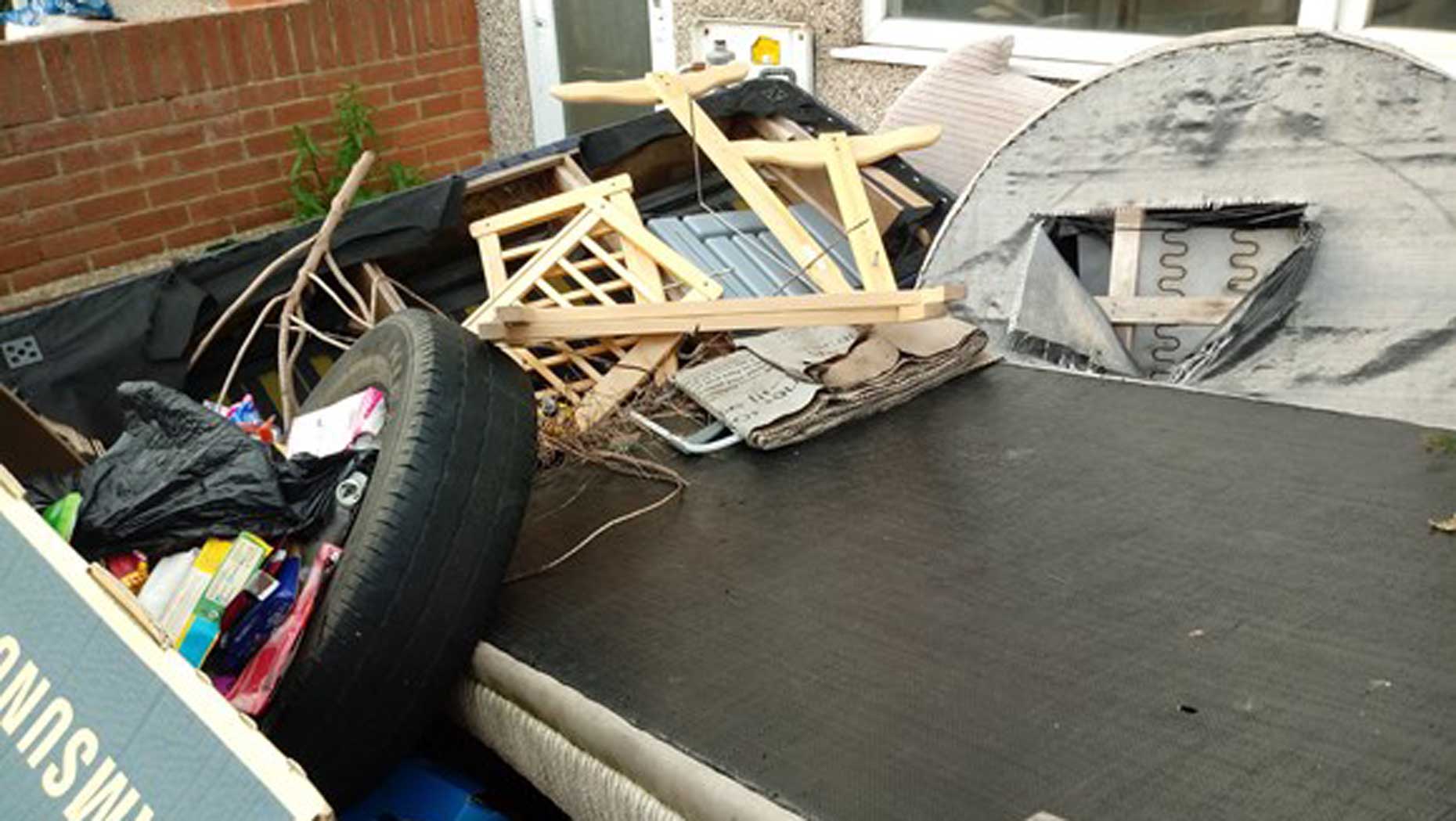 A woman who dumped nearly two tonnes of rubbish in her garden in Grimsby has been fined after ignoring legal warnings.
Laura West, who lives in Surrey and is the owner of the vacant property in Gilbey Road, was punished with fines and court bills totalling £962.
Council enforcement officers found a broken cot bed, bags of rubbish and a car tyre in the garden and needed to have it cleared.
An environmental officer visited the house in March last year after a complaint and found rubbish including broken furniture, bin bags and plastic tubs in the front garden.
In the back yard, there was more rubbish including black plastic bags, cardboard, furniture, wooden tables and chairs, a sofa, tyres, a mattress and an internal wooden door.
The amount of rubbish meant that it was likely to harbour or attract vermin and presented a high risk of an arson attack, according to the council.
No attempt was made to clear up the mess and the council arranged for the garden to be cleared by a private contractor at a cost of £626.
West failed to attend court on February 28 and was found guilty in her absence.
The court imposed a fine of £600 and ordered the defendant to pay £300 costs. There was also a victim surcharge of £62.
North East Lincolnshire Councillor Ron Shepherd, the portfolio holder for safer and stronger communities, said: "It is not acceptable for property owners to leave waste accumulating in gardens.
"We will pursue through the courts anyone who does not ensure safe disposal of waste when directed too.
"The actions of this individual render the area unsafe, potentially subject to arson and the possibility of the introduction of vermin. This will not be tolerated by the council."