April 15, 2020 5.09 pm
This story is over 20 months old
Thor-some Lincolnshire man lifts lockdown spirits
His superhero obsession is bringing a smile to people's faces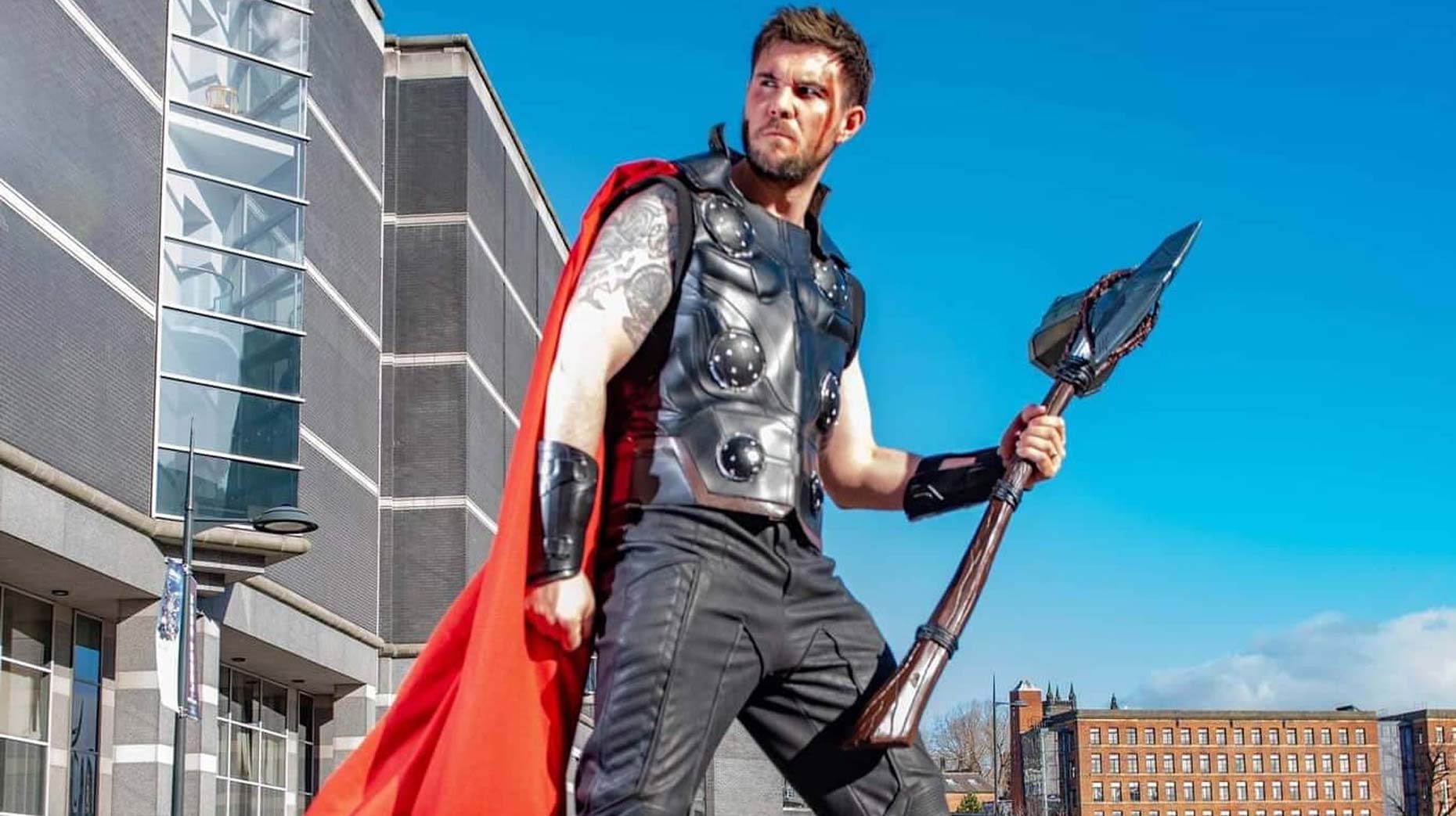 A superhero-obsessed man is lifting the spirits of children and families in Lincolnshire with video messages and socially distanced guest appearances during the coronavirus lockdown.
Jay Gray, 30, from Bourne, has always been a big superhero and costume fan and attended his first Comic Con event in Wrexham in 2016.
He told Lincolnshire Reporter when he is at the conventions in costume he feels so at home and relaxed, and he wanted to do something to boost morale in Bourne during lockdown.
After being told he looked like Chris Hemsworth, who plays Thor on screen, a few years ago Jay got a custom costume made, which he has been going out jogging in on the streets of Bourne since April 1.
He has also been out in recently in the Lincolnshire town dressed as Iron Man, Batman and a T-Rex.
Jay, who is currently on furlough leave from his job as a security engineer in Gosberton, said: "My love of super heroes and costumes kept getting bigger over the years and I have made more friends then ever through it, in a world where people don't judge you.
"I saw some guys in Stockport as Spiderman and thought if they can do it so can we. I went for a jog as Thor and the positivity and feedback from Bourne has been fantastic. People have been messaging me to ask me to go to their streets.
"I mix the route up every day. I've also made appearances at kids' doors for their birthday, which makes it fun for them. I enjoy making people laugh, both at me and with me.
"I have also got to know people from the local charity Little Miracles, who help children with disabilities and their families, and next Wednesday (April 22) I will jog around as many streets in the town as I can to try raise money for them."
As well as making guest appearances in costume for children who have seen their birthday parties cancelled, Jay has also sent some personal video messages through the Facebook group 'Hero HQ UK' to help make people smile.
He even recently had a request to dress up as Negan from the Walking Dead, a costume which twice won him awards at Comic Con events.
Jay's superhero obsession has also seen him meet a host of celebrities, including the cast of American Pie while dressed as Stifler, John Barrowman, Carrie-Anne Moss, Meatloaf, Jeffrey Dean Morgan (who plays Negan) and more.
Jay, who had a third of his wedding cake made in a Batman theme when he married Laura in March 2018, added that he'd love to get an appearance on This Morning as he is a big fan of Holly Willoughby.