Watch as cute seal pup rescued miles from sea released back into wild
His release gets our seal of approval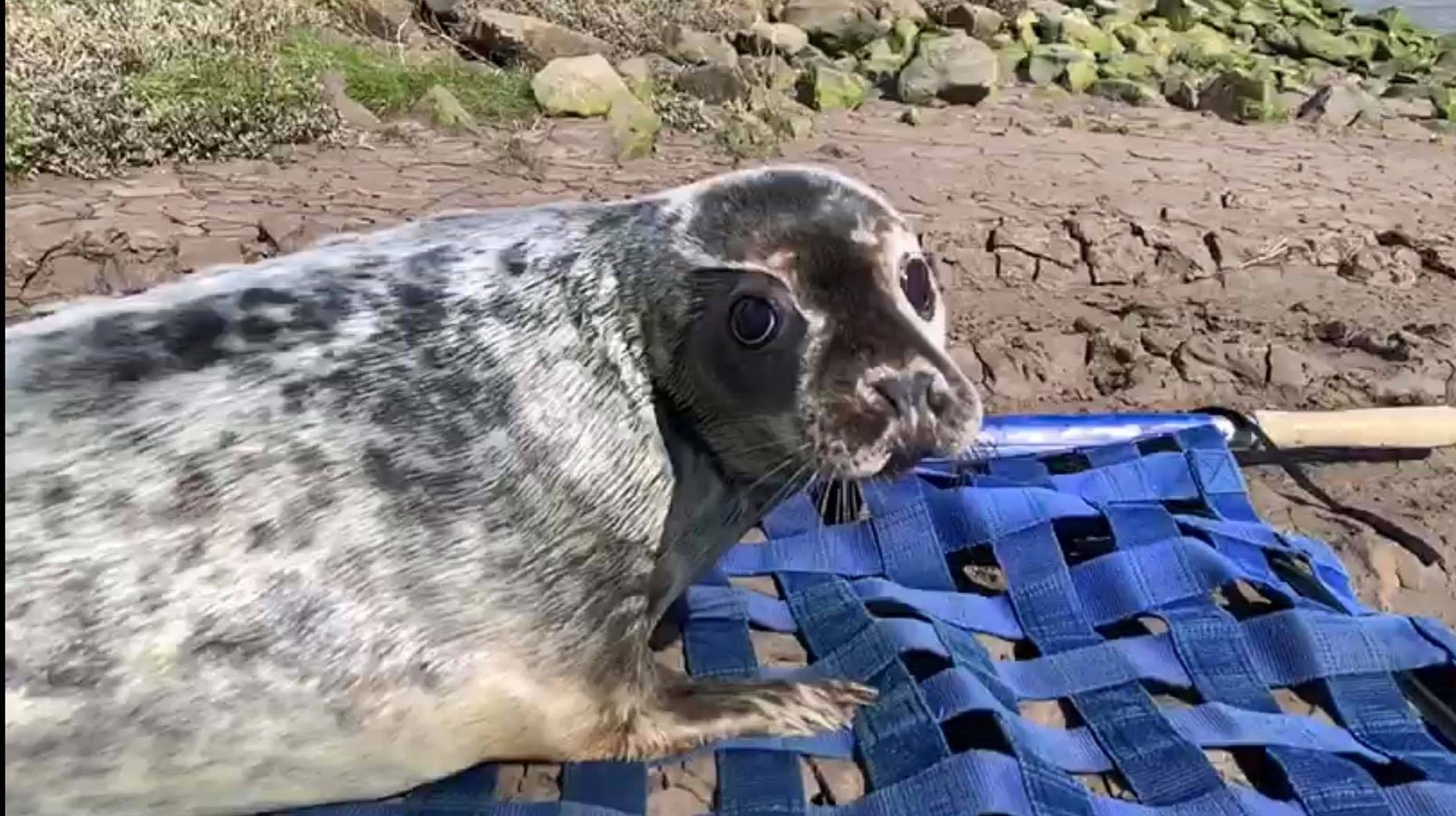 Video footage has emerged of the moment a seal pup was released back into the wild after finding himself at Tattershall Castle, miles from the sea.
As previously reported, it was thought that the young grey seal named Zodiac had come down the weir and climbed up the bank before trying to get into a small dyke.
Zodiac, who was named after a ride at Thorpe Park, was rescued from Tattershall Castle after being spotted by the Poole family walking their dogs on Boxing Day.
The family called the RSPCA and Zodiac was taken to a vet practice overnight. He was transferred to specialist facilities at RSPCA East Winch Wildlife Centre in Norfolk on December 27 when he was around three weeks old.
He was very underweight at just 14kg, which was a long way short of the 40kg needed to be healthy enough for the RSPCA to release him. He was finally released back into the wild on March 30 after three months in RSPCA care.
Michael and Charlotte Poole, Edie Dunworth, 13, and Tilly Poole, 5, have been on standby for the past six weeks waiting for the news that Zodiac was up to the right weight and ready to go. Unfortunately they were not able to join for the happy moment of release due to the coronavirus lockdown.
Michael said: "We're so happy that he's recovered and been able to be released back to the wild. It's a real shame we didn't get to see it happen – it would have been a once in a lifetime experience.
"Finding him is not something we'll ever forget, and the whole thing has been a real learning experience for the girls. Everytime we go on a walk Tilly is looking out for wildlife. Edie wants to be a vet but maybe she'll think about working for the RSPCA after this.
"We were all really struck by how amazing Kate (RSPCA inspector Kate Burris) was and despite saying how nasty seal bites can be, she was straight in there to rescue him. My wife and I both said how brave and quite brilliant she was. Such a nice person too.
"The RSPCA has offered for us to come and visit the centre when all this is over instead, which we're all looking forward to doing."