June 9, 2020 9.53 am
This story is over 22 months old
Second Black Lives Matter protest planned for Lincoln
Wearing black and red is being encouraged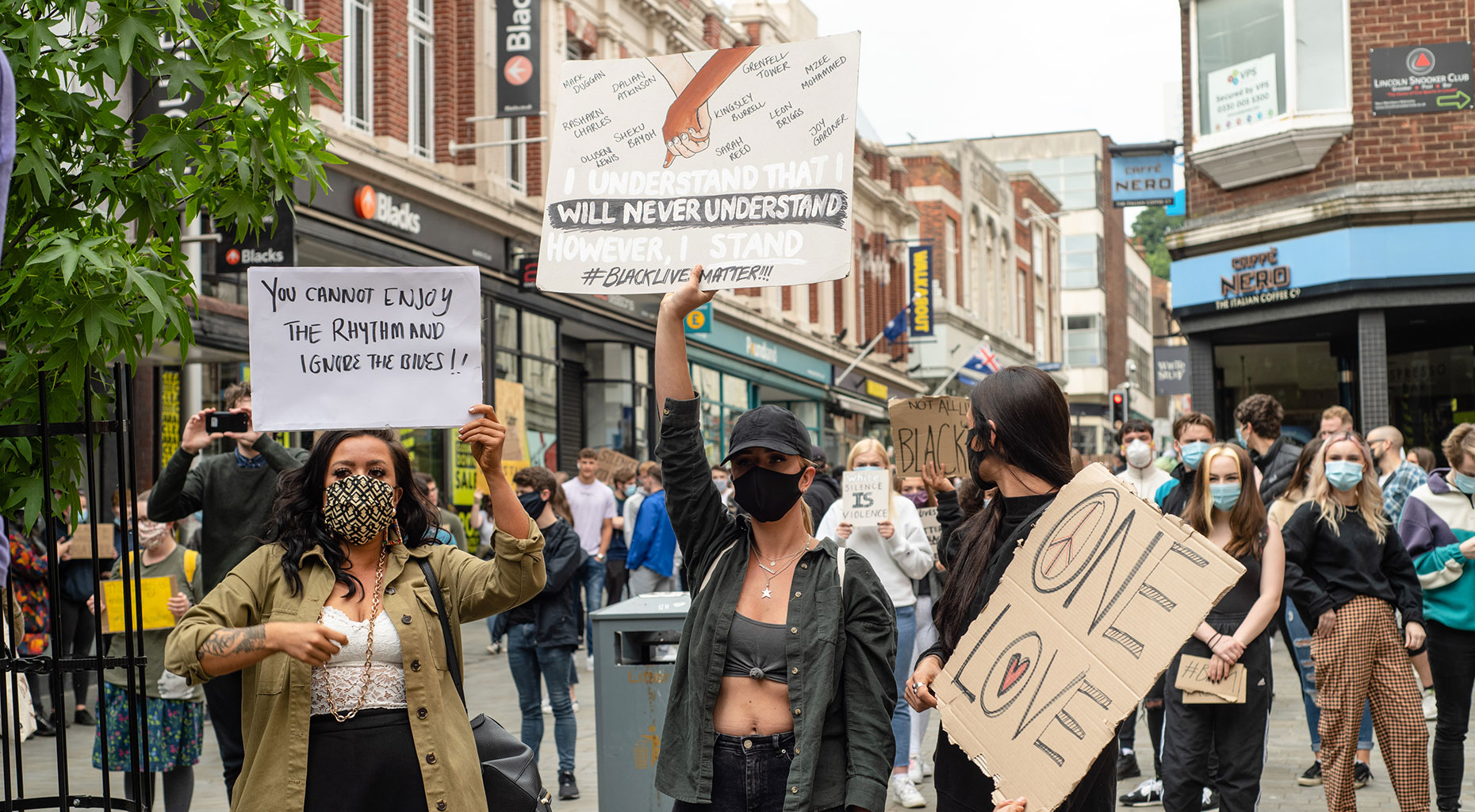 A second Black Lives Matter protest has been planned in Lincoln with protestors being encouraged to wear red and black to support the movement.
The peaceful protest will take place at 5pm on Saturday, June 20 with a march from the University of Lincoln library to Lincoln Cathedral.
Over 140 people had confirmed their attendance by the time of publication, with a further 293 declaring their interest in the event.
Black Lives Matter Lincoln wants to solidify its stance, but has left a gap of a few weeks to "cater for any COVID worries caused by our first protest", where some 500 people gathered outside Lincoln Cathedral.
Organisers said they will be adhering to strict social distancing rules and are advising people to wear PPE.
Black Lives Matter Lincoln posted on its Facebook page saying: "After the success of the first BLM protest in Lincoln, we want to solidify our stance and show we won't be going away until black lives matter.
"This is the time to push through. Real genuine change could be around the corner and we might never have known if we stop now. Please stand with us again.
"We have decided to wait two weeks to cater for any COVID worries caused by our first protest. We will be social distancing and peaceful. Please wear masks and gloves. Don't just speak about change. Don't just hope for the change. Be the change!"
Meanwhile, another group called Black Lives Matter Lincolnshire has organised a peaceful protest in Cleethorpes, which will take place on Saturday, June 13.