Lincolnshire man goes viral with penny farthing TikTok videos
Robert loves to ride his penny farthing around town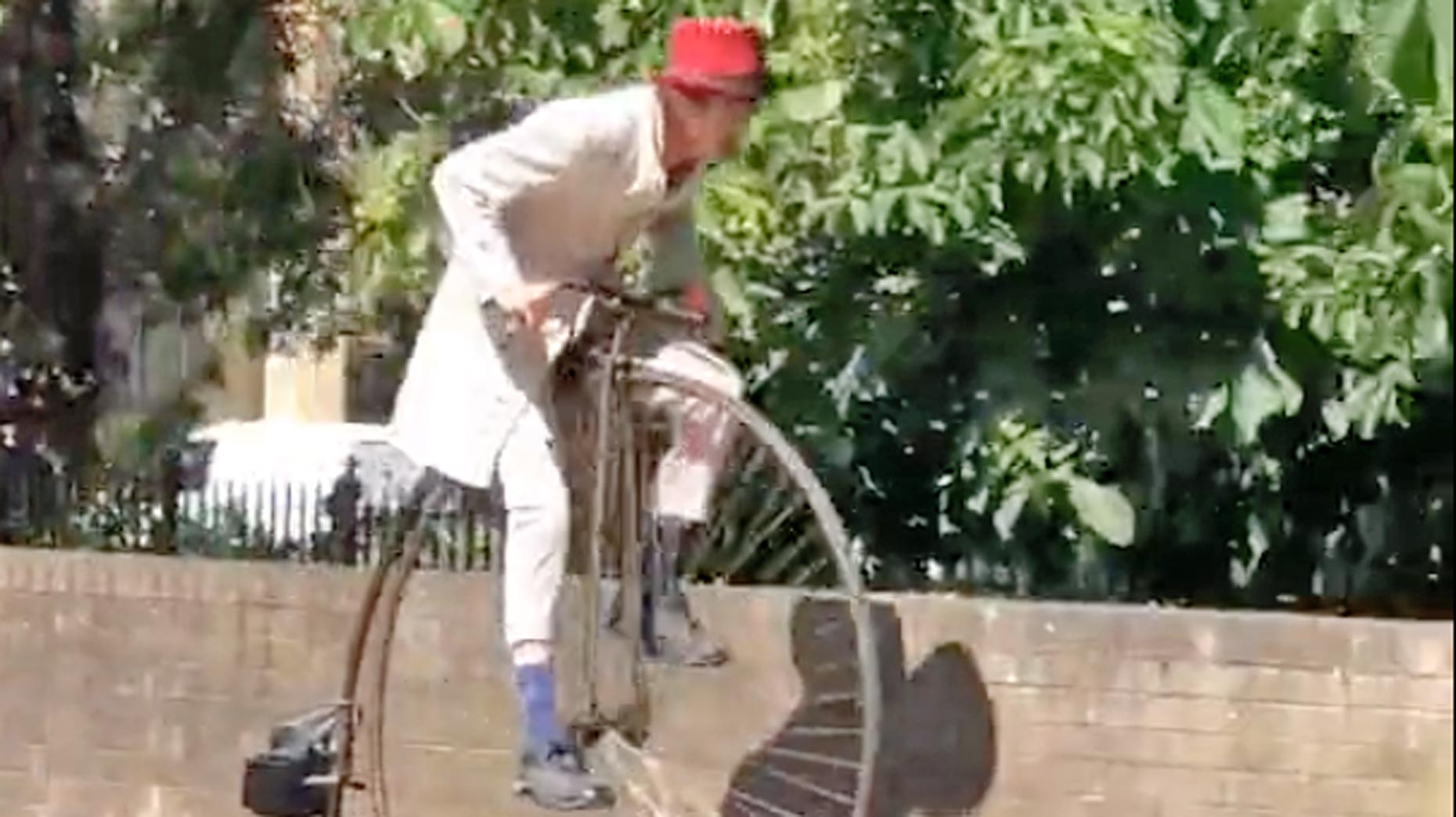 An Alford man and former Butlin's employee has gone viral on TikTok with 3.9 million viewing his first video and hundreds of thousands more continuing to enjoy his journey.
Robert Steadman, 48, loves to ride his penny farthing bicycle around the Lincolnshire town, which is a reconditioned model made by a historic bike restoration specialist in Hull.
After his next door neighbour and friend Tess Turner uploaded a video to TikTok, the response was "phenomenal" and he wants to try and make a career out of it.
The first video was posted on June 23 and after the massive response Tess renamed her account to @robertpennyfarthing to try and help her friend and neighbour spread more happiness.
Over 20 videos later, including more of the penny farthing and Robert talking about autism, his TikTok page now has 83,000 followers and 1.4 million likes. He also has over 8,000 followers on Instagram where more of his story is posted.
Robert is originally from Southampton, but has lived in Alford for the past 20 years. He is autistic and dyslexic and struggles to read and write, but his creative and practical talents have been putting smiles on everyone's faces whilst he also cares for his disabled mother.
Tess told Lincolnshire Reporter that Robert is loving his TikTok fame and is hoping to somehow make a career out of this, while he also wants to join up with charities for people with learning difficulties.
He has already had offers of work pulling around billboards for local businesses on his penny farthing trailer. Tess and his social media team are in the process of having postcards printed, as well as mugs and t-shirts.
Tess said: "Robert is an extraordinary person and is truly one-of-a-kind. There is nobody else like him and he not only embraces his uniqueness but champions it. He is comfortable in his skin and loves people.
"During the early days of lockdown he dressed up as Willy Wonka and went out on his penny farthing, waving to elderly people who were shielding, with the sole aim of cheering them up and spreading happiness.
"This whole thing came about because I had an account on TikTok (much to the disgust of my teenage children) and I posted a random video on my TikTok because I thought people would be interested to see Robert.
"Although it's normal for us here in Alford to see Robert dressed in his fine clothes riding his penny farthing, not everyone is lucky enough.
"So I posted it and the next morning I woke up to see thousands of likes, comments and follows! I could have never anticipated this reaction. It's been phenomenal!"
Robert has a collection of vintage bicycles and also enjoys making his own clothes, buying items and taking them apart before copying shapes and patterns to create wearable pieces. He used to help at Butlin's with anything that needed a sewing machine to fix.
Robert, who likes to make friends everywhere he goes, also has a keen interest in kites and once flew a dragon kite measuring 365 feet long in Skegness.