July 27, 2020 11.49 am
This story is over 17 months old
Don't put back name on dog's gravestone, counter petition argues
New petition claims many agree with the RAF's change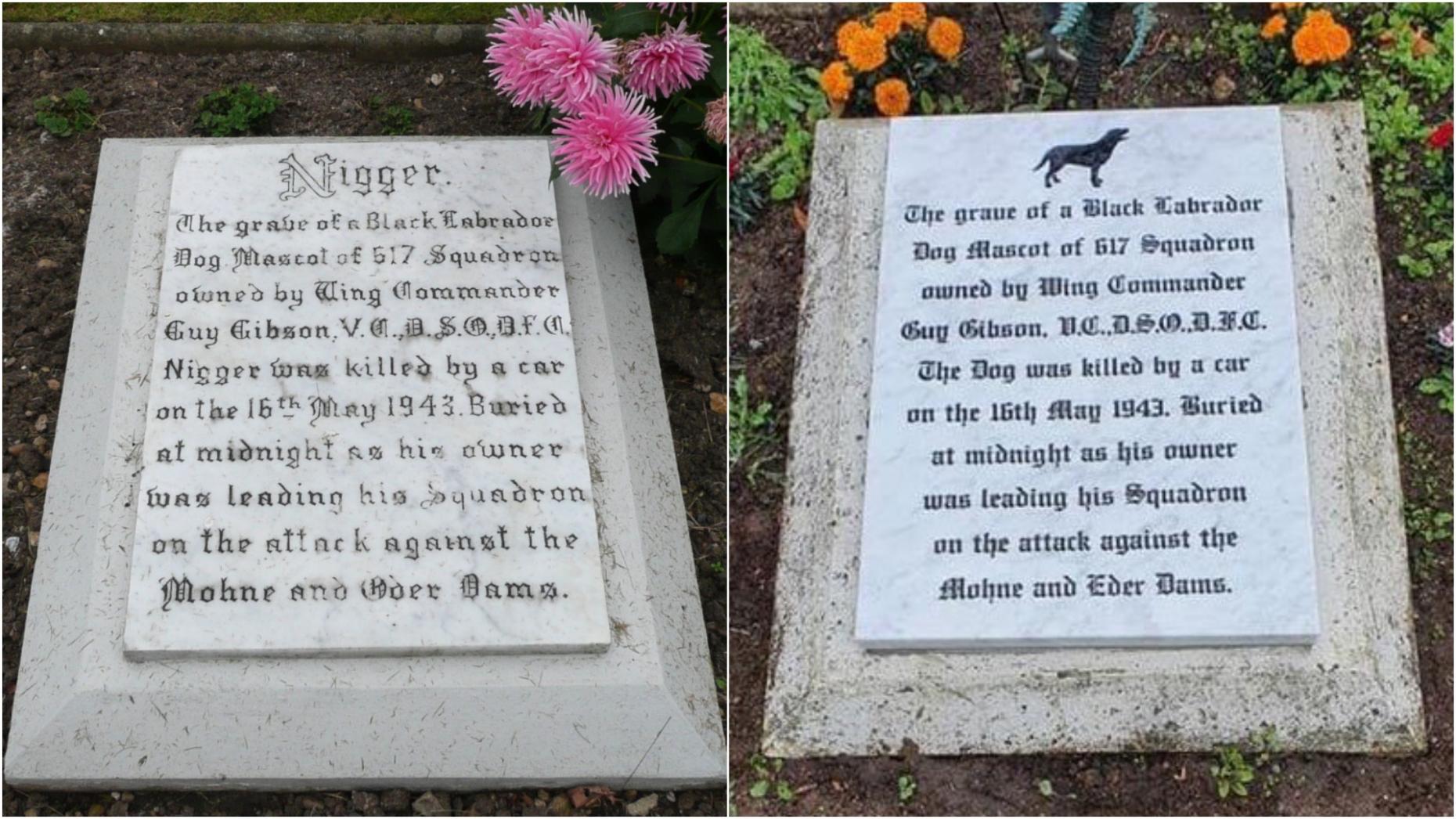 The controversy continues over Guy Gibson's dog's plaque at RAF Scampton. A counter petition has now been set up claiming "history has not been altered" after the name, which is a racial slur, was removed from his gravestone.
The gravestone paid tribute to a black Labrador mascot of the RAF's 617 Dambusters squadron called Ni**er. It caused anger from many people when the plaque on the gravestone was removed and replaced earlier this month. Sarah Hobday, whose great uncle was a Dambuster (Sydney Hobday) started a petition for the dog's name to be reinstated, which was signed by over 26,000 people.
A new counter petition has since been set up by Ben Murrell, who agrees with the decision made by the Royal Air Force. He believes "history has not been altered" and wants the gravestone to remain as it is. By the time of publication, the petition has so far been signed by 34 people.
On the petition page, Ben said: "It is time for a counter petition to be put forward. There needs to be a resistance against the demand to return the racial slur back to the gravestone that pays tribute to the black Labrador.
"The name has been removed as it has the power to cause undeniable offence to people. A word that has a history of being used to abuse, oppress and subdue others. Why should we allow it to continue? Why should the name remain?
"History has not been altered. Instead, we have learned from it and in doing so we have not rewritten history, but have taken steps to build a better present and future.
"I want people to know that there are many of us that agree with the decision made by the RAF and we want the gravestone to remain as it is, with the picture of the black Labrador.
"As it stands, the monument both honours the incredible efforts of the Dambusters and their dog but also it no longer has language that can hurt and offend."
RAF Scampton said that a review of its historical assets is ongoing, with a focus on "not giving prominence to an offensive term that goes against the ethos of the modern Royal Air Force."
The old gravestone is stored in a safe location while any next steps are considered.
An RAF spokesperson said: "As part of an ongoing review of its historical assets, the RAF have replaced the gravestone of Guy Gibson's dog at RAF Scampton. The new gravestone tells the story of Guy Gibson's dog, but the name has been removed."