July 21, 2020 4.56 pm
This story is over 21 months old
Egg-citing pot noodle dinner for peckish Lincolnshire chicken
Don't worry, it wasn't chicken flavoured!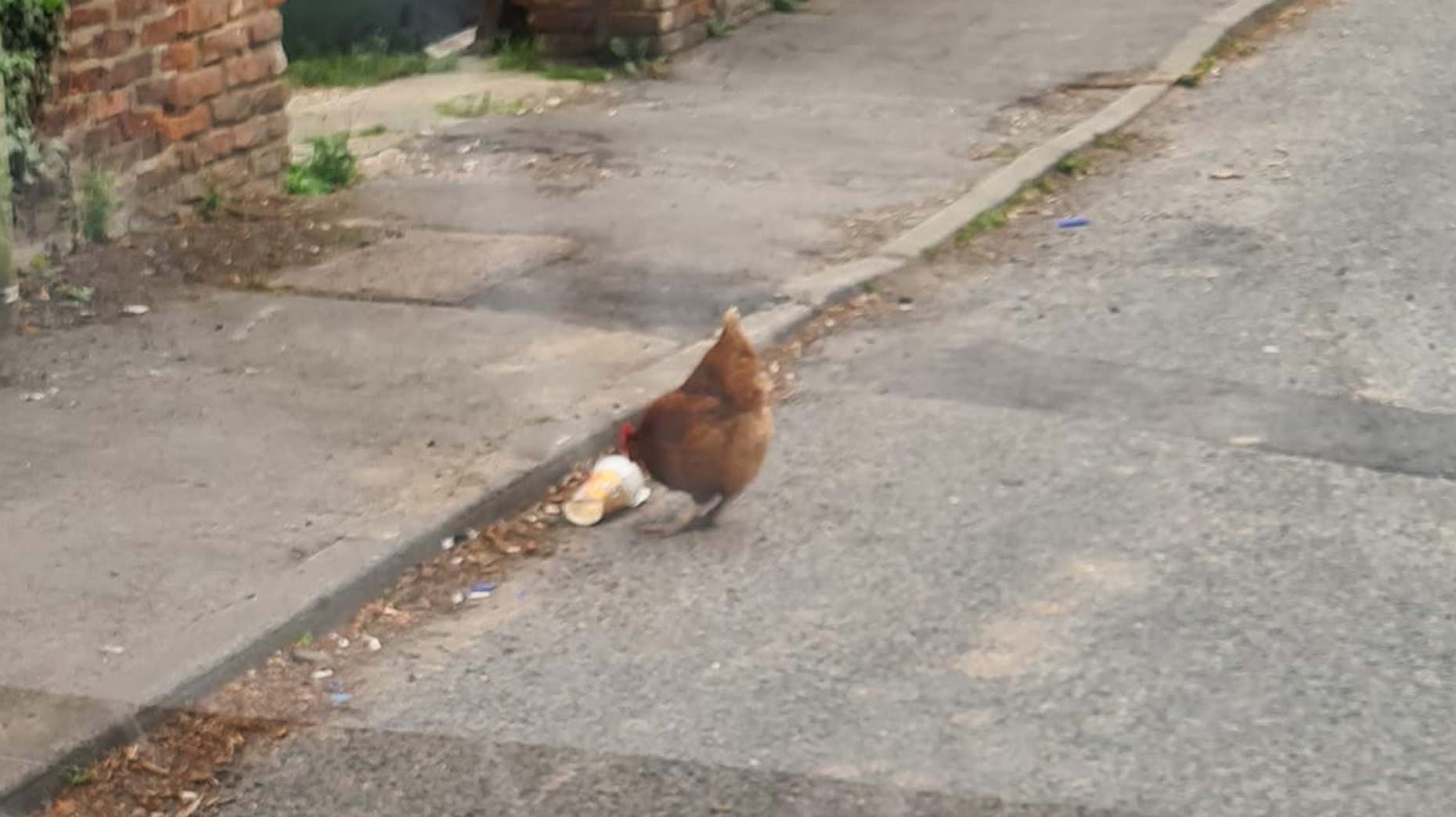 It was like poultry in motion when one animal in Lincolnshire went to tuck in to a meal with a difference.
It is unclear what hen-tered the chicken's mind as it started to eat a curry flavoured pot cockadoodle, or as humans like to call it, a pot noodle.
A photo of the chicken with its dinner on King Street in Kirton was posted in the Facebook group 'Kirton, Frampton & Wyberton Community Group (Lincolnshire)' on July 16 by Rob Hattrell.
Maybe it mislaid its dinner or perhaps the chicken just fancied something a bit different for its tea. Whether the chicken found the food delicious or fowl remains to be seen.
The post caused a lot of laughter on the local Facebook group and Elizabeth Buffin Coupland, who described herself as the 'chicken's mum' said: "Oh dear! Sorry about that. She's back home safe and sound. I'm waiting for a higher fence!"
Rob told Lincolnshire Reporter: "Myself and my son Tom were out delivering cakes for my partner, who runs Evelyn Ruby Cakes, the cake shop in Kirton. We had just delivered down King Street and were on our way to the next delivery when I noticed a chicken in the road.
"I stopped to take a picture to post in the local community Facebook group as I was concerned it might get hit by a car. Then we saw it was pecking away at a pot noodle and thought it was quite hilarious."