July 8, 2020 10.22 am
This story is over 23 months old
Lincoln restaurant shuts after COVID-19 pressures
End of an era, manager for 10 years said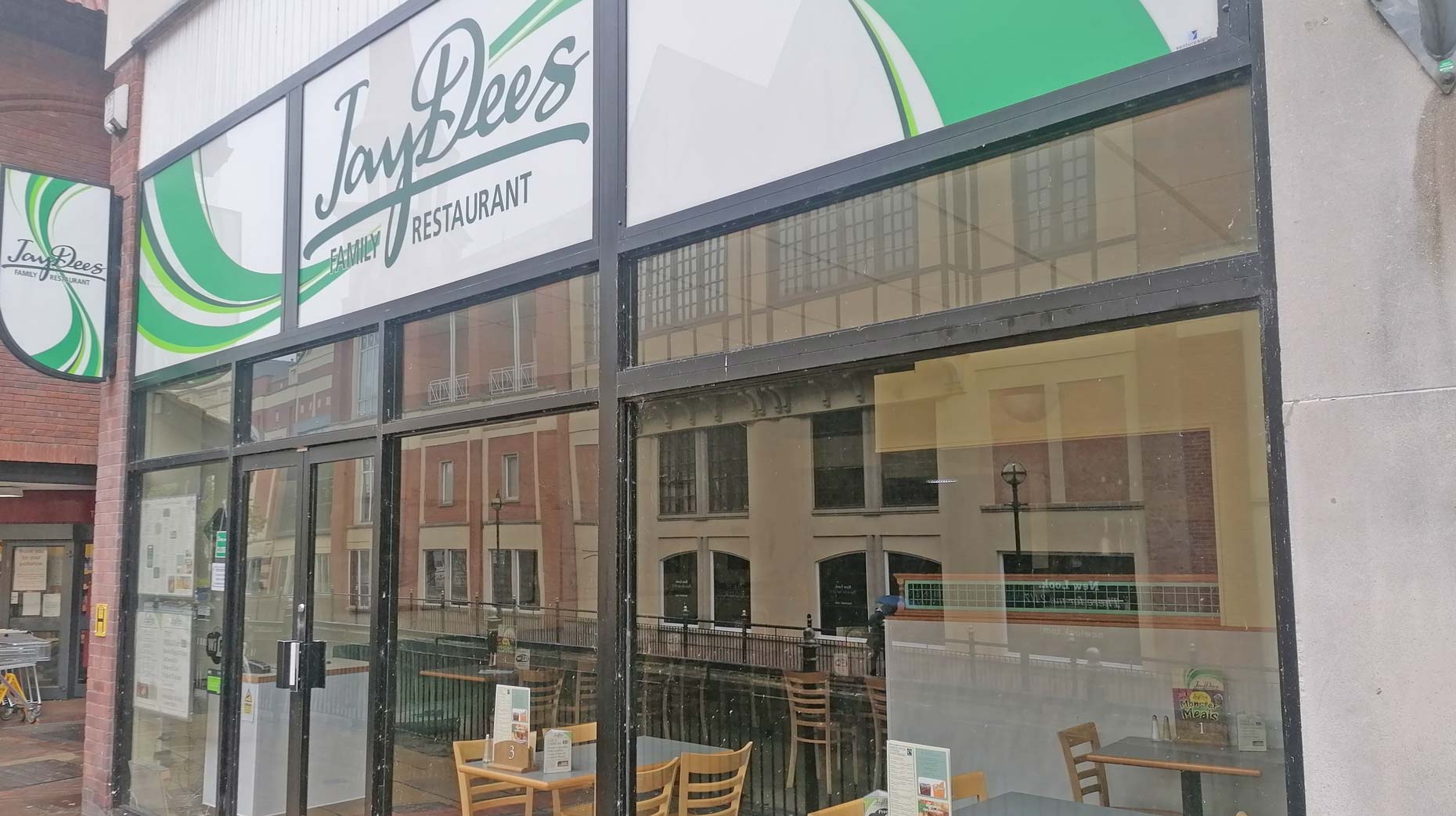 A family restaurant in Lincoln has closed after over three decades in business as pressures of the coronavirus crisis forced it into liquidation.
JayDees next to Wilkinsons on Waterside South first opened under the name Poppins in 1986 when it was set up by Susan and John Downs. It changed its name to JayDees in 1997 before the couple sold it to new owners from the Sheffield area in 2014.
Shaun Holman, who has been the manager for 10 years, told The Lincolnite that due to the ongoing bills with the business and the latest government restrictions, they would lose 40%-50% of their capacity so the owners decided it was no longer viable.
He said the owners put the business into liquidation on July 1 before they phoned him with the news five days later. It means that the staff team of 14, including Shaun, have now lost their jobs.
Shaun, 32, worked at the restaurant with his sister Cassandra Holman, who was deputy manager for 17 years. The restaurant served a vast menu including burgers, roast dinners, pies, and cooked breakfasts.
After the recent government announcement allowing restaurants to reopen, Shaun started to get the premises prepared again and looking at the guidelines, before he was told about the decision to close the business.
Shaun said: "I was speechless. I've been there for 10 years and some staff have been there for over 20.
"I was told not to worry about contacting staff as the liquidators would do it, but I emailed to let them know as I felt it was right as they have been so loyal to me. Everyone is gutted and it's the end of an era.
"We had to return for the last time to hand in my keys on Monday and it was really sad leaving for the last time and thinking when we walk past it won't be there anymore.
"I'd like to thank all the loyal customers over the many years who have been coming to JayDees."
He added that it was lovely to see hundreds of supportive comments for the business in a post on the Facebook group 'You're probably from Lincoln if'.