July 27, 2020 4.23 pm
This story is over 17 months old
Lincoln strongman tops decade of challenges with charity truck pull
Dave pulled a 27-tonne Flying Hire truck 25 metres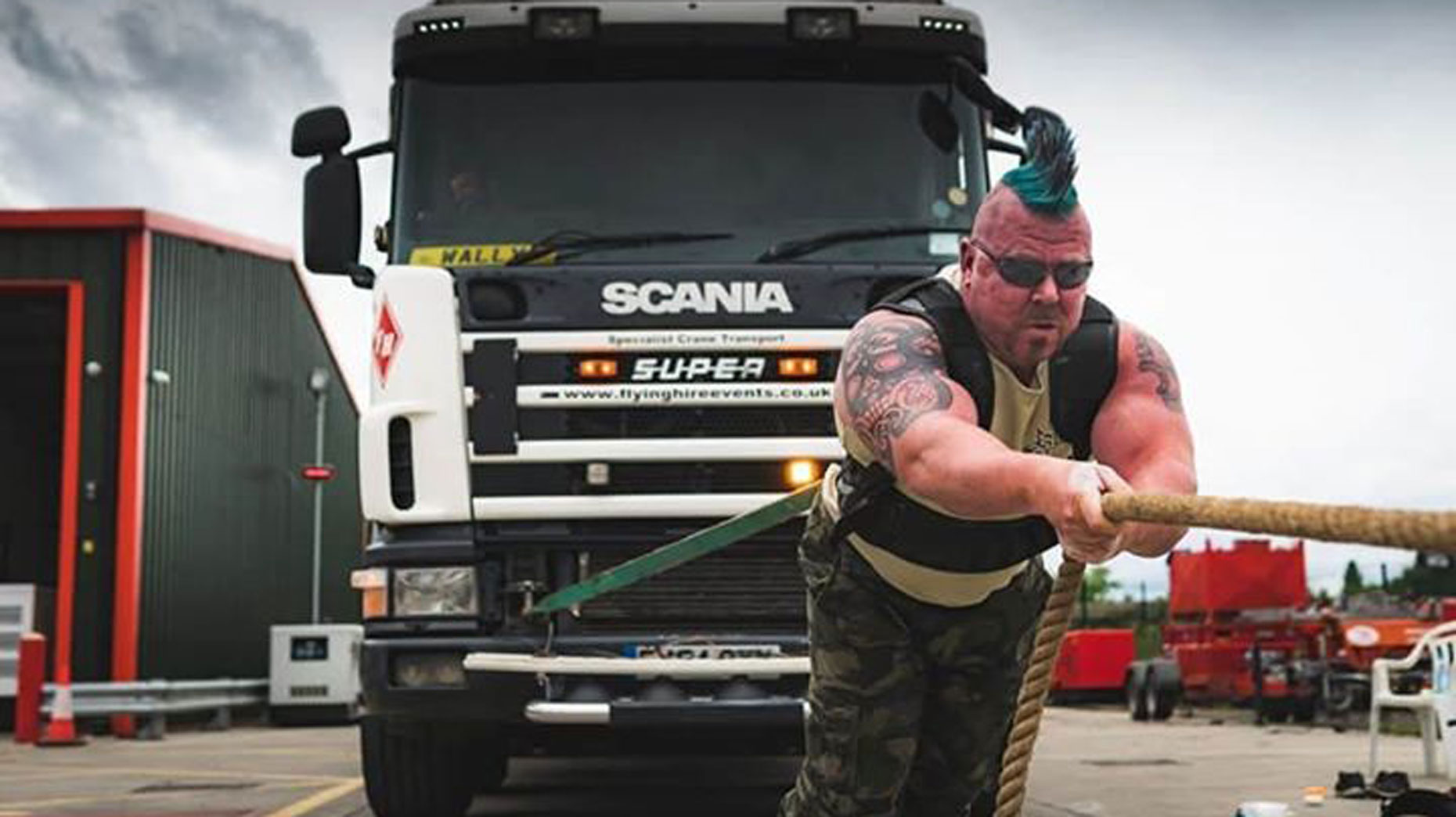 A Lincoln strongman pulled a 27-tonne Flying Hire truck 25 metres for charity in what he described as one of his best challenges yet.
Dave Johnson, 40, first began participating in strongman challenges in 2010 when his friend Mark Browne was diagnosed with cancer. Mark lost his battle with cancer two years later and Dave continued to take on a variety of strongman challenges in his memory.
The latest challenge marked a decade of strongman charity events for Dave. He, along with four other strongmen, each pulled 14 and 27 tonne trucks from Flying Hire's compound in North Scarle on Saturday, July 25.
Around 30 people gathered to watch whilst adhering to social distancing rules, with thousands more watching a live stream on Facebook.
In addition Dave, along with Ashton Reid, Mark Anglesea, Simon Knowles, and Dave Thornton also did a friendly, but competitive, time trial to see who could pull the truck the fastest.
Dave Thornton came out on top with a time of 30.86 seconds (Dave Johnson wasn't far behind with 33.83 seconds).
Dave, who is a full-time community care worker, told The Lincolnite he promised Mark before his friend died that he would keep the challenges going in his memory and that motivates him to continue testing his strength every year.
He said: "It went well considering the way things are at the minute and I was pleased we managed to get it done. I wanted to make it a big deal as it marked a decade of challenges and it was one of the best yet despite the ongoing virus.
"It was very difficult. 27 tonnes is the heaviest I've pulled myself and it was all on flat ground. This was up there with the best, but my favourite was the Lancaster Bomber challenge five years ago at the aviation centre in East Kirkby.
"I also want to say a big thanks to the guys for taking part and to Flying Hire, and to those who came down to watch."
The five men raised over £400 for the Bearded Fishermen Charity, which supports mental health awareness and suicide prevention.
Further money raised was donated towards another fundraiser for Chris Wright's wife Emma, who was given a prognosis of up to 12 months to live due to terminal cancer.
Dave was named The Lincolnite of the week in June 2018 and he believes he is raised a total of arounds £15,000 to £16,000 since the first challenge in 2010.
He plans to keep the challenges going, including one at St Marks next year pending government guidance.
He is also going to organise a Lincolnshire Truck Pulling Championships at Flying Hire next summer, which is currently in the planning stages.