Lower Lincoln High Street to get £3.5m revamp
City council to give grants to revamp shop fronts and public areas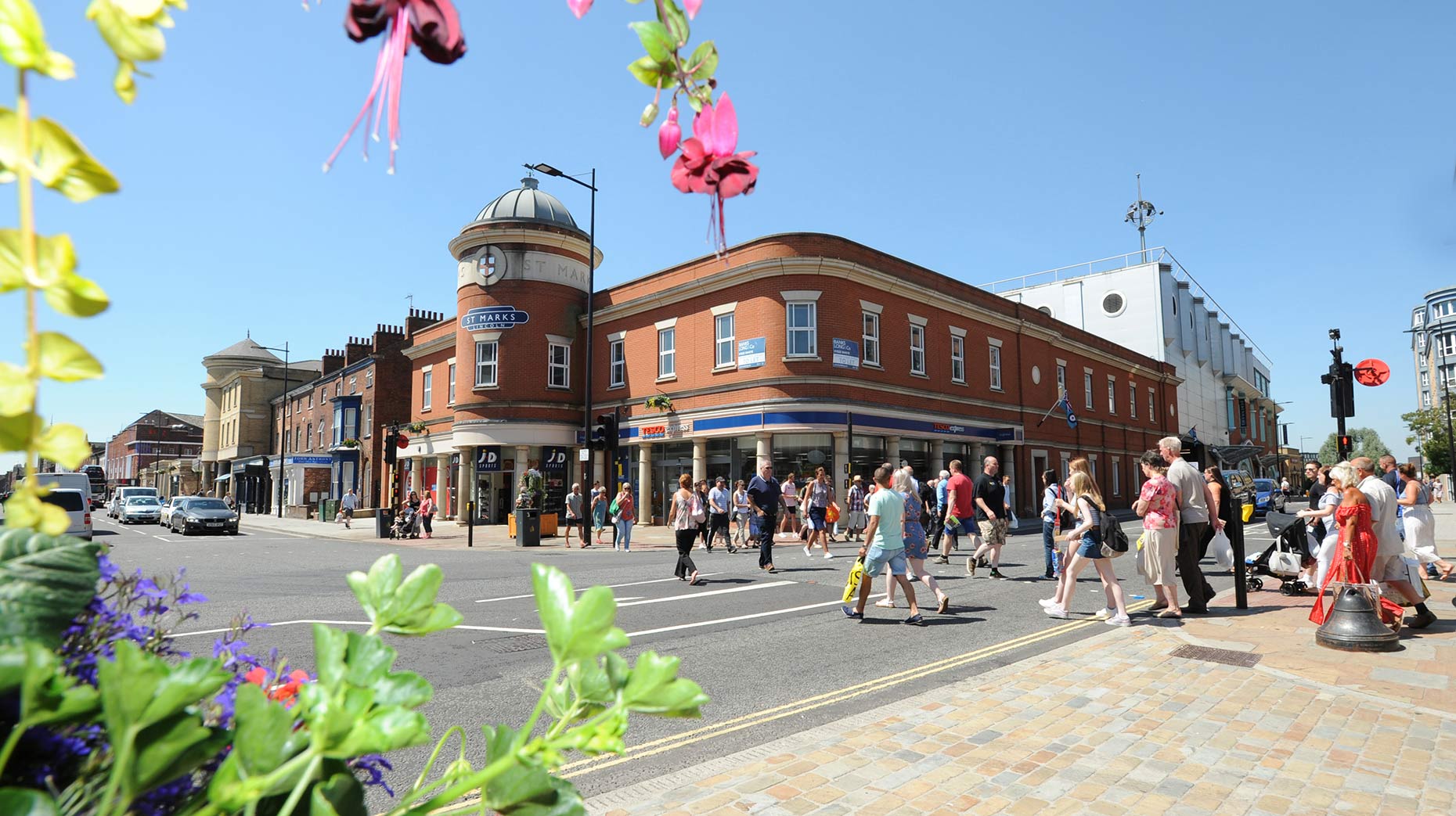 A £3.5 million injection into "heritage-led" regeneration in Lincoln will be approved next week.
The City of Lincoln Council plans to create a "High Street Heritage Action Zone" which would allow it to issue grants for the area around High Street, St Mary's Road and Wigford Way, extending to Sincil Street and Sibthorpe Street.
The grants would allow for historic shop front and heritage renovations, conversions of upper floor residential areas, developing "gap sites" and work to the public realm areas.
A report before City of Lincoln's executive committee next Monday said: "Whilst there has, and continues to be, a number of successful outcomes delivered in the city centre and Sincil Bank area, for some time the quality of the environment of the lower High Street has been a concern to the Local Planning Authority.
"Many of the changes that have occurred do not need planning permission, so the council has been largely powerless to intervene.
"Whilst the vibrancy and diversity of the area is to be applauded and encouraged, there has been a marked deterioration in the appearance of the frontages of many of the shop units in particular, having a negative impact on the character and appearance of the area."
Under the plans the city council would issue grants below £20,000, however, those above would go before a board of partners to make a decision.
The City of Lincoln Council, Lincoln BIG, Lincolnshire Co-Op, the University of Lincoln and other investors will be required to put forward £1.781m in match-funding over the four year programme.
Historic England will fund the other £1.682million.
£200,000 will be allocated for cultural and community engagement including public art, exhibitions and events, while £1.4million will be put aside for shop front, public realm and master-planning.
Just over £80,000 would be allocated to fund a HAZ Officer for four years.
Last June a report called the Lincoln High Street Character Appraisal said parts of Lincoln's High Street were "incoherently designed" and "of poor quality".