Slice of success: Couple take over long-serving Lincoln cake shop
Amateur couple go pro with impressive designs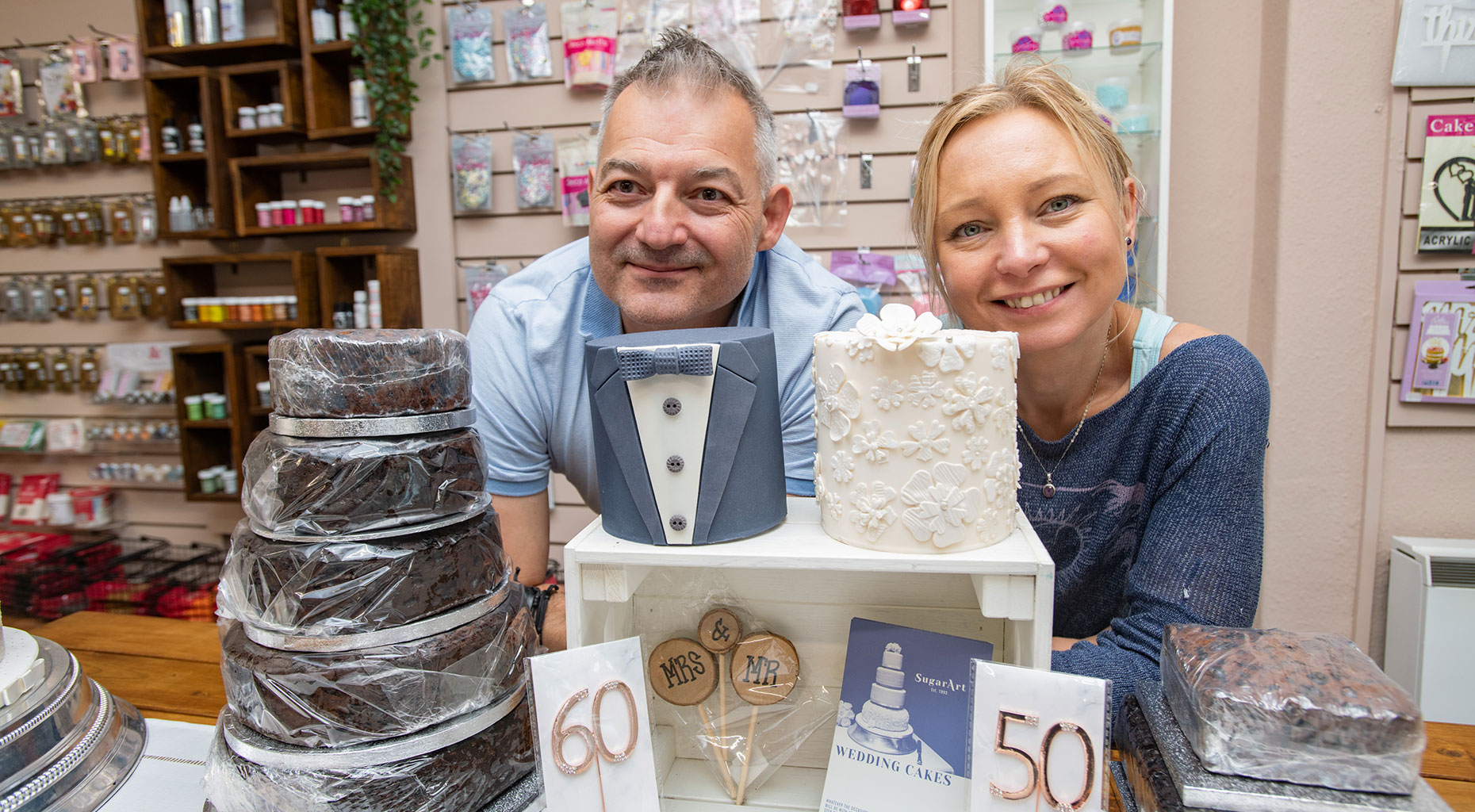 A Polish couple have been getting creative together to launch their first business after taking over a long-serving wedding and celebration cake shop in Lincoln.
Dorothy Richardson first opened Sugarart of Lincoln on Lincoln High Street 27 years ago before her daughter-in-law Lesley Richardson took over in 2002, but she has now decided to hand over the reins.
Husband and wife Greg and Agnes Grabowski became the new owners of Sugarart of Lincoln at the beginning of the month.
They have already been busy creating amazing cakes, including a chocolate and salted caramel one to celebrate The Lincolnite's 10th birthday this year.
Greg, whose last job saw him work at the Currys PC World warehouse in Newark, told The Lincolnite: "Baking was always a passion and hobby for Agnes and when I met her she started to make cakes for our family and friends.
"I never had a background with cakes but I am artistic and started to help her. We decided to enter the international cake show in Birmingham where she twice got a gold award and one silver and I won a bronze award (2017-2019).
"We were looking around for a place to set up our own cake shop and we felt Lincoln was the best place, where I have been living for 12 years.
"We will still do similar cakes to what was sold before and we will keep the core of the business. We will also bring in some traditional Polish tastes to the cakes and I am making a lot of bespoke decorations."
The couple will host an official opening weekend on Friday and Saturday, July 17 and 18, where there will be a range of cakes for people to try to get a flavour of what the shop has to offer under its new ownership.
Anyone making purchases on these to days will be given a 10% discount. Any customers making advance orders on these days and until the end of August will also be eligible for a discount.
Former owner Lesley Richardson, who worked alongside Ginny Chevins during her 27 years in charge of the shop, said: "One thing that I really will miss is all the lovely customers, who also became our friends. I'm just so happy that the new people taking over are lovely and will do well.
"It is sad to be leaving, but it is great that Sugart is staying. I couldn't have asked for better people to be taking on the business. It was important that the business was kept as there is no other shop like this in the area."