Warning as green algae develops in Hykeham lake
Visitors are warned to stay out of the water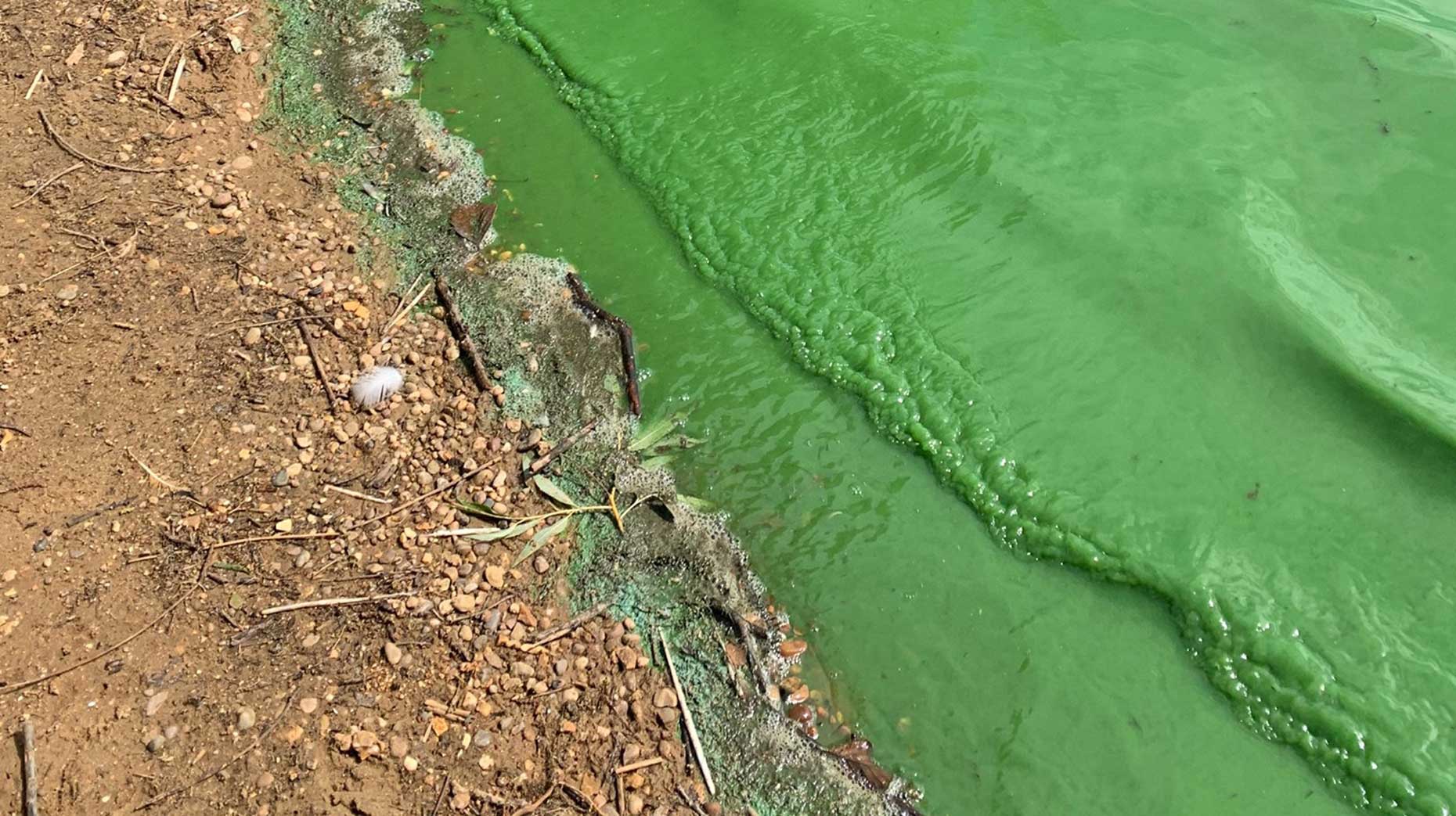 North Kesteven District Council is warning people to stay out of the water after dangerous green algae developed in the Millennium Lakes in North Hykeham.
Green algae can make both humans and animals very ill and the council said: "People must not swim in lakes at any time for a number of safety reasons – and especially now it's important you don't enter the water at all as all types of algae can make you and any pets who do so ill."
North Kesteven District Council has cordoned off all access points to the lakes and put up signage. It has reported the matter to the Environment Agency, who it will work with to monitor the situation.
Although tests have not been concluded, it has been confirmed from photo evidence that it is the specific algae called blue-green algae and that it is 'in bloom proportions'.
David Steels, Head of Environment and Public Protection at North Kesteven District Council, said: "It's vital you don't enter the water at all, as types of algae can be toxic and make you and any pets who have contact with the water or the shoreline very ill.
"We've installed signage to warn people using the site, and as an additional precaution we will also put up tape across the beach areas to highlight this.
"We always go to lengths to warn people, especially when it is more tempting in hot weather, not to swim in this or any lake at any time for a number of safety reasons and because of the water-borne and hidden dangers and that is even more critical at this time.
"I appreciate it is going to be hot, but please, under no circumstances, look to use Millennium Lake as a place to cool down. Many leisure centres are now open again and available for swimming, including the one just across the road from Millennium Lake at ONE NK."
An Environment Agency spokesperson said: "We're aware of reports of a blue-green algal bloom at North Hykeham and are working with the council on how best to manage the issue now and prevent it from reoccurring in the future.
"On no account should dogs or individuals enter the water. Consumption of blue green algae is potentially fatal for pets and can cause rashes and stomach upsets in people. Signs will be put in place to make this clear.
"Anyone can report an environmental incident to our 24-hour Incident Hotline by calling 0800 80 70 60."