August 28, 2020 3.00 pm
This story is over 16 months old
Extinction Rebellion plaster fuel stations with 'warning labels'
A day of action in Lincoln and Lincolnshire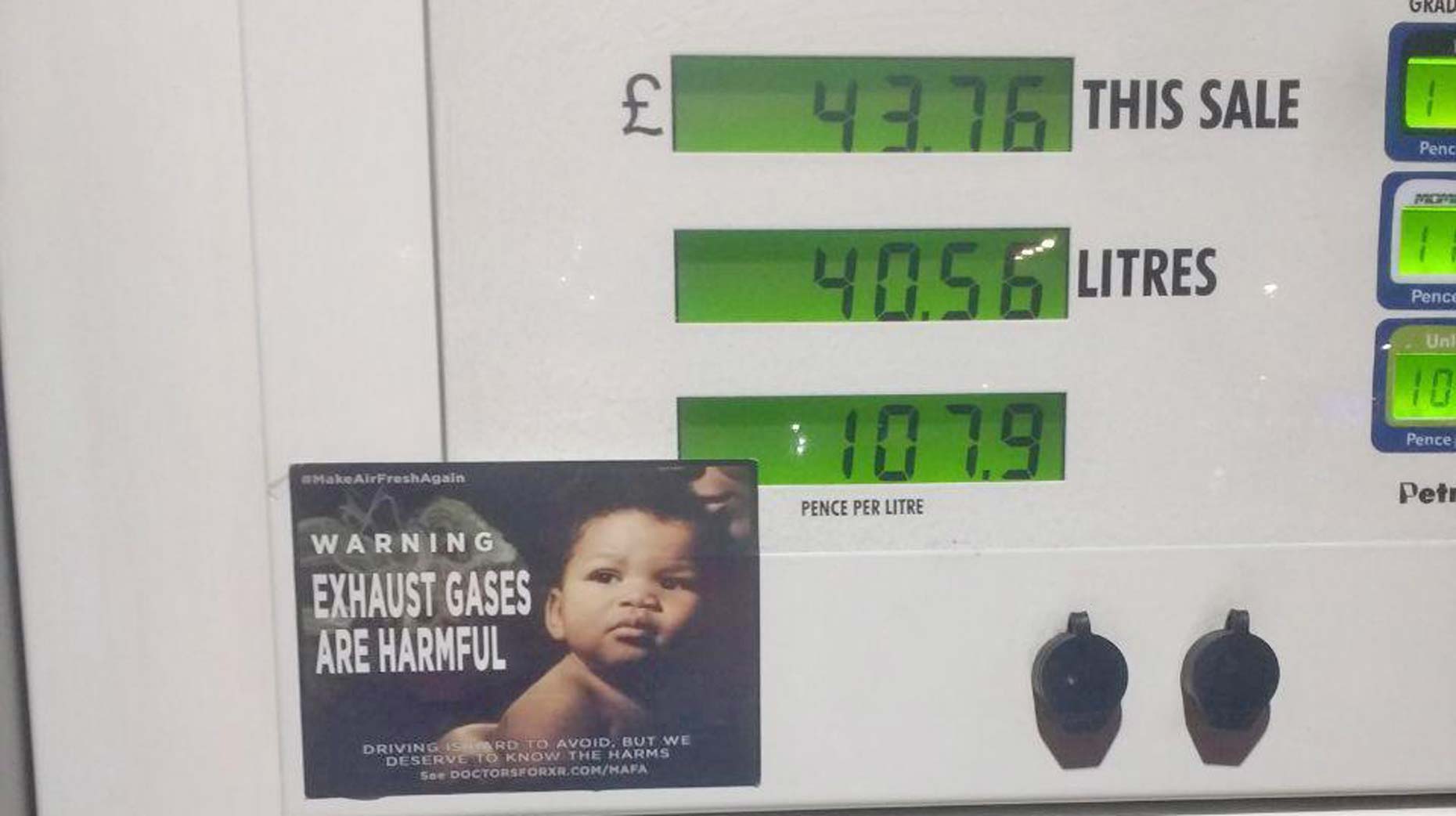 Extinction rebellion Lincolnshire plastered warning labels on pumps at 17 petrol stations in Lincoln overnight, calling for "greater transparency about the damage to health caused by fossil fuels."
The petrol stations included ones on Riseholme Road, Tritton Road, Wragby Road and the Canwick Road.
By the morning of Friday, August 28, over 250 stickers had been placed at 25 different petrol across Lincolnshire.
Extinction Rebellion Lincolnshire said the purpose of the action was to convey a "clear and overdue health warning without disruption or confrontation."
The group said graphic images on the labels imitate existing cigarette packet health warnings, the government's "Stay Alert" coronavirus banners, and the wartime "Your country needs you" posters, with David Attenborough's face replacing that of Lord Kitchener.
Extinction Rebellion Lincolnshire activist Rosemary Robinson said: "The sticker action is just one of many XR actions throughout the county in the run-up to XR's London Protest which starts on September 1.
"During the COVID crisis the issue of climate change has been absent from the national media and sidelined by the government. But we now have very little time to avert catastrophic climate change."
The organisation also performed 'banner drop' action in Lincoln on Friday morning.
Extinction Rebellion Lincolnshire told The Lincolnite: "The banner drop action is to wake people up to the fact that, although we're having to deal with the awful coronavirus pandemic right now, the climate crisis is a much bigger disaster waiting for us just down the line.
"We all need to pressure our government, both local and national, to take the drastic steps in order to avert extinction that we've seen were possible to combat the coronavirus."
The action is also part of a coordinated nationwide action to highlight Extinction Rebellion's next rebellion, which starts in London, Manchester and Cardiff from Tuesday, September 1.
They will take to the streets to demand that government and MPs debate Extinction Rebellion's Climate and Ecological Emergency Bill.
If the bill is passed, the environmental movement said it would legally oblige the government to take measures needed to comply with its own Climate Emergency Declaration of 2019 and its internationally agreed carbon reduction measures.