September 7, 2020 5.26 pm
This story is over 15 months old
"Lazy fly-tippers" frustration as volunteers clean up Sincil Drain
Putting in elbow grease to tidy up Lincoln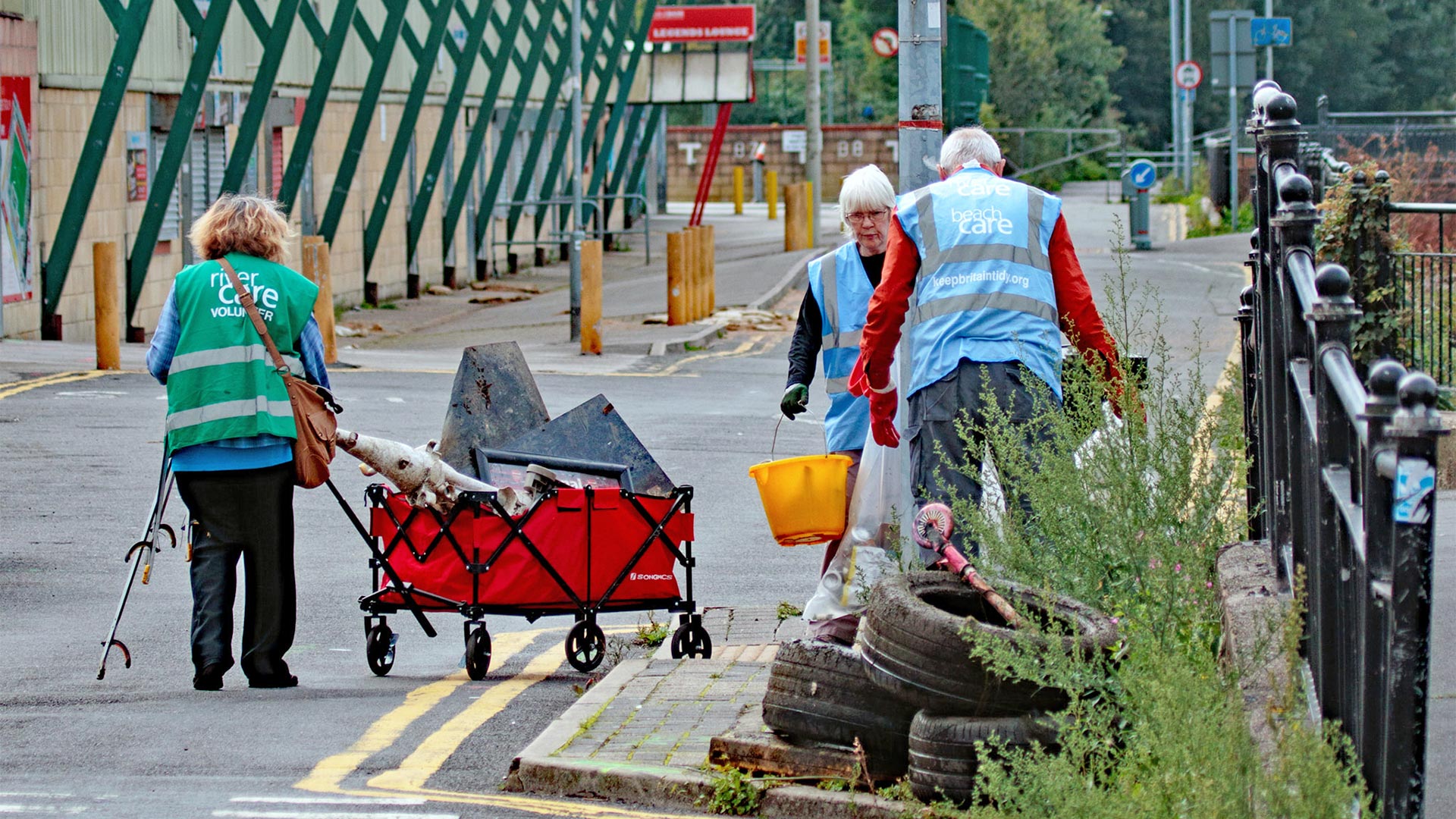 A team of volunteers spent their weekend cleaning Sincil Drain in Lincoln and pulling out what they think was mainly rubbish dumped by "lazy fly-tippers".
The Sincil Bank Rivercare and Litterpick teams spent time working in different areas on Saturday, pulling larger items out of the drain including a chair and a set of old tyres.
Volunteers included Nick Rawsthorne, who also helps to publicise the event and take photos to illustrate the team's work, and Mayor of Lincoln, Councillor Sue Burke.
Nick Rawsthorne said: "We pulled many larger items out of the drain, all of this being waste and rubbish illegally dumped by thoughtless people over the last few months.
"We gathered domestic floor cleaners, a chair which was taken from a local school, an almost full set of old tyres amongst the rubbish.
"This rubbish could have easily been disposed of appropriately, but the lazy fly-tippers decided it was more appropriate to risk the health and time of our brave volunteers.
"We still have a littering problem, but thankfully, we also have kind and brave citizens in this city who are prepared to get their hands dirty and make a real difference for the area's residents and wildlife."
The coronavirus pandemic and lockdown had stopped the team working in recent months, but as the government restrictions gradually lifted they were able to restart their work in a limited capacity.