September 8, 2020 5.13 pm
This story is over 19 months old
Lincolnshire bus operators future "under threat" following "perfect storm"
Operators saddled with extra costs and few passengers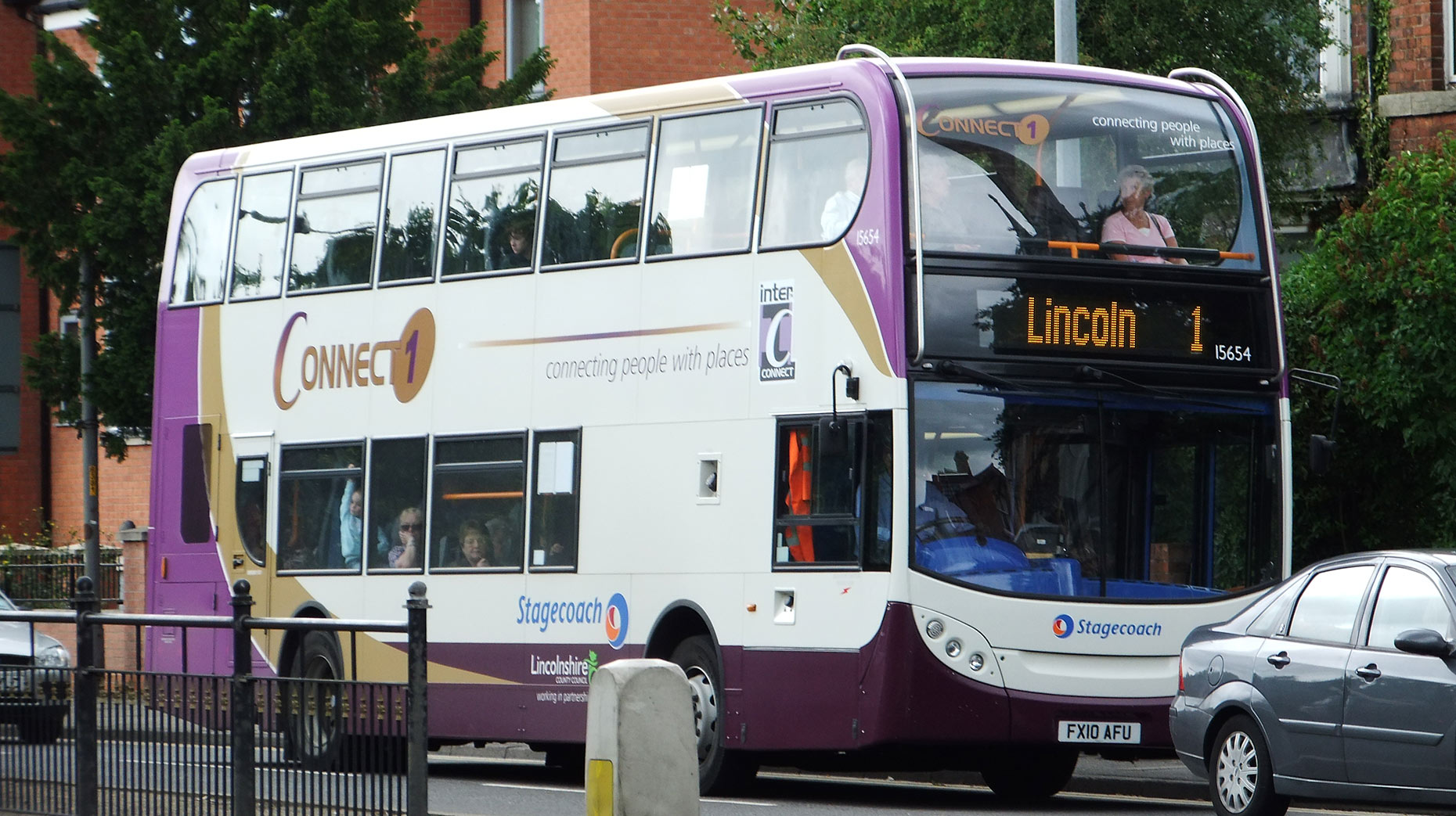 The survival of commercial bus operators in Lincolnshire is "under serious threat" due to a mix of increased costs, reduced income, and lower passenger numbers, council bosses are warning.
A report before the Highways and Scrutiny Committee next week will say that Lincolnshire already had a "relatively small failing passenger transport market" but that there was a slow recovery following the "dramatic drop" in numbers during the COVID-19 lockdown.
"Bus services are returning to near pre-COVID levels but unfortunately passenger numbers are currently circa 20-30% of former levels because of the government's previous messages about travelling on public transport as a last resort and the ongoing requirement for social distancing," said the document.
"This means that the income streams are reduced whilst the operating costs are not."
Coach tourism has seen a "total loss" of business and mass cancellations for the 2020 season with standing costs estimated to be £1,900 a day even with staff furloughed.
There have also been increased costs due to the installation of measures to protect passengers including driver screens, contactless payment, limits on bus capacities and enhanced cleaning.
Bus services have been able to access extra money from pots including £589,000 of job retention funding, a £834,731 for bus service improvements and a £130,000 bus services support grant.
However, bosses warned: "The perfect storm of additional operating costs, significantly reduced capacity, reduced income and lower numbers of passengers means that the current and future survival of the commercial bus network in Lincolnshire is under serious threat."
"The threat for commercial bus operations will be most acute when government financial support reduces and passenger numbers remain restricted."
Lincolnshire County Council currently supports around 142 local bus services and last year spent £5.573m on transport subsidies.
However, bosses said that if operators chose to consolidate their commercial services, the call for more supported services will increase again with greater costs due to the pandemic.
The latest difficulties are on top of other government schemes including accessibility regulations and requirements to make details of services more open and clearer.
"Coupled with the impact of COVID-19 there is a real risk that operators may consider there to be too many challenges and opt to leave the market," said the report.
"We continue to look for ways to support and encourage the current marketplace whilst remaining within the allocated budget and within the restrictions of state aid."
Councillors will be asked to comment on the report and make recommendations on Monday.