Raccoons' lives saved after local firm's donation
The four raccoons will get new home soon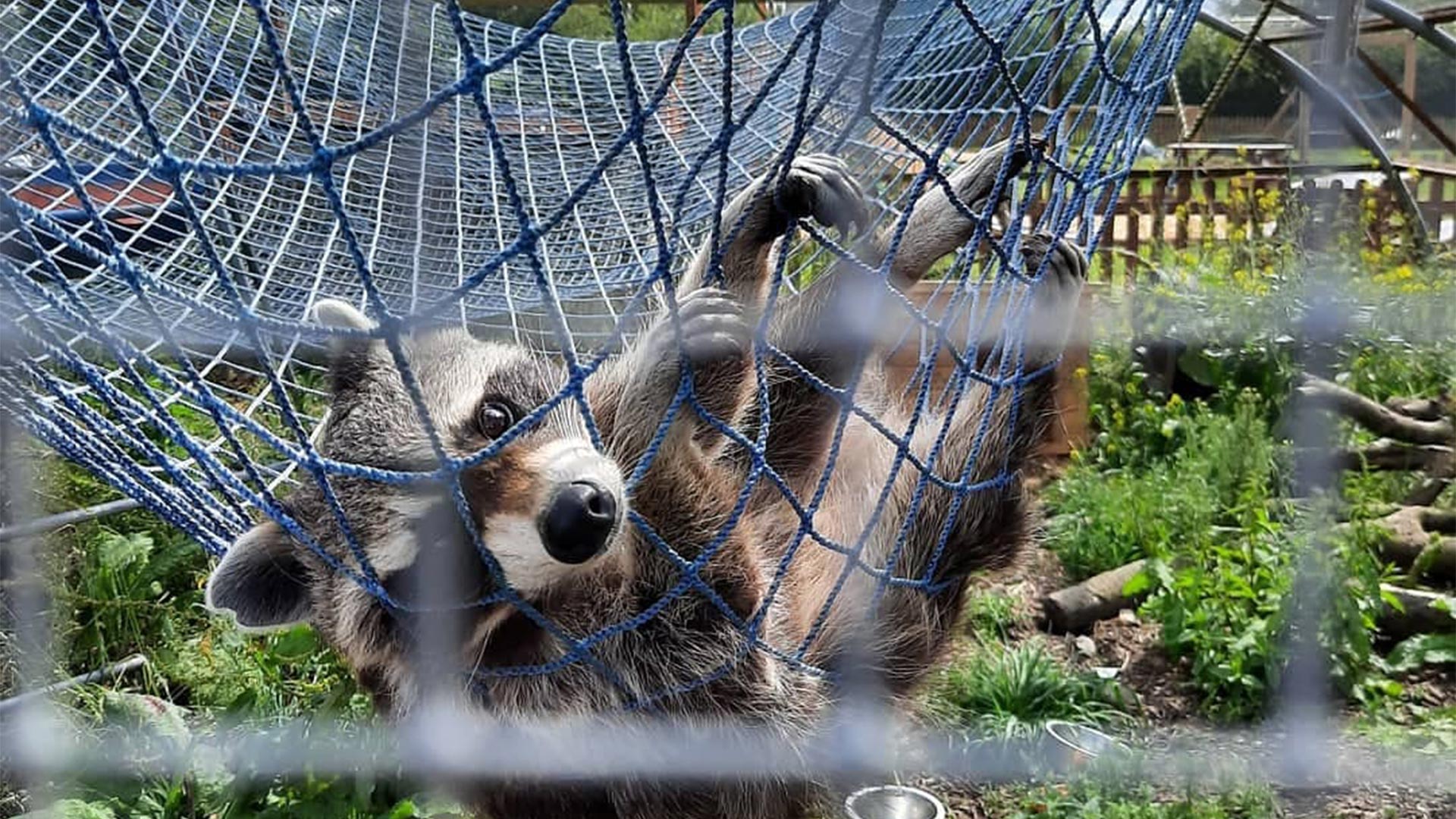 The lives of four raccoons, who were at risk of being put to sleep if not enough funds were raised for a new home, have been saved thanks largely to the generosity of a Boston-based firm.
The ARK Wildlife Park & Exotic Animal Sanctuary in Boston took on four raccoons from an education setting in Rotherham whose animal care unit was shutting.
The raccoon is among the animals listed on the European Commission's list of Invasive Alien Species of Union concern and can be very difficult to rehome.
The current enclosure at the sanctuary in Boston already houses four raccoons and doesn't have space to accommodate the the new rescues.
Hoo Farm is able to give the animals a temporary home but asked ARK if they could help with a more permanent solution.
The coronavirus pandemic has stretched the sanctuary's resources so it posted on its Facebook page calling for donations to help towards the £2,000 cost to build a suitable raccoon habitat.
Husband and wife owners Jamie and Michelle Mintram were worried at the time as if the money wasn't raised by the end of October the animals faced being put to sleep.
However, the target was hit after an amazing response and the sanctuary raised around £3,000, including a very generous donation of £2,000 from Boston-based CJM Plumbing and Heating Services.
In addition, there was a private donation of £500 and a further £500 from other individuals, including from several children who donated £5 of their pocket money.
A local wood yard also approached the sanctuary about providing treated timber free of charge to help towards the project.
The sanctuary is still on the lookout for skilled builders, carpenters and other tradespeople to help with the project. Anyone interested should message the sanctuary's Facebook page or email [email protected]
Co-owner Jamie owned a private sanctuary in Norfolk with his wife Michelle for 10 years before they decided to open up their rescue zoo in Boston in October 2016.
He told Lincolnshire Reporter: "We were absolutely blown away. When we first heard about the raccoons we felt down as we hate hearing stories of animals that may be put to sleep.
"The Facebook post was put out speculatively and we then went from thinking we may not be able to help, as we can't financially afford it, to the money being there in around an hour and a half."
The coronavirus crisis has had a big impact on zoos and animal sanctuaries across the UK.
The ARK Wildlife Park & Exotic Animal Sanctuary survived thanks to donations to its GoFundMe page, which has since been closed, and from local branches of national supermarket chains donating fruit and veg for the animals to eat.
It also survived by furloughing staff – two full-time zookeepers and three admin/cafe staff – and asking its team of volunteers to temporarily stay away.
The zoo was closed to the public until July 4, with Jamie, Michelle and their children Chloe, 11, and Josh 14, running it on their own.
Once it reopened its capacity was limited down from 400 to 250 to ensure social distancing, and one of the zoo keepers has returned on a part-time basis.
The sanctuary still continues to be busy, taking in a Serval African wild cat last week and some artic foxes will be joining from as shut down zoo in the near future.