September 17, 2020 4.10 pm
This story is over 15 months old
Terminally ill woman's plea for St Barnabas Hospice funding
She said the care they offer is "priceless"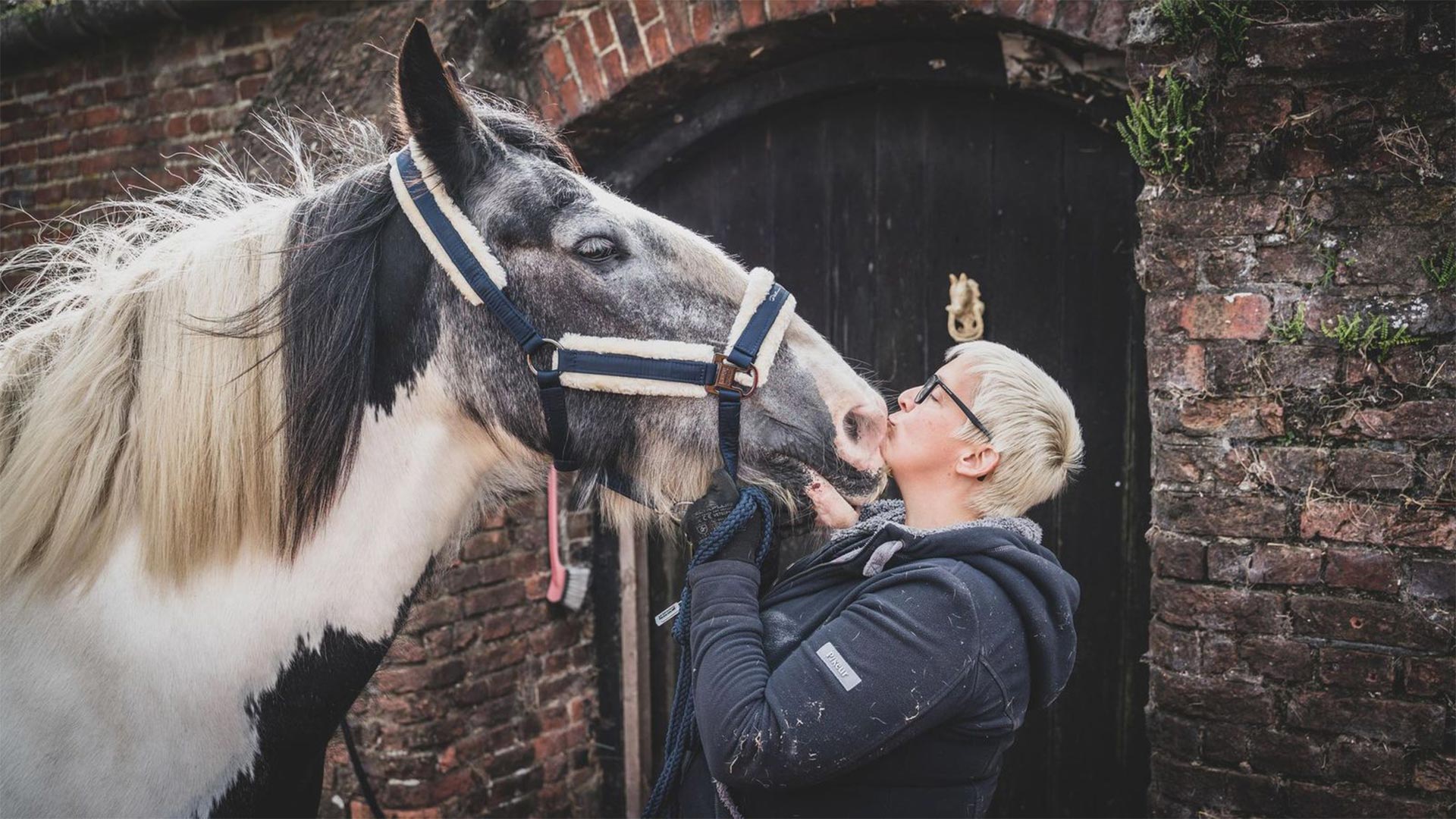 A terminally ill woman suffering from heart failure, who is in the care of St Barnabas Hospice, is urging people in Lincolnshire to help fund the services of the charity that has a "massive hole" in its income.
Horse-lover Lisa Hartley, who is in her early 40s and lives in Spalding, suffers from a spine and heart condition that requires her to have a mini defibrillator that has saved her life more than once.
Lisa was told earlier this year that her heart was failing and she is unsure how much time she has left. Lisa's heart nurse suggested she got in touch with St Barnabas.
She has praised the support given to her by the charity, but since the coronavirus pandemic began St Barnabas Hospice has seen a huge drop in fundraising income that pays for most of their care.
The majority of vital fundraising events were cancelled until at least summer 2021.
A donation of just £134.21 can pay for a whole hour of specialist nursing care for a patient spending their final few days in St Barnabas Hospice care.
A donation of £511.05 can help go towards a remote-working nurse who cares for patients like Lisa in their own home.
Lisa has also had physiotherapy with Zoe Yates through St Barnabas and now has back mobility she never thought she'd have again. This has allowed her to finally get back on her horse Monty for the first time in 18 months.
She said: "I thought it was a mad idea – I wasn't dying tomorrow, how could they help me? But these special people have become my carers, my friends, my lifeline.
"St Barnabas' team have been utterly dedicated to me – and I can say that it is their care that has kept me going.
"I know they need funds now to keep them caring, for lots of people like me, over the next few months. I can tell you from first-hand experience; that care is priceless. I hope you can help."
Michelle Webb, Director of Patient Care at St Barnabas Hospice, said the charity still has a "massive hole" in its income.
She said: "Our team of nurses and volunteers are still there for every family, in every part of Lincolnshire.
"They're exhausted, and they need a holiday as much as we all do, but they are totally committed to caring for local people who need them. We just need to find the money to keep them going for the rest of this year."